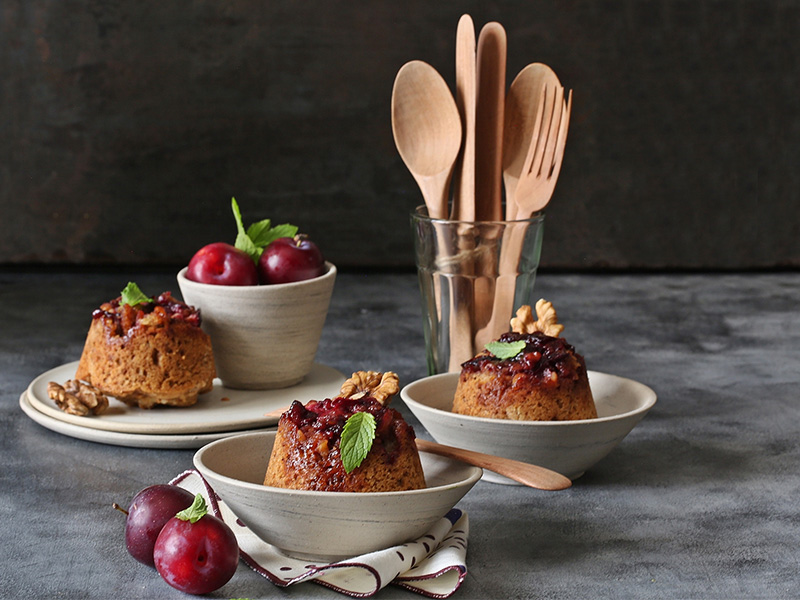 At No-Mad, we love baking..Especially at this time of the year when the local farmers markets are flooded with fresh seasonal produce like strawberries, raspberries and more.This weekend we tried baking a wholewheat plum walnut cake and if we may say so ourselves, it was delicious ! Give it try, will you ?
Ingredients (Serves 6)
100g clarified butter/ghee
100g brown sugar
2 eggs
1tsp vanilla extract
150g cup wholewheat flour/ aata
75g walnuts, chopped
1 tsp baking soda
75ml buttermilk
3 tsp brown sugar
3 plums , deseeded
Directions (Cooking Time: 30 minutes)
Preheat oven to 190 C.
Grease 6 ramekins or 1/2 cup mini cake tins. Grease each with a little ghee, and then sprinkle the base with 1/2 tsp brown sugar each. Chop up the plums, adding 1/2 a plum to each tin, followed by 1/2 a tsp of chopped walnuts.
In bowl of stand mixer, beat the clarified butter and brown sugar for 2 minutes on high speed. Add the eggs and vanilla extract and beat again.
On the lowest speed, stir in flour, baking soda and remaining walnuts until just mixed.
Gently stir in the buttermilk.
Divide between the prepared tins.
Allow to sit in tins/ramekins for 10-15 minutes, then turn over a platter and tap out.
Serve warm with unsweetened single cream or vanilla ice cream.
Bake for 25-30 minutes or until a tester comes out clean.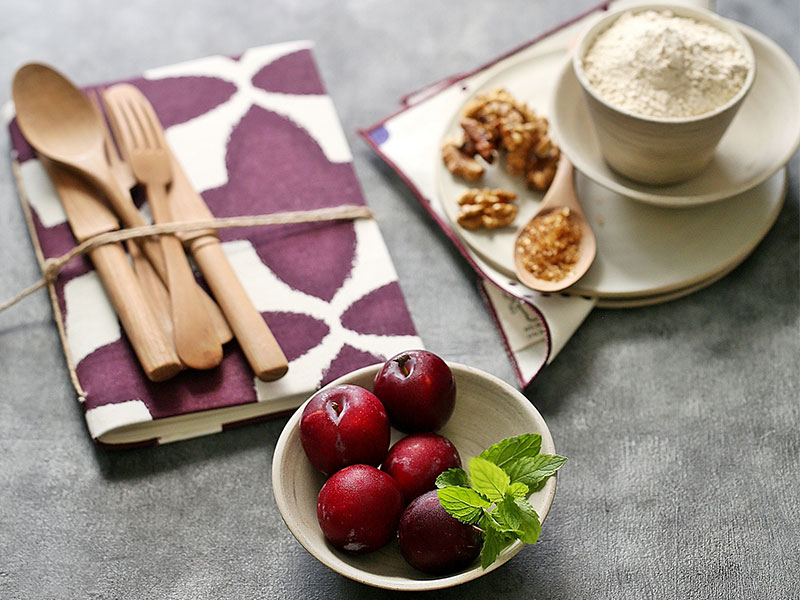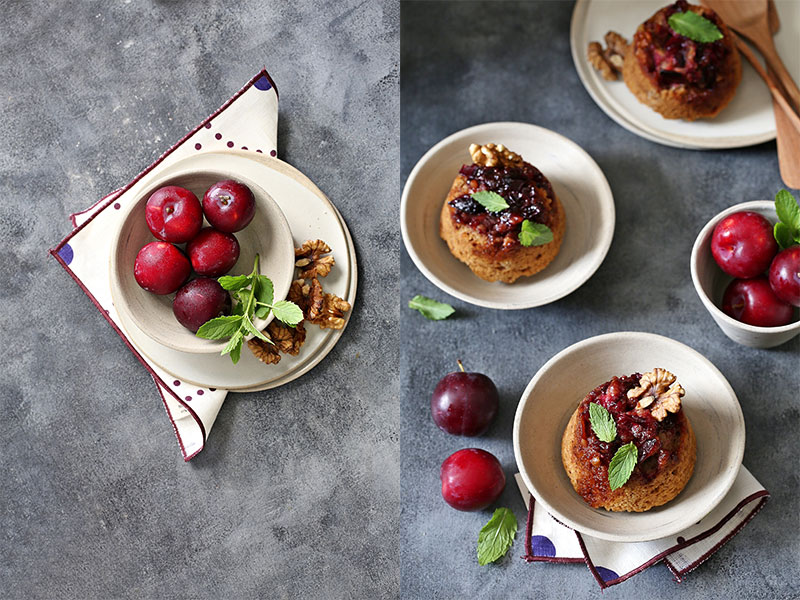 Photo/Recipe : Deeba Rajpal