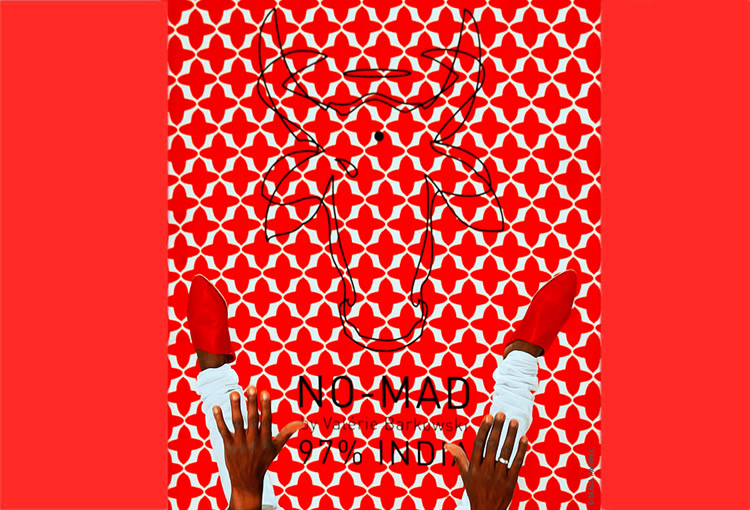 Red for Love, Blood Red, Red for prosperity, Red…is everywhere in India, vibrant, joyful and essential to good omen.
India, O India, tell me what does the red color mean to you?
Red is one of the most favorable colors for Indian people. Red is in first place associated with the Goddess Shakti, for strength. In ancient days, many ritual sacrifices were offered to her. Today, the blood no longer flows, only the offerings remain as well as the strength of the color red.
And the bindi, why is it red, too?
Traditionally, brides formed their bindi with a drop of their own blood. Now women like to wear red for their wedding as a symbol of purity and her bindi is often formed of  kum kum powder. This gesture illuminates their faces, confirming their status as wife and guardian of the welfare of the house.
The red adorns the temples…
Yes, especially in Shakti, Lakshmi and Vishnu temples where red is often associated with the saffron color that has the power to influence the intellect…
Red is above all a symbol of good omen…
Explore No-Mad's RED Look Book HERE