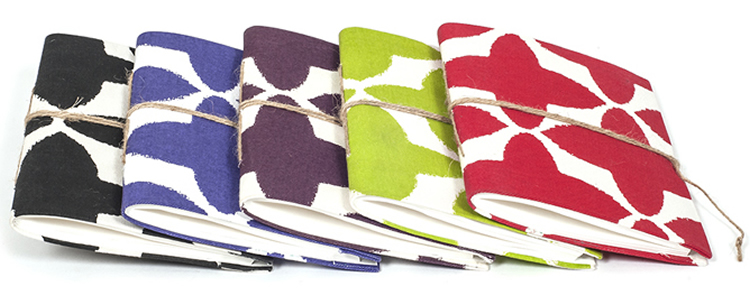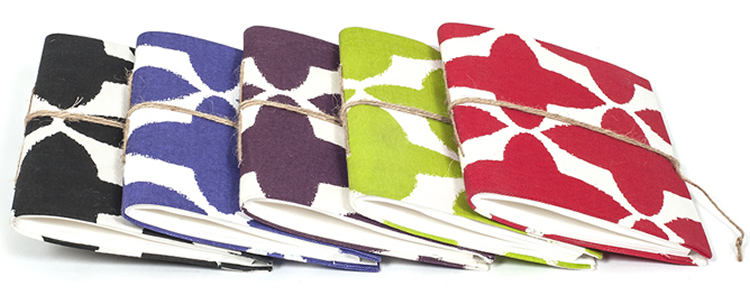 Every new financial year starting on 1st April, Hindu traders and businessmen worship the goddess of prosperity and start new account keeping books, marking their new year. Covered in the auspicious color red for good luck, the "bahi-khata" notebooks are an important tool for the business community.
A simple book consisting of plain paper and a fabric cover,the bahi-khata style of stitching has remained unchanged over the years, the only change being the use of sewing machines for the fabric cover. Popular in Gujarat and Rajasthan, this book binding business, in a way, supports small scale industry of women, who supplement their household incomes by stitching the fabric covers of the notebooks on sewing machines.
No-Mad is inspired by these traditional books, creates its own version using its signature BUTA print in red, black, purple, green and plum.
Shop the No-Mad Stationery Collection on our Web-Shop HERE