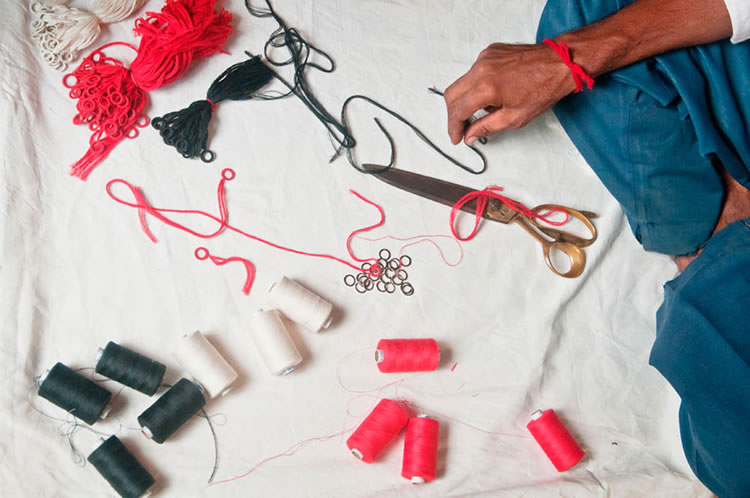 Embroidery and trimmings, an essential Indian know-how for No-Mad, which is always keen to maintain traditions and give a new lease of life to these ancestral arts.
Some traditions are lost out of self – interest, others due to laziness or even due to negligence. However, there is priceless, invaluable know-how, still held by a few.
These traditions, this know-how, they are all beautiful actions which breathe quality. These are the ones not afraid to work on delicate, demanding materials. The ones that No-Mad specially appreciates are embroidery or soft furnishing, handicrafts that require precision and patience, which are an integral part of Indian culture and tradition. No-Mad is a part of these brands which like to preserve this know-how. When it chooses to call upon the fine art of embroidery and trimmings, it places its trust on a thousand year old know-how, in skilled hands that generations have formed, true goldsmiths. And the result is brilliant, impeccable, of excellent quality. Always.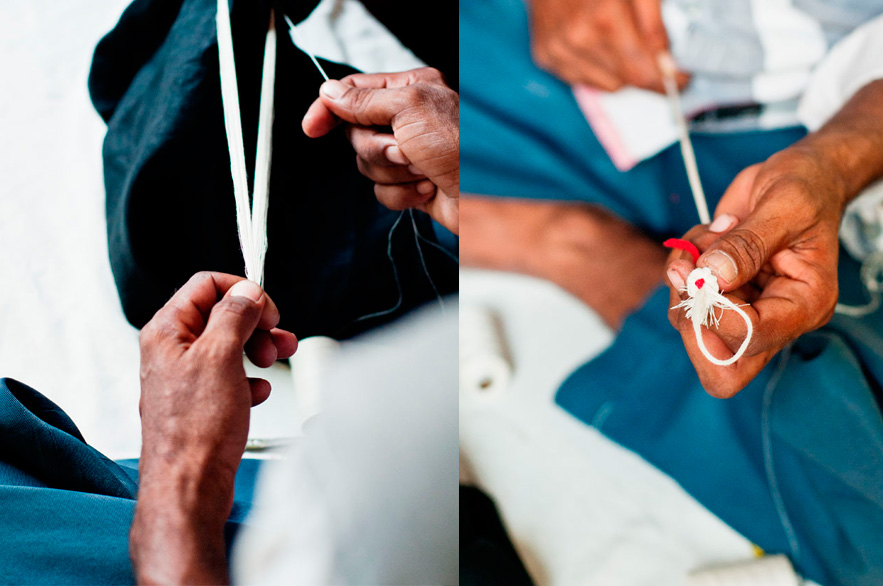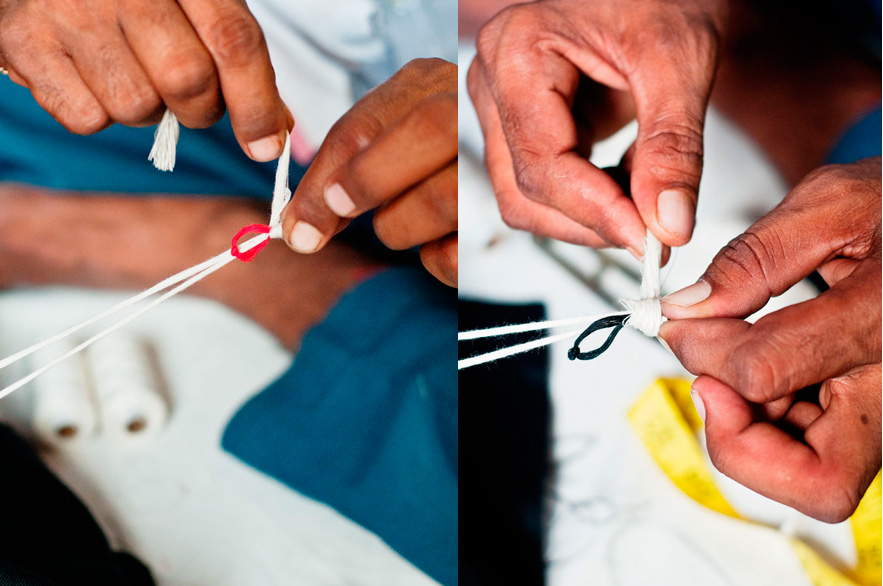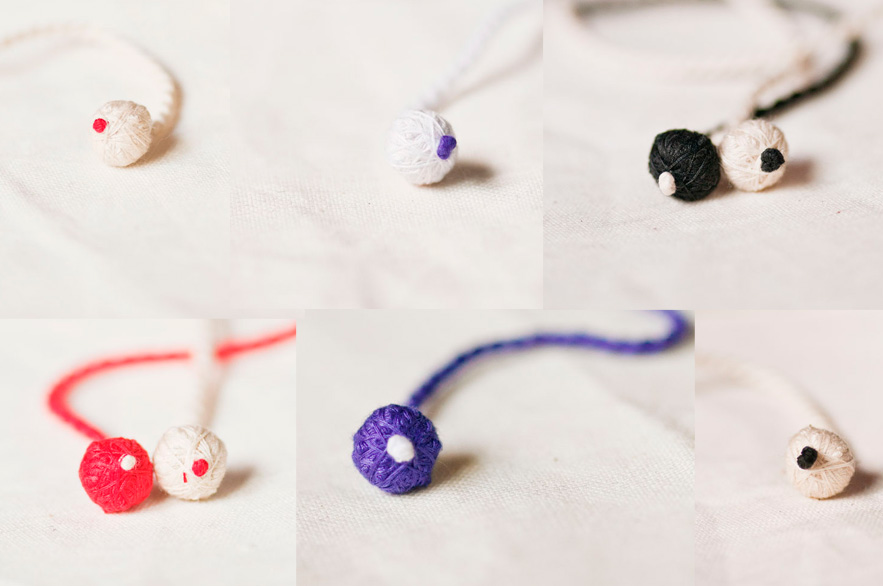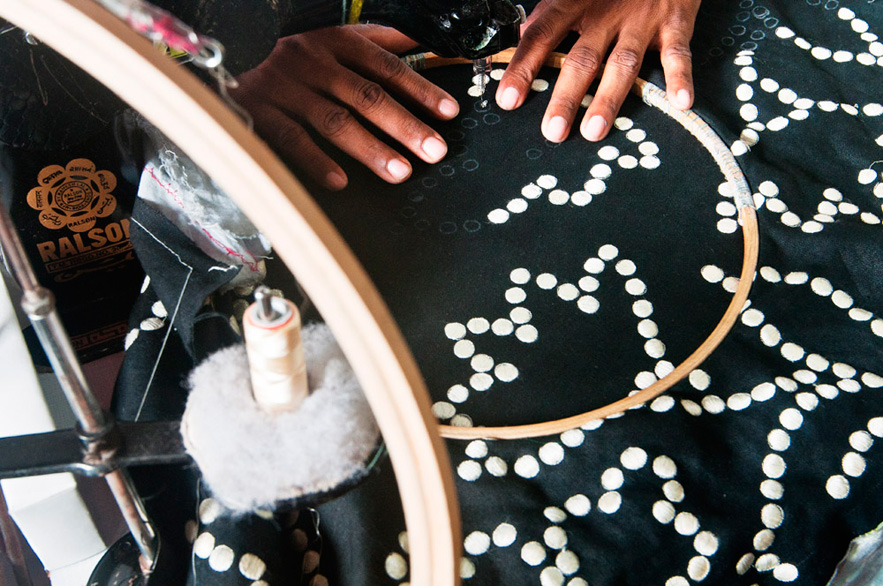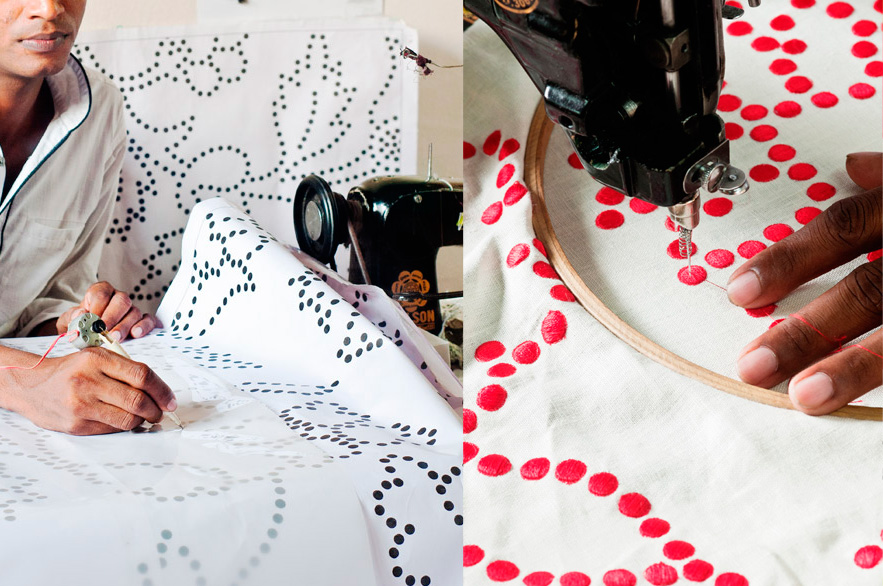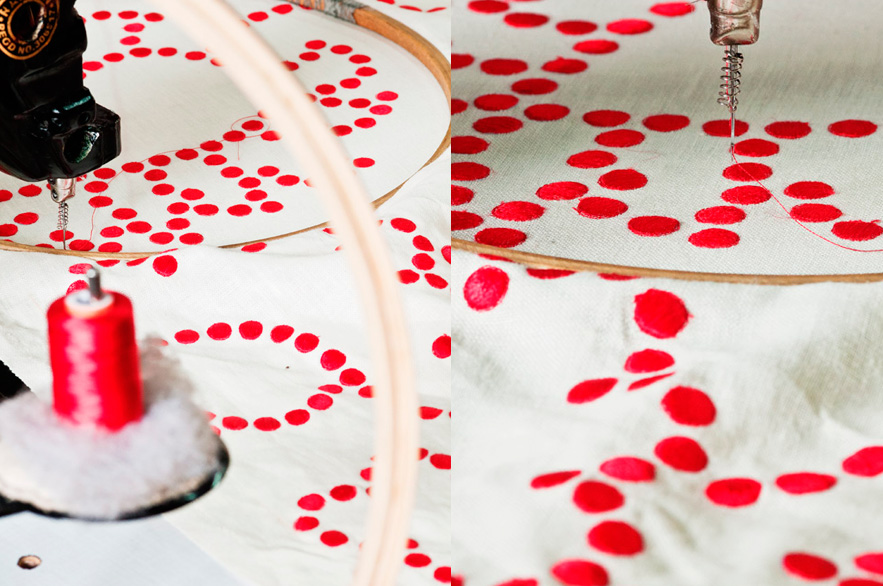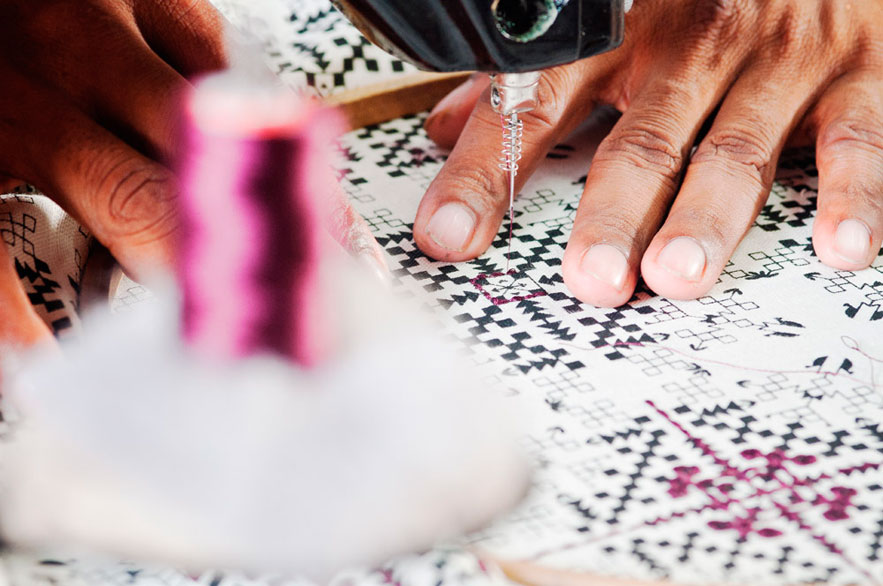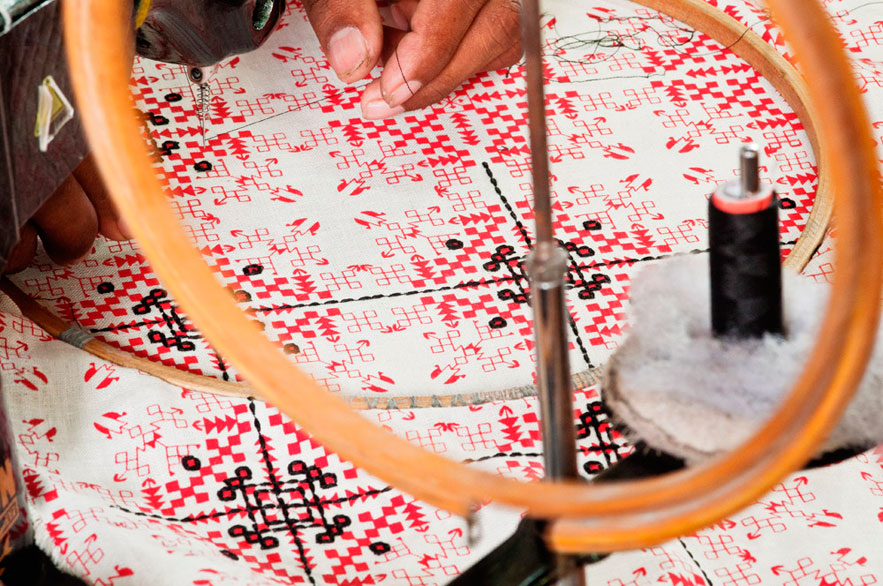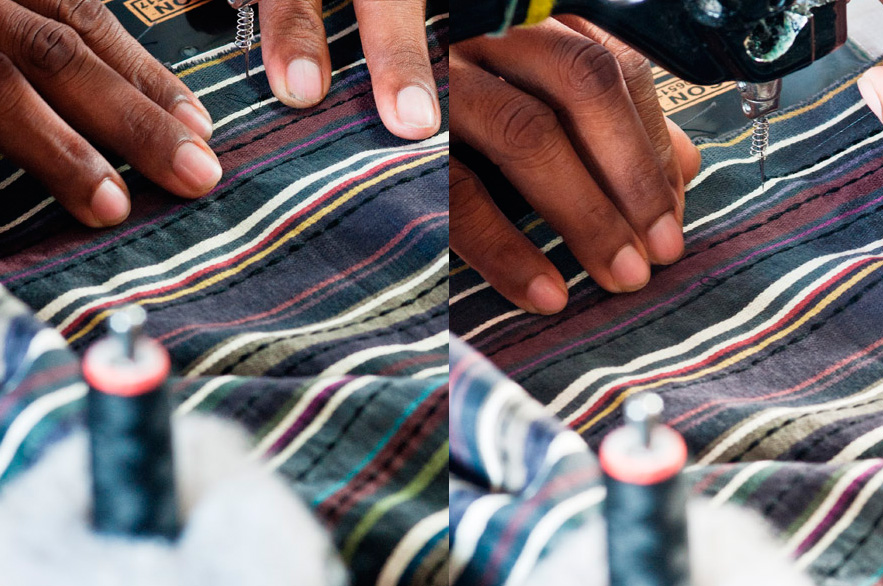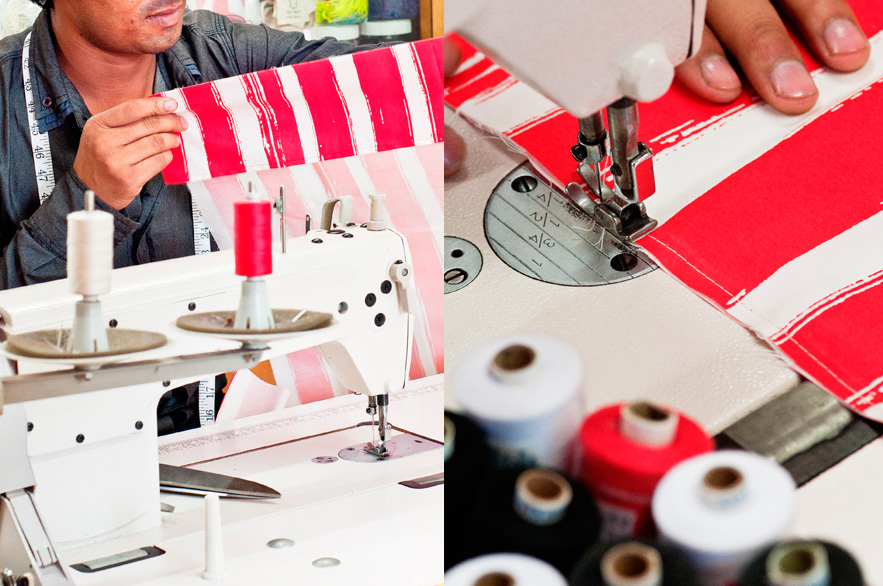 Discover BACKSTAGE, a section on our Journal dedicated to behind the scenes activity in the No-Mad Workshop HERE