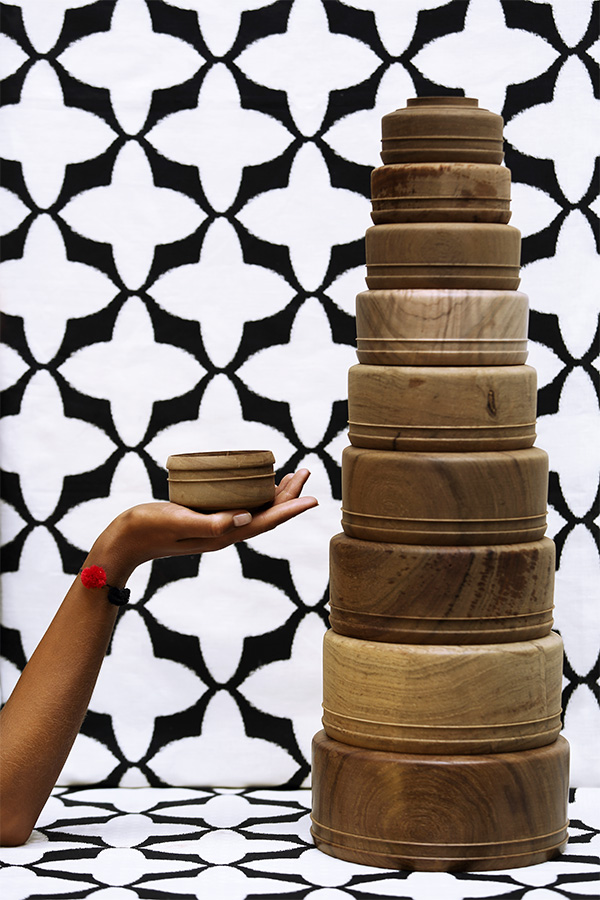 During a full day of humility, Jains monks, dressed in white, are wont to travel simply barefoot with their bowl … a unique piece born from à fabulous craft.
Each bowl is unique and brother of another smaller or bigger than him … In the region of Rajasthan, the Jain monks have renounced their worldly possessions. Only exceptions, are the wooden bowls they use to collect food donations. The beauty of the bowls is in its origin … they were born in the same section of a tree, the rohida. From this piece of Wood emerge ten separate bowls, each cut into the heart of the former. The loss of material is thin, the sense is tremendous.
Today, only thirty local families still practice this craft … a technique No-Mad is sensitive to. Inspired by the soul and traditions of India,  the brand likes to incorporate handmade products whose quality is matched only by its beauty and authenticity.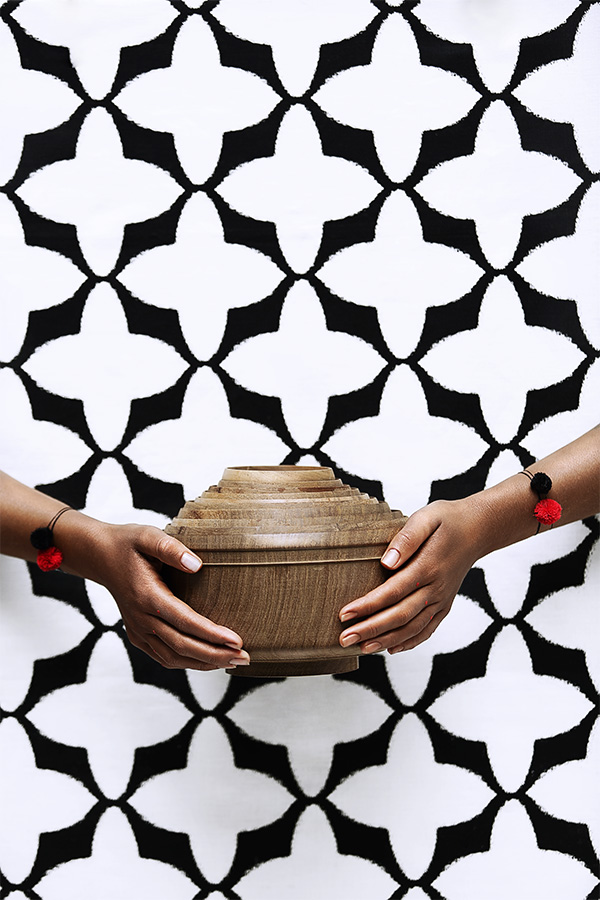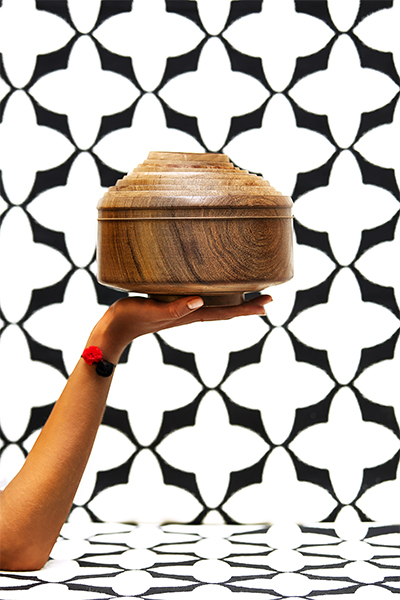 Shop our Collection of handcrafted and timeless Table Top products , inspired by everyday Indian lifestyle on our Web-Shop HERE