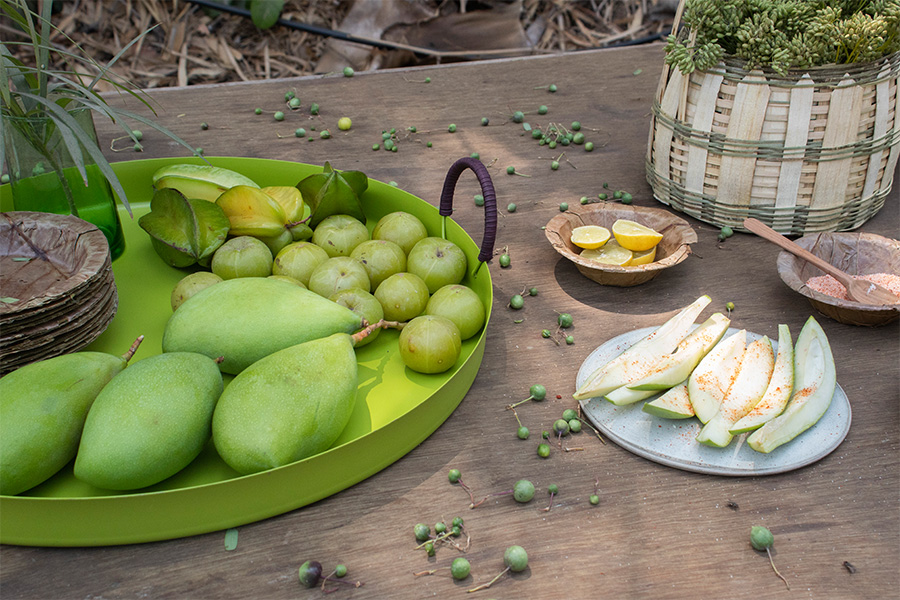 Each season brings with it, its own special fresh harvest…root vegetables in winter or the stone fruits during monsoon, but our favorite is summer as it takes us back to our childhood spent in open fields filled with fruit bearing mango trees.
There is so much to chose from during the summer season….fennel, raw mangoes, gooseberry, star fruits…The possibilities of using all this fresh produce are endless. Fresh fennel and star fruit could be used to make infused water which is cooling during the intense Indian summer to amla or gooseberry for that shot of vitamin C . Of course then there is raw mango which is used for making spicy pickles,  a staple in each Indian household or  "aam panna" , a sweet cooling concoction had during the summer months.
Remember the street  vendor who sold everything khatta (sour) on his cart usually parked outside schools. His goodies were tempting enough to lure all the children. The thela (hand cart) would be full of yummy things like amla, kairi, starfruit, bor, imli, and other sour treats. The joy of eating raw mango slices doused with the masala or red chilli powder , is a priceless memory we treasure to this day.  Do you have a special memory associated with summer food ? We'd love to hear from you….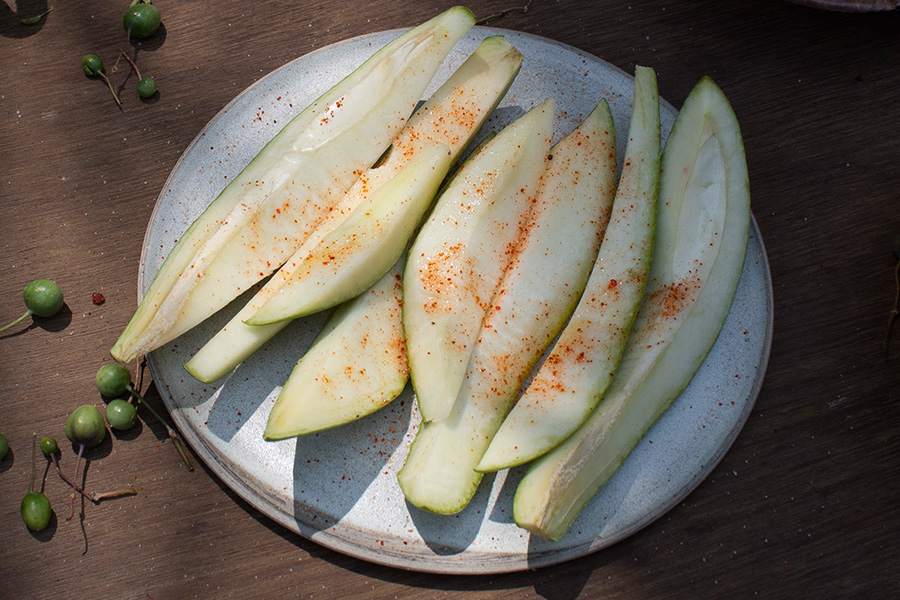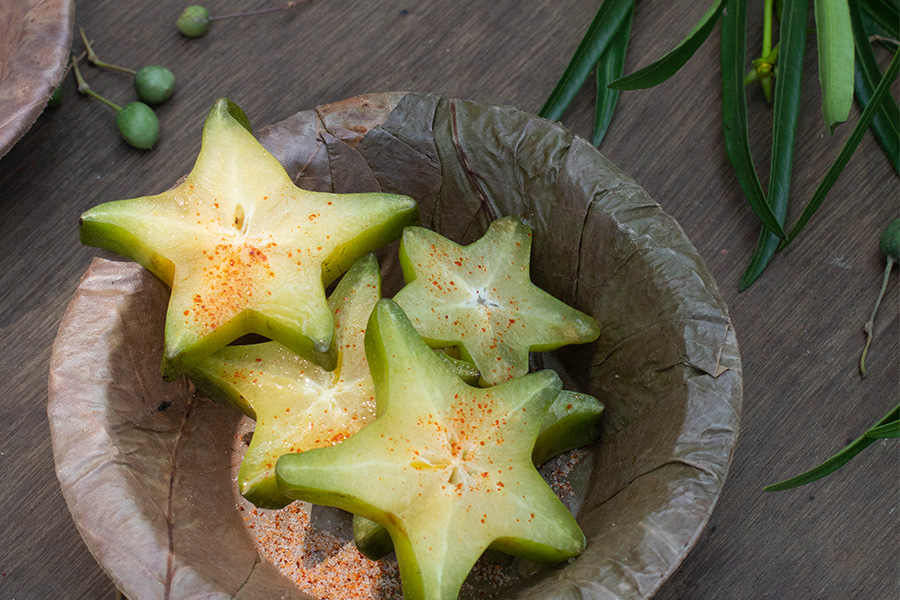 Slow down this Summer with our range of handmade products which allow you to Entertain in Style. Shop our Table Collection HERE