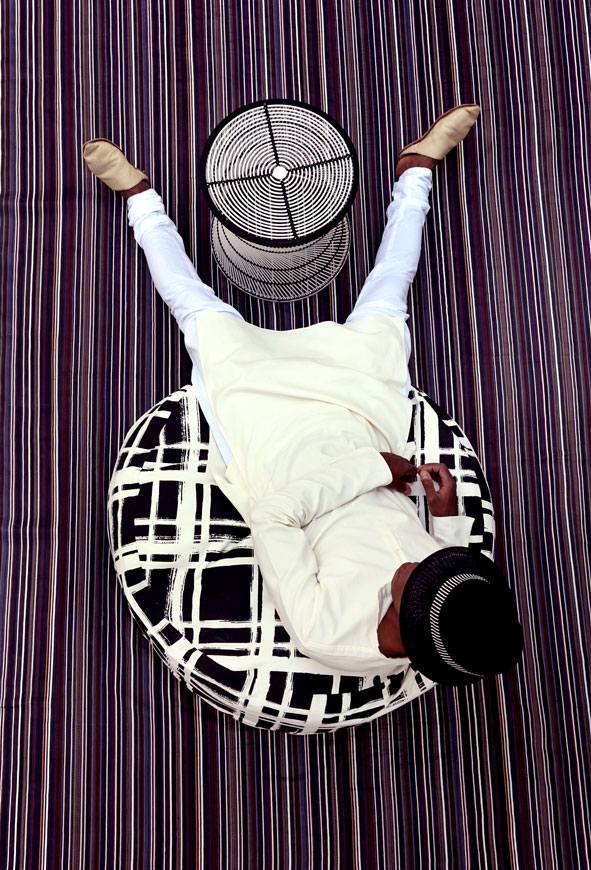 It comes from elsewhere but adapts so well … everywhere. No-Mad interprets the pouf and dresses it up. A pouf is:
* Traditionally, a low seat, often an accessory of an armchair or sofa. We can stretch our legs on it.
But it is also:
* A nomadic object that can be placed and moved.
* A support for relaxation, to chat, share books and thoughts.
* A full-fledged seat with care-free comfort.
* An important piece of furniture in a friendly interior.
It lives on the floor; it is round, sometimes big, sometimes smaller. It is also multi functional and welcomes us at the time of a meal, a conversation, a day dream. It adopts our body shape and takes back its own when we get off. No-Mad adopts it. And slides it next to floor mats or traditional Gaddas. Dressed in stripes or tartan checks, it challenges codes and invades homes with new vigor.