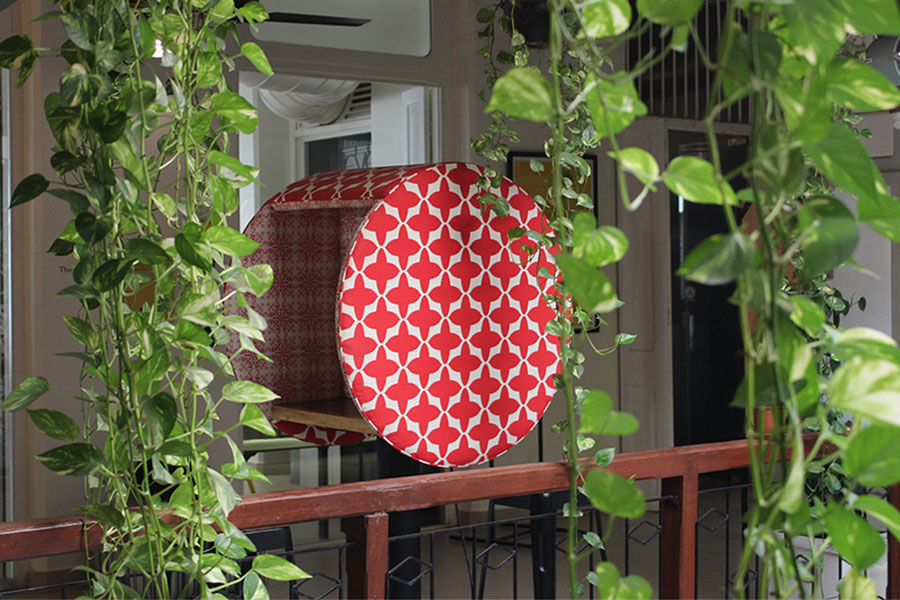 We spotted some new No-Mad at our beloved neighbours' and favourite co-working space: Ministry of New ! Designed by architect Gautam Desai, 'Secret Shell' is an urban pod, designed to resemble the experience of 'getting absorbed into your own shell', while making personal calls or while having private moments, at the workspace in the congested city.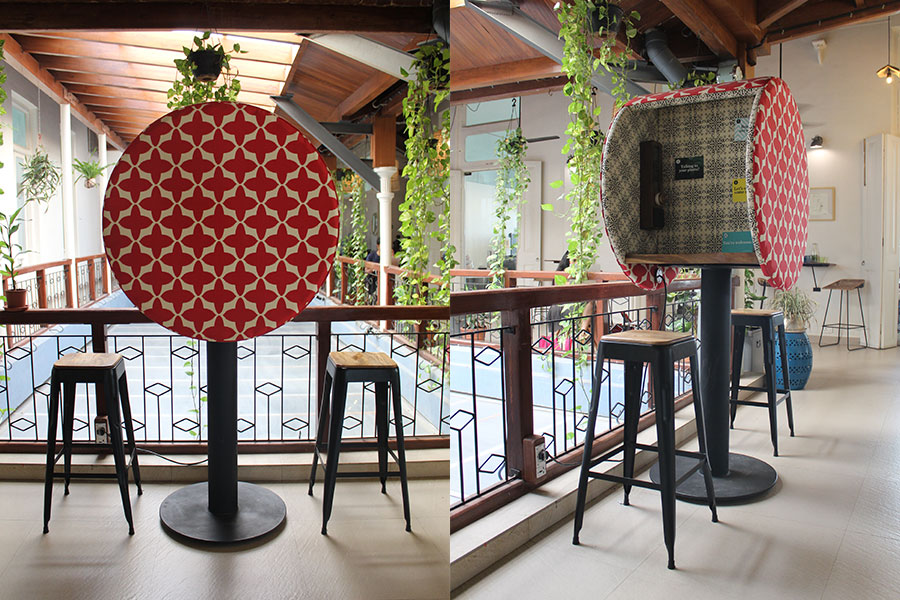 The pod has been fabricated by upholstering sound-insulating foam & enticing fabrics (chosen at the No-Mad Fabric Shop of course !) on to a wooden frame, mounted on a tall metal stand, and can be utilized by 2 people simultaneously from either side. The pod has been wired internally for charging of devices and a reading light, enabling users to experience the shell for longer durations. We particularly love the vintage light switches sourced from the bazaar !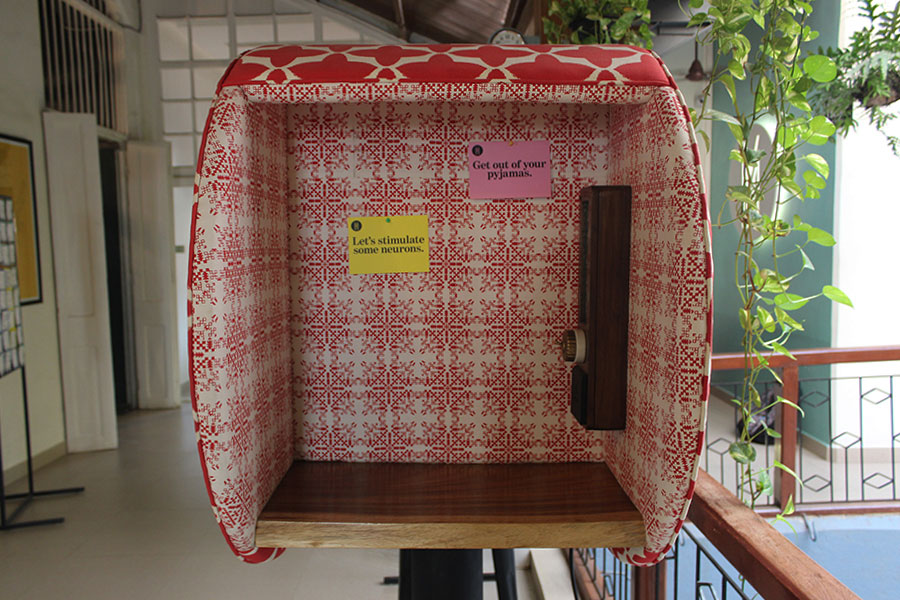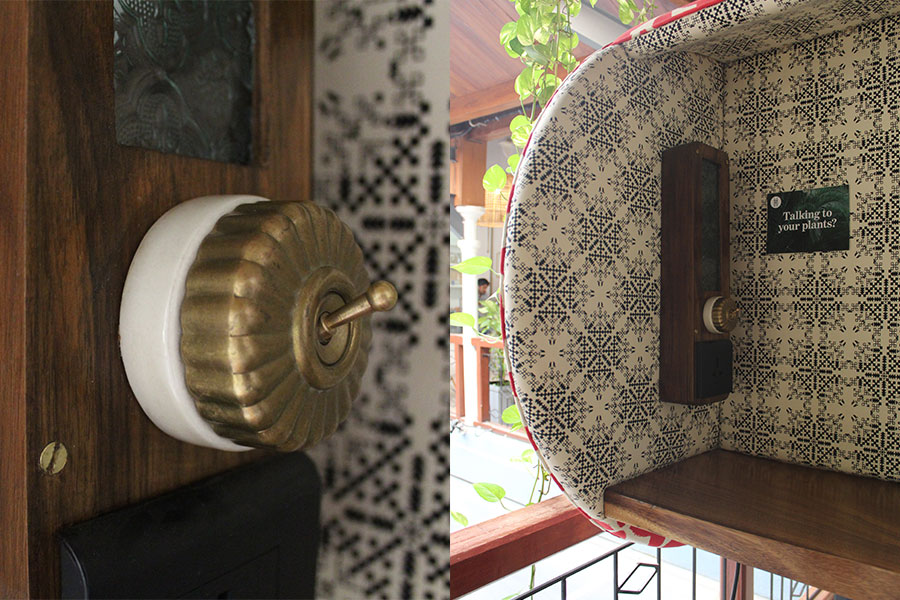 We are always happy and thrilled to assist you with choice of fabrics and textiles for custom projects, only limited by your imagination. Do visit us at our oasis in the bazaar or write to us at info@no-mad.in !