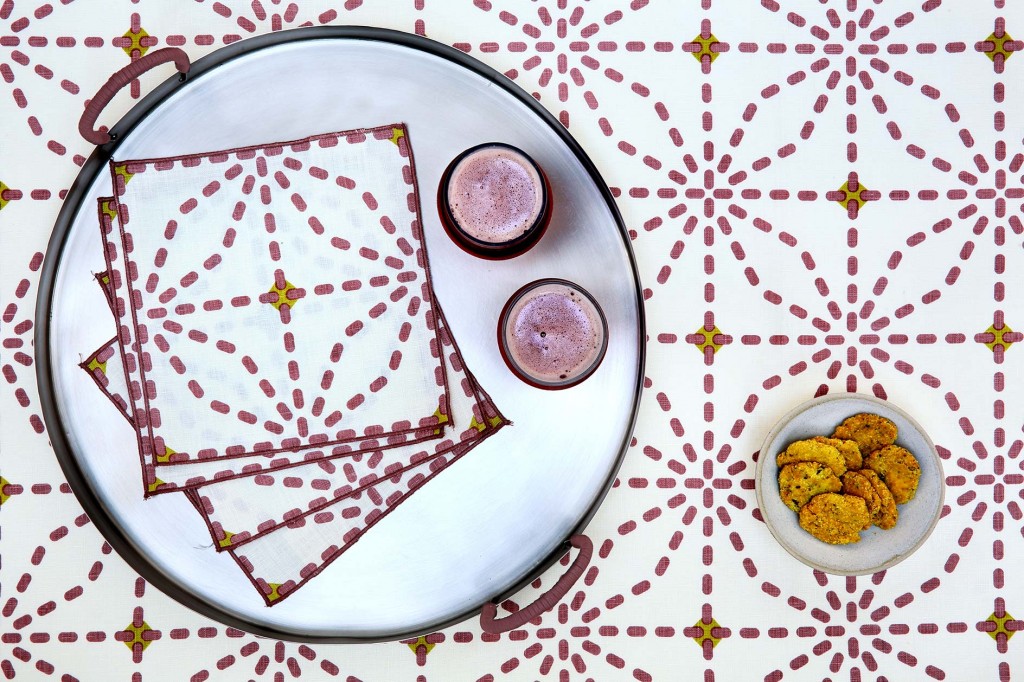 For No-Mad, Valérie Barkowski got her inspiration not from India but from far, very far away from India. She went and procured the Japanese tradition of sashiko, the ancestral technique of embroidery from Japan.
Sashiko. A common practice. An ancestral tradition of poor workers in Japan… till it became an art, a decorative embroidery recognised for the beauty of its simplicity. Traditionally, Sashiko is a white motif embroidered on an indigo fabric made of vegetable fibres like that of a boro. As the Japanese have always had respect for tradition, for what has been experienced, lived, for what has a history, sashiko was first practised to mend garments, daintily sew the used parts of a jacket or a trouser. It has also been used to assemble several layers to a garment and make it warmer or even to strengthen certain seams frequently required as those at the shoulders. And the darning stitches have slowly come together to form motifs, designs inspired by nature, geometry, daily life or even religious symbols. Sashiko then becomes emblematic to such a point that certain clans share the same motif as a sign of belonging.
No-Mad is inspired from that. It draws the beauty of forms, and simplicity from this tradition. But instead of embroidery, the brand prints its own design. It then enjoys creating its own version and remaining true to its philosophy of 3% inspiration coming from elsewhere.
Shop our handmade timeless Table Linen Collection HERE