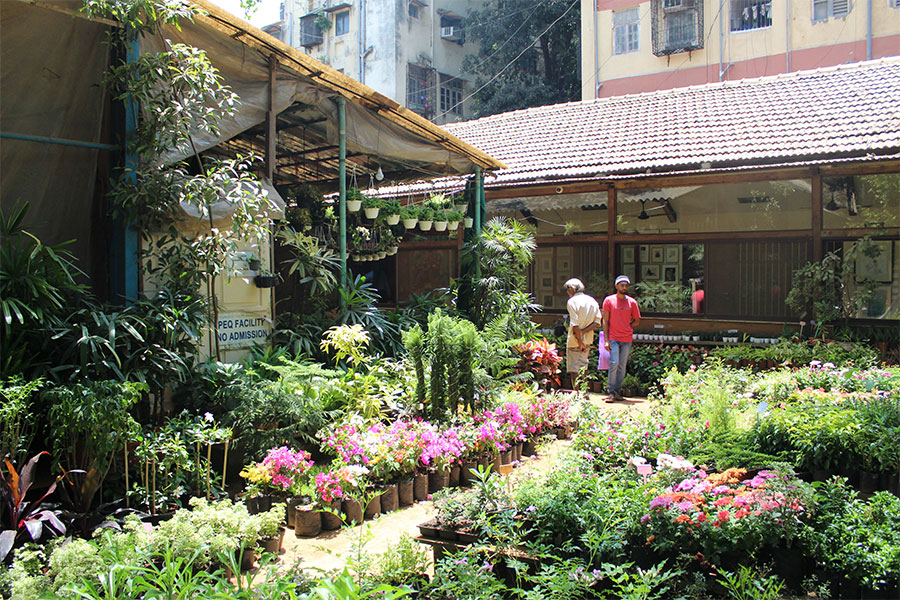 A well-known establishment, and yet an undiscovered gem, The Ratanshi Agro Hortitech is a plant nursery in Byculla, Mumbai. A humble shop, stocking all kinds of gardening tools, is on the main road while the actual nursery is further in…hidden in plain sight ! For any Mumbaikar who wishes to get their fingers green it is an effortless task in commuting to this establishment as it is right opp. Byculla Railway Station, and very close to the famous Byculla Zoo and Bhau Daji Lad Museum.
Our visit to this oasis was a welcome respite from this intense summer heat ! We entered through an unassuming green gate, with a hand painted sign, and first encountered their large selection of indoor plants on the right including large ferns, palms, large waxy leafy plants and more exotic ones like the twisty cobra fern ! On the left are shelves of small succulents and tiny plants, perfect to bring into smaller apartment homes or give as gifts.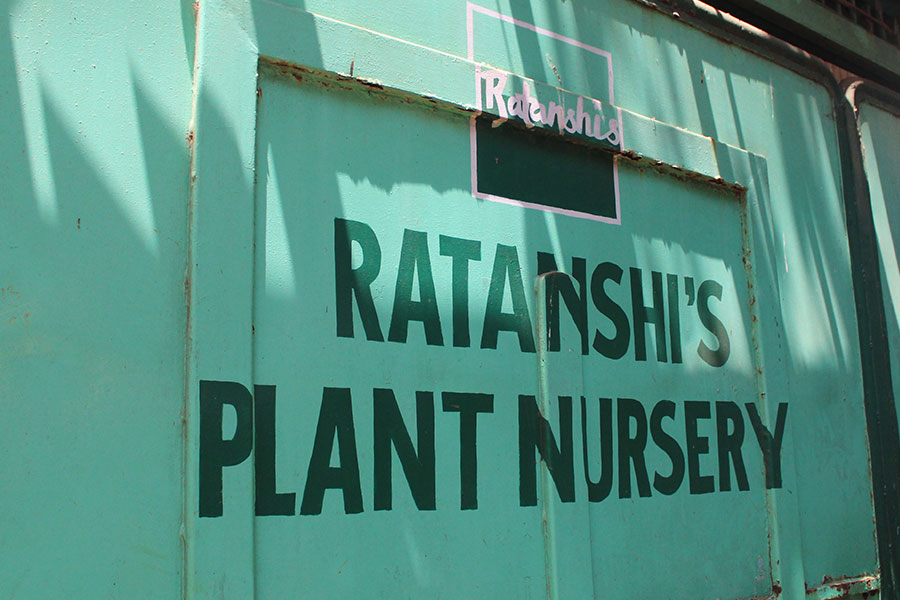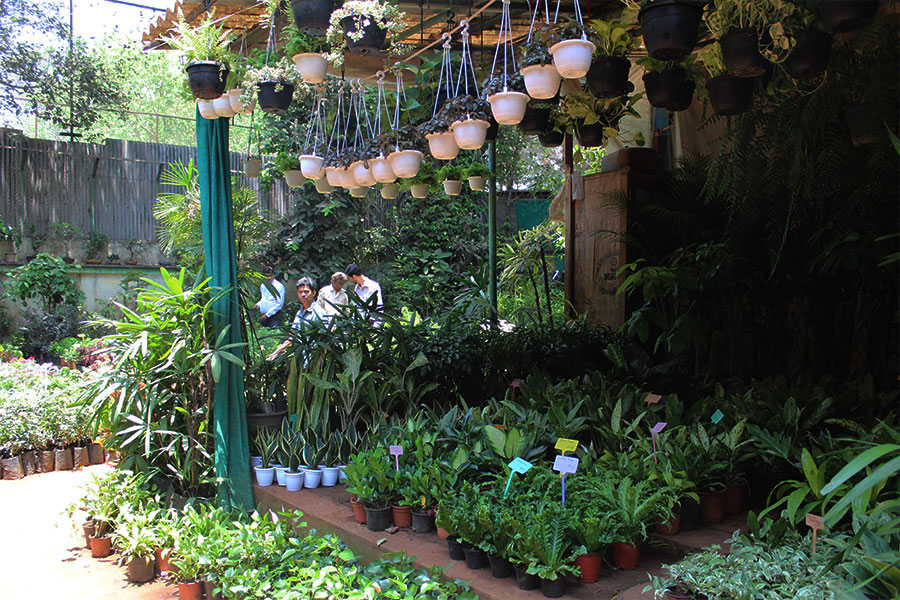 The remaining open area is occupied by rows of bright flowering plants and herbs, all labelled with colourful signs ! Local favourites like bougainvillea, carnations & hibiscus are plenty…and then there are more unique flowers, a few aloe plants, bamboo, asparagus even. A wall at the back even has some bonsai plants for those who enjoy zen gardening. The remaining perimeter is lined with tall and green areca palms, our choice for the No-Mad Fabric Shop !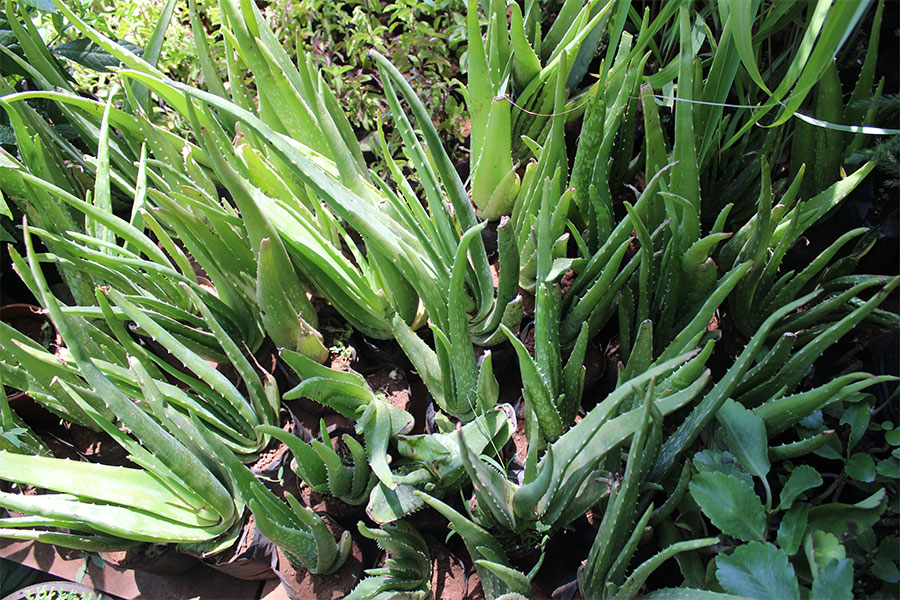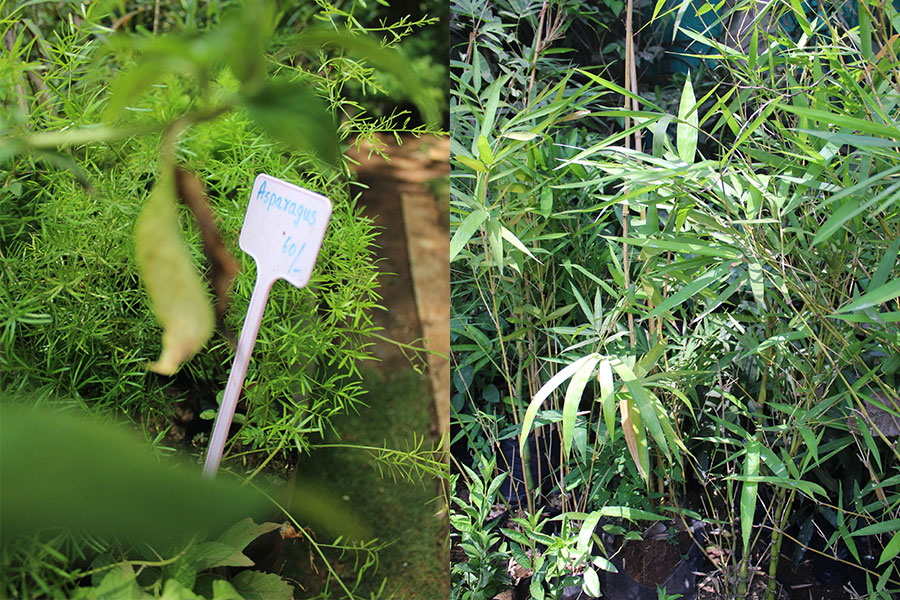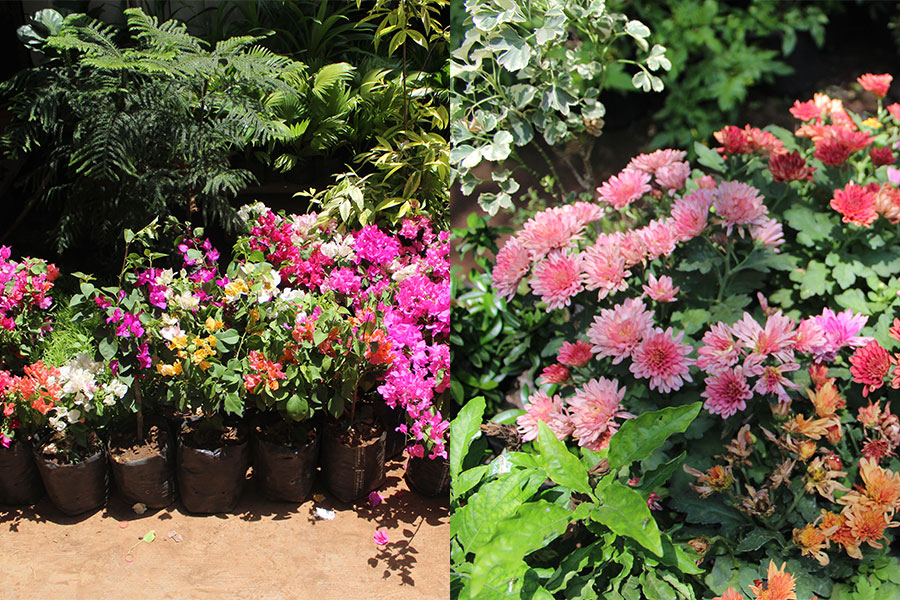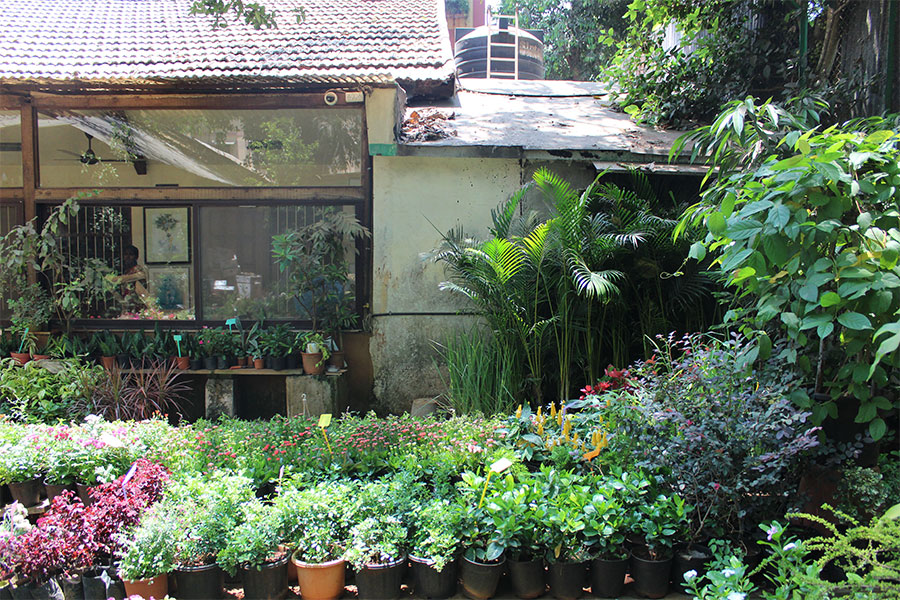 Address:
175, Dr. Ambedkar Road, Opposite Byculla Railway Station (East, Byculla East, Mumbai, Maharashtra 400027
Hours: 9:30 am –
  7 pm
 (Sundays closed)
Discover more Hidden Gems in Mumbai on our Journal
HERE