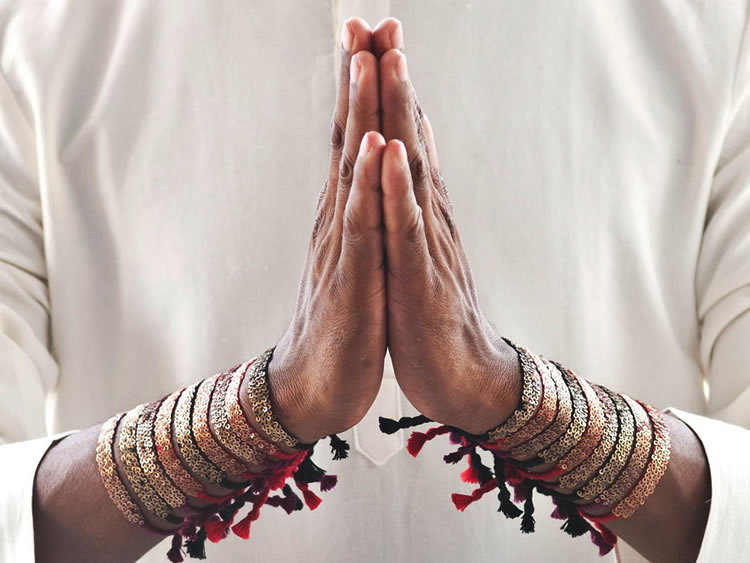 There is love which is hidden, love which is whispered. During Raksha bandhan, love and friendship are demonstrated through a band loaded with meaning. No-Mad imagines this link and embodies it in a colored, sequined bracelet.  
The month of August. The month of celebration of friendship, love and fraternity. The time when girls tie a « rakhi » on the wrist of a brother on a full moon's day.  A   bracelet, a sign for asking for protection, a symbol of affection which has a long story which goes back 6000 years. A band which is woven, which is at first imagined and which is achieved with the accessories found. Threads are often made of silk, at times semi-precious stones are also added.
Initially, Raksha Bandhan or Rakhi was a Hindu festival only dedicated to love between brother and sister. While she ties a band/ bracelet woven by her hands around the wrist of her brother, a sister repeats a mantra and asks for protection from the brother.  This exchange of wishes takes effect as soon as the knot is made and vanishes after a year.Today, fraternal ties are no longer the only ones to be celebrated.  Thus, rakhis are also tied between a priest and members of his congregation, between close friends, between women and the prime minister or even soldiers.
Wrists are adorned, love is expressed. It is an event with which No-Mad loves to associate with joy, inspiration and respect. For this festival to mark friendship, No-Mad also sells rakhis, colored as well as decorated ones with sequins. Ornamental trimmings woven and embroidered by hand by members of the association Samajhna. A small piece,full of meaning, designed by Valérie Barkowski.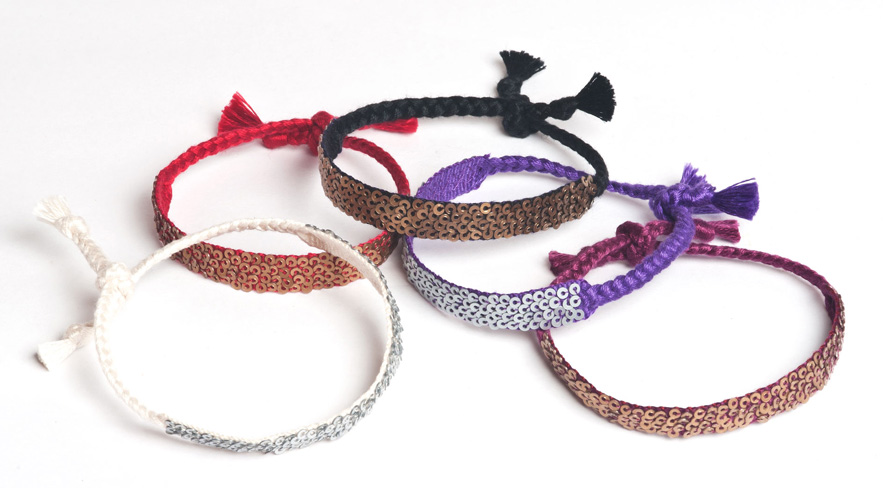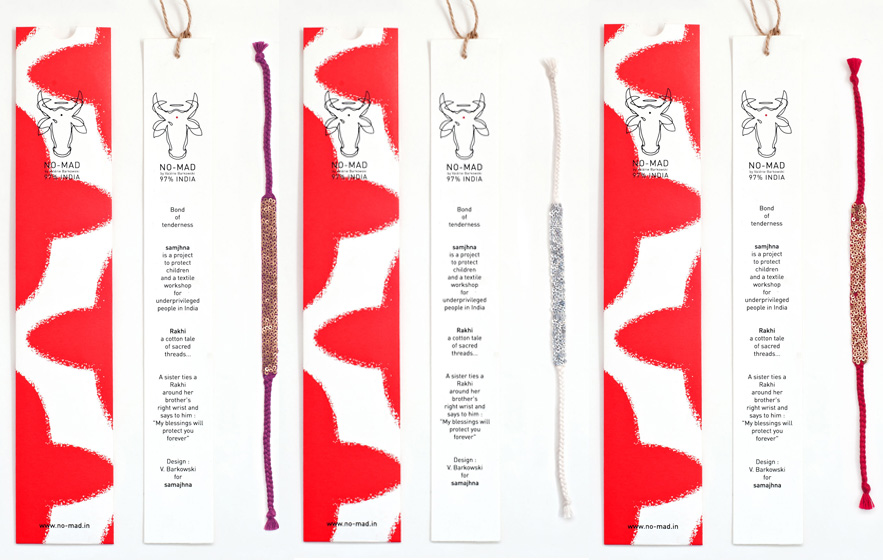 Shop our handmade Rakhi Bracelets our Webshop HERE