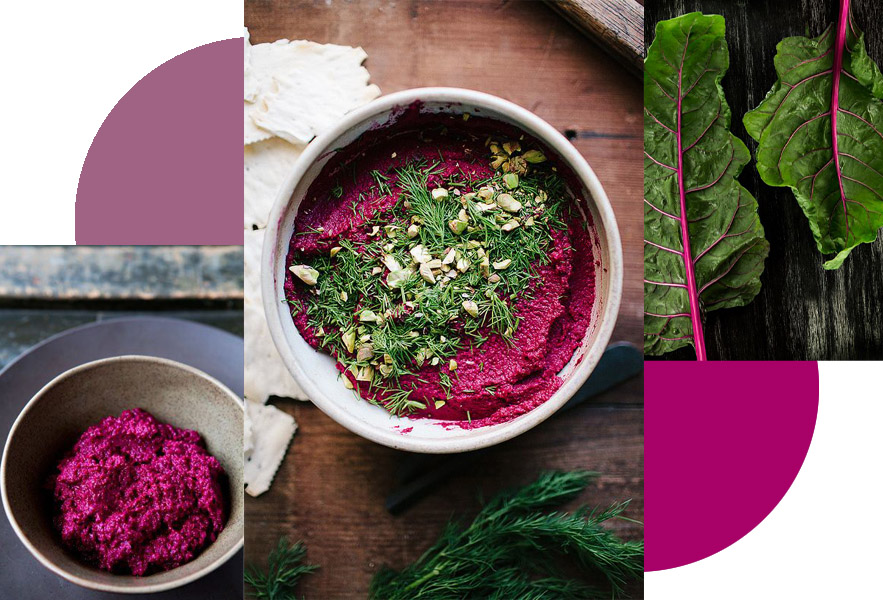 One does not play with food but with colours. This time, we have chosen pink that we find on the kitchen table. A rich shade which emerges from the ordinary, which puts joy in our daily life.
Like the artist Sophie Calle who staged menus around a colour, we test every bit of the chromatic scheme. In 1997, she decided, like one of the characters of Paul Aster, to prepare a menu comprised around one and the same colour every day. She acted, took it literally. This time we decided to plunge into pink food. Intense with beetroot or overripe veins. Sweet with pink salt. Blended with pomegranate or surprising with fish.
A source of inspiration from daily life. A tonality to be showcased, to be tasted with eyes as much as it is joyful, it is associated with green, yellow. It can start a table style, give direction of a menu, why not… Once a month, a post will guide you into the culinary universe, at times for recipes, at times for ideas for style, combination, creation. A way of widening the horizon, enhancing ingredients, taking pleasure to invite, taste, sit at the table.