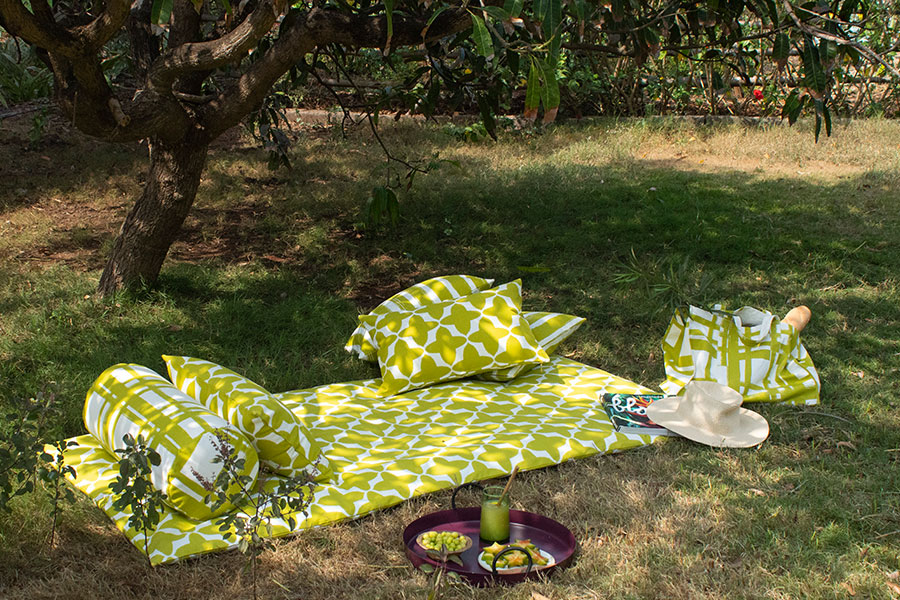 Slowing down this summer by taking out time for oneself….all it takes is a bright olive picnic setup for one – a handy throw mattress, cushions, custom bolsters to prop them up, and a cabas bag filled with snacks to last through an afternoon of leisurely reading !
We added a zipper closure to our weather-resistant outdoor canvas cushions and mattresses for picnics that are fuss-free. A raw mango juice and fresh seasonal summer fruits in leaf bowls with wooden cutlery and bamboo straws for picnics that are easy on the earth. The cabas bag is our take on the traditional basket and can pack all the things one may need for an idyllic picnic under the mango tree.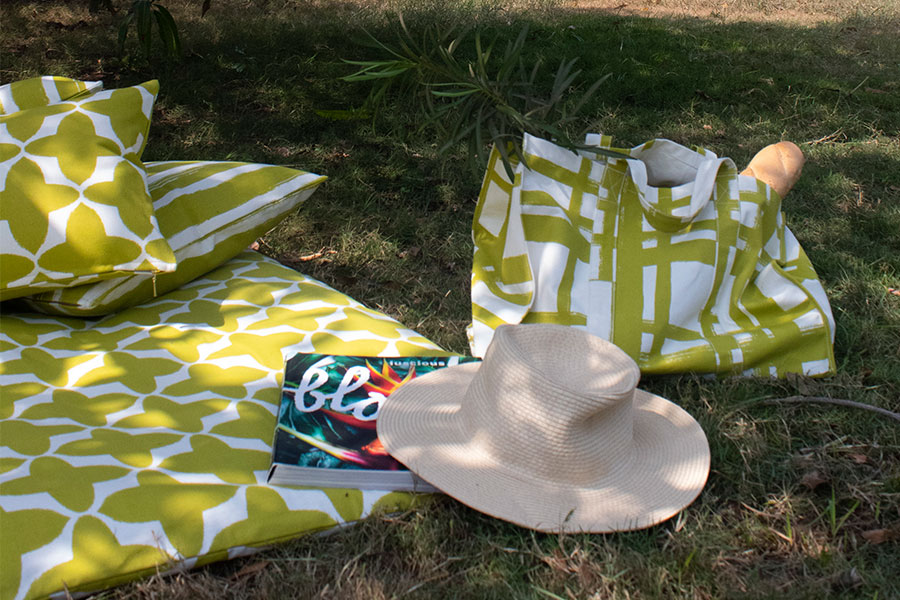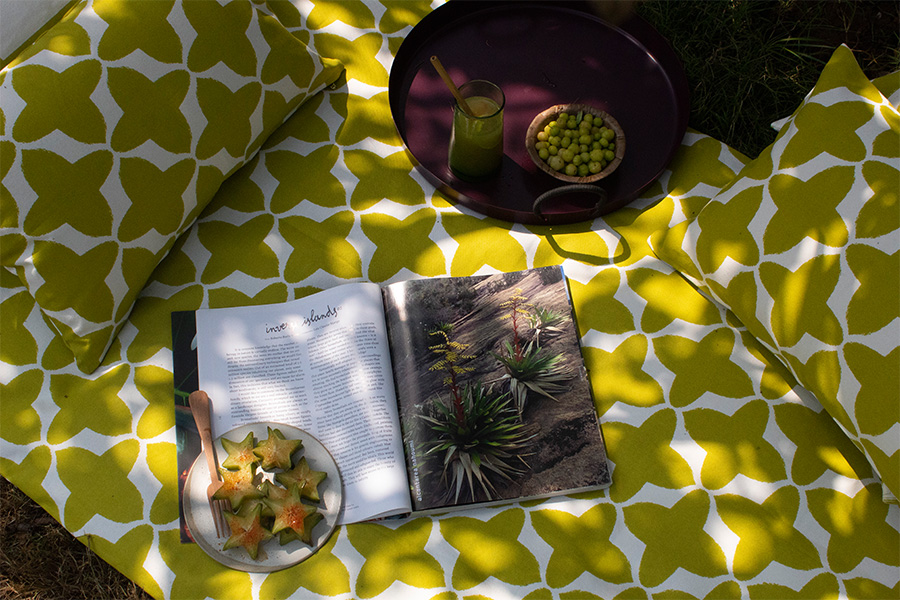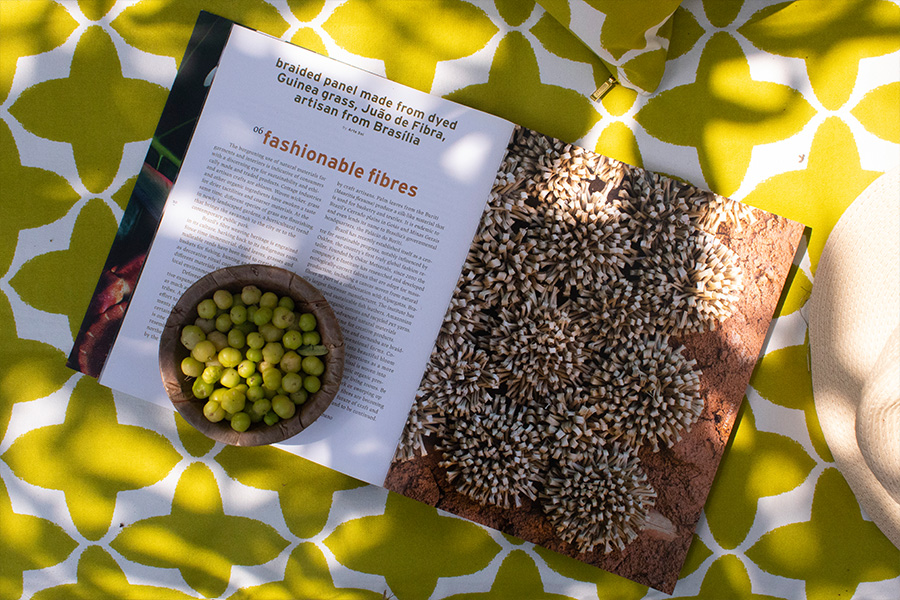 PACK – A -PICNIC  on our web-shop HERE or drop by at the No-Mad Fabric Shop to chat about picnics, pickles and maybe shop a little too !