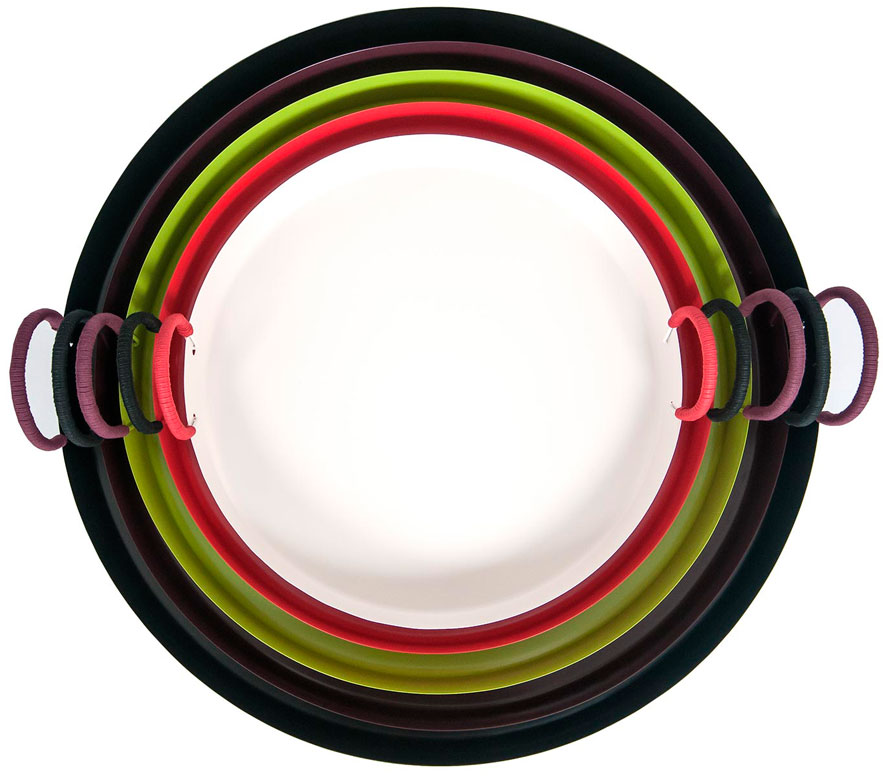 The thali… this tray which invites abundance is revisited by No-Mad. Redesigned in the colours of the brand, it comes in five sizes to easily blend with life and tradition.
A set of small dishes. All laid out on a bigger one. A Thali. A kind of a small dish or would it rather be a tray or a plate? A tray which contains one of the most popular meals of India: the thali. Yes, the names overlap… This traditional dish is actually a menu entirely comprised of several vegetarian or non-vegetarian preparations. With rice and chapatis, one digs into one bowl, then into another… One serves everything together, so that the savory and sweet tastes get mingled.
In the south of India, these food items are at times served on a banana leaf. But traditionally, they are laid out on this famous tray, on this "thali which is at times made of stainless steel, brass or even silver. No-Mad prefers it in metal, simple, fine. Off white, black, red, plum, apple green, with a cord stringing on the handles, a set of 5 different sizes. And why not use the traditional Thali as a tray and serve tea? No-Mad likes to tweak traditions… Write new stories that fit in our contemporary lifestyle.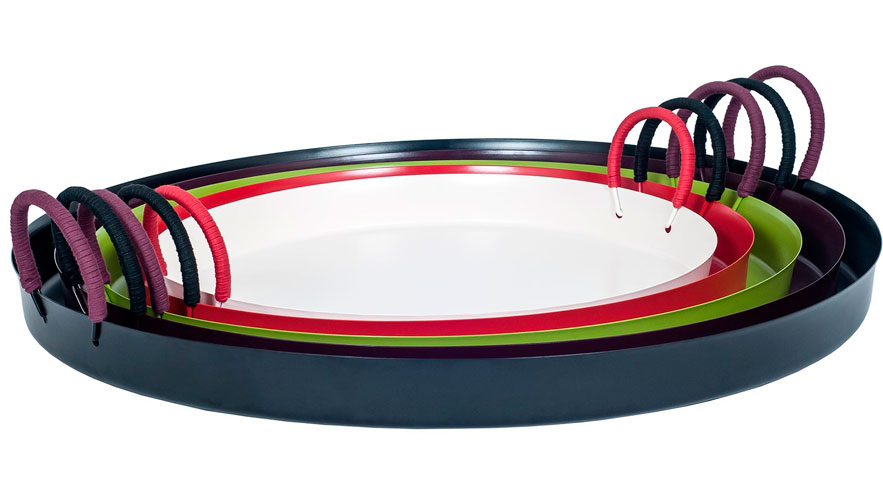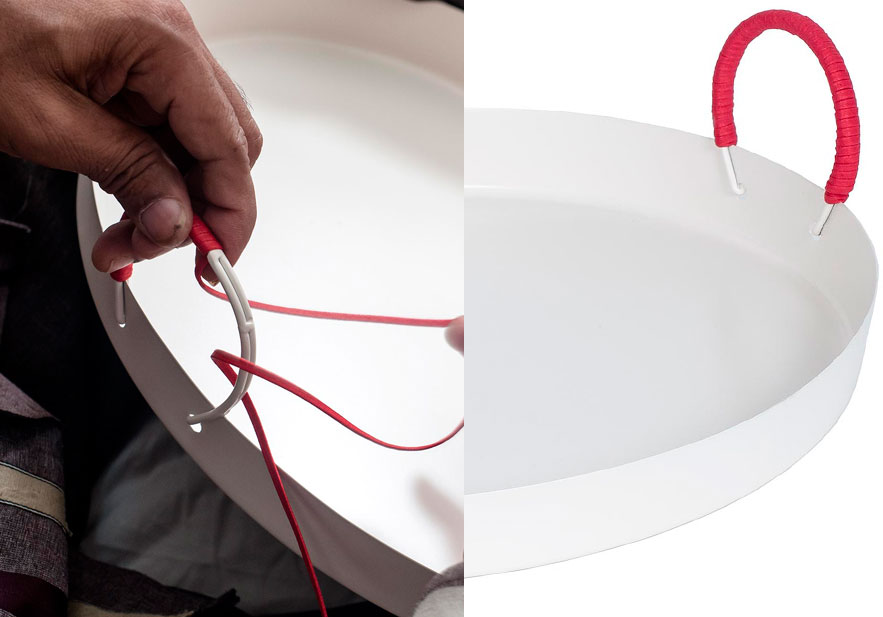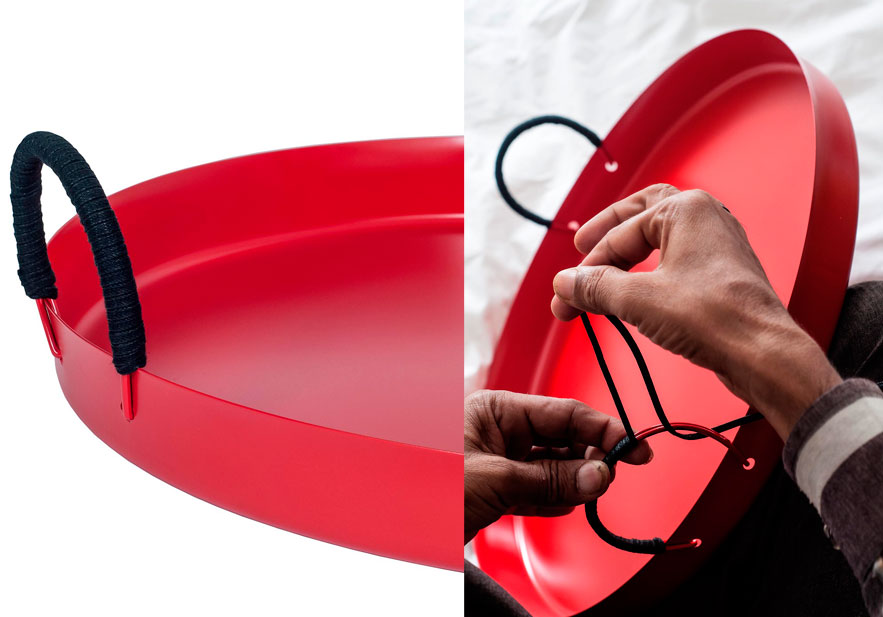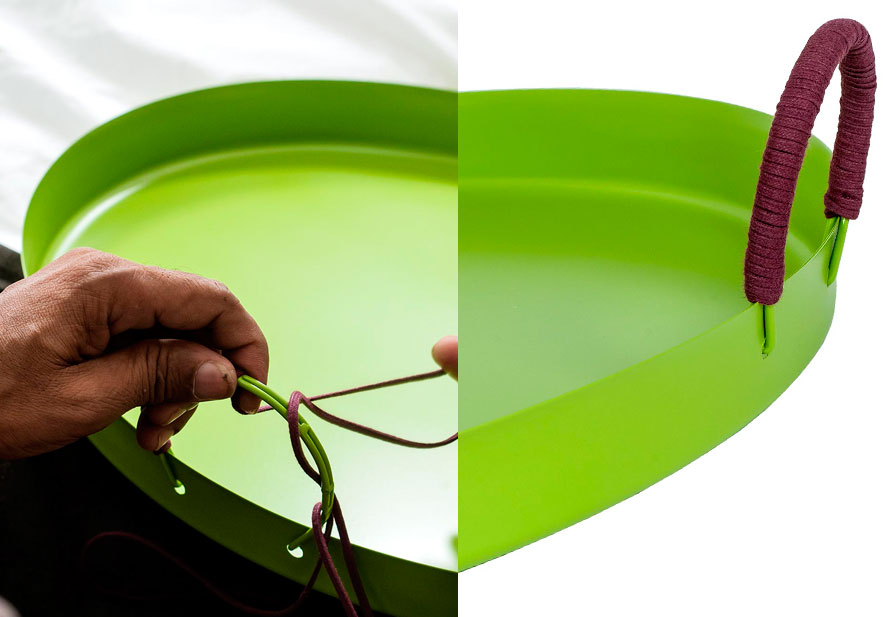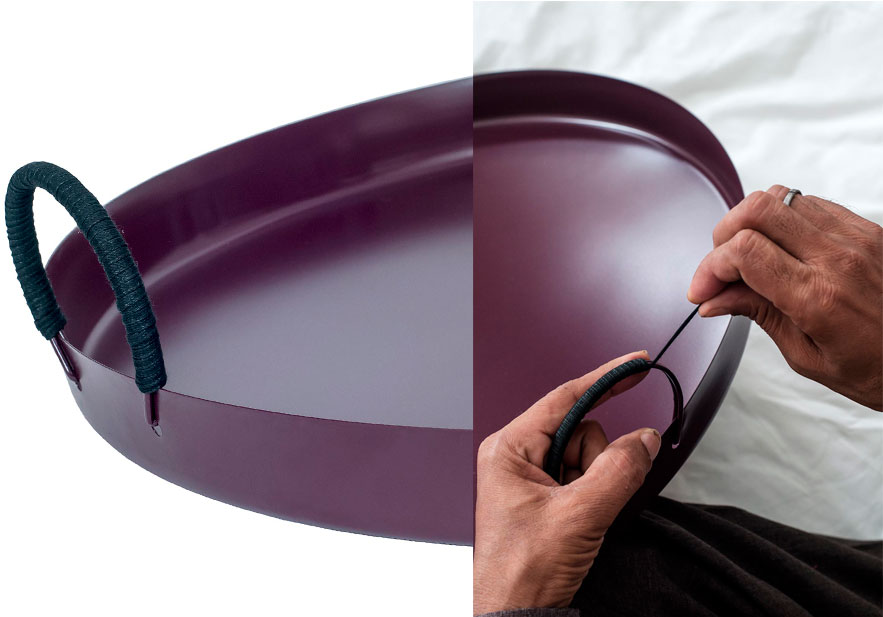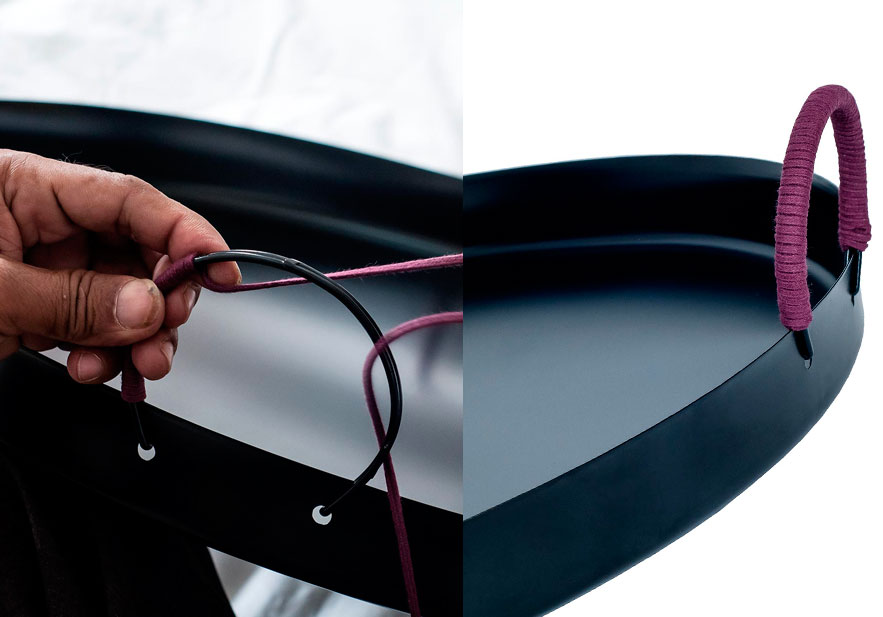 Shop our EDIDA 2015 Award winning THALI Trays online on our Web-Shop HERE