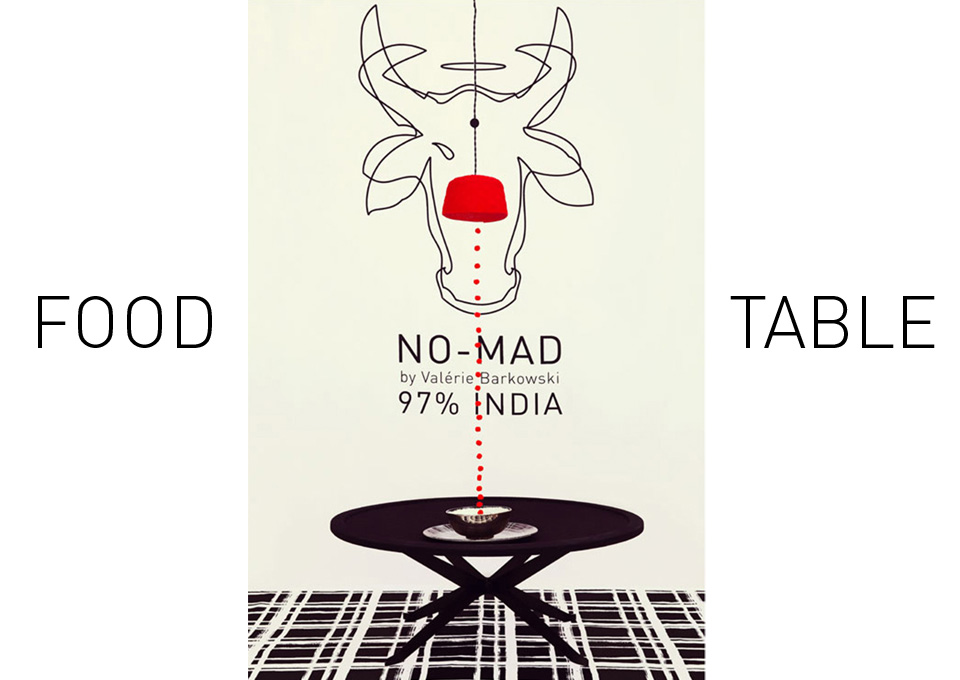 No-Mad loves new creations, inspired by India, from its everyday life, of its past and present. The brand cherishes the conviviality which comes with it and has decided to develop its range by enriching it with collections of table art.
Get swept off your feet and experiment a true art of living with No-Mad. Today the brand is more complete, closer to this concept of daily well-being linked to Indian and contemporary culture. Today, it is enriched with a new department: the art of the table. The symbol of hospitality. Henceforth, No-Mad opens a new chapter in its history by continually drawing from its philosophy and in what India inspires. Table art in India… the universe is infinite with possibilities all conceived to bring well-being, warmth and hospitality. Not only fabrics, new prints, table linen, again and again, but also accessories, vessels, tea-pots, trays and tea which will liven reality of this new creative department. A discovery inspired and inspiring, guided by the No-Mad slogan… Day dream.
Discover it on our site … Only a few more weeks of patience!
Shop our Table Collection inspired by everyday India on our web-shop HERE