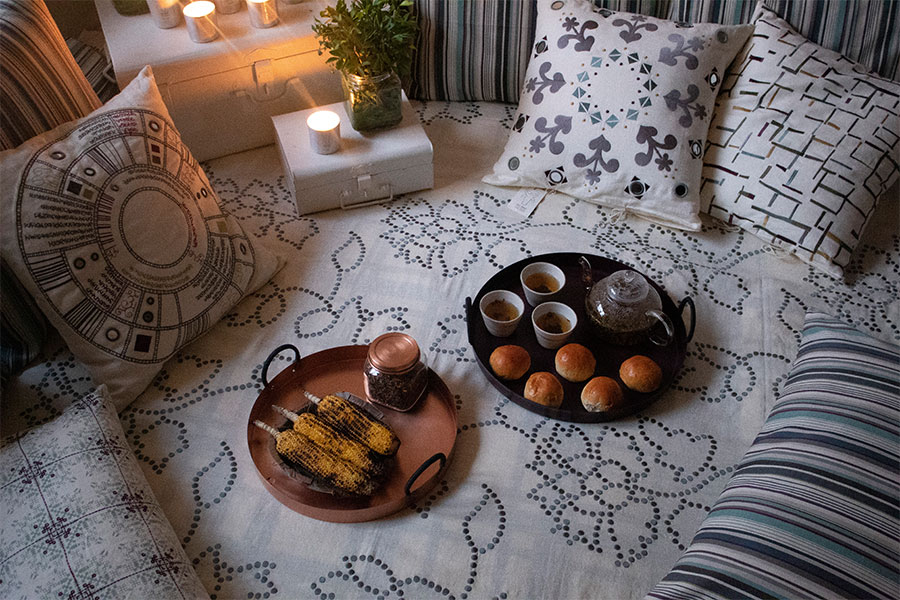 Monsoon brings with it much awaited rains, cloudy skies, and a respite from the heat of a long Indian summer. It also brings with it a strong desire to stay indoors in a cosy nest, along with a stronger craving for all kinds of hot beverages paired with fried food ! Both poets or non-poets tend to sing odes to their cups of masala chai and filter coffee, while even the best of us throw our diets out the window and indulge in pakodas.
Staying true to the No-mad universe, where one must expect the unexpected, we discovered our own rainy season indulgence minus the guilt. These homemade vada pavs are absolute flavour bombs, unexpectedly baked, and unexpectedly healthy…at least to some extent !
Come enjoy the song of the rain in our cosy oasis in the bazaar this monsoon season. We promise that with a kulhad of chai from our local favourite tea stall, a couple of these baked vada pavs, and some delicious roasted corn-on-the-cob or 'bhutta', time will surely pass on its own s l o w rhythm !