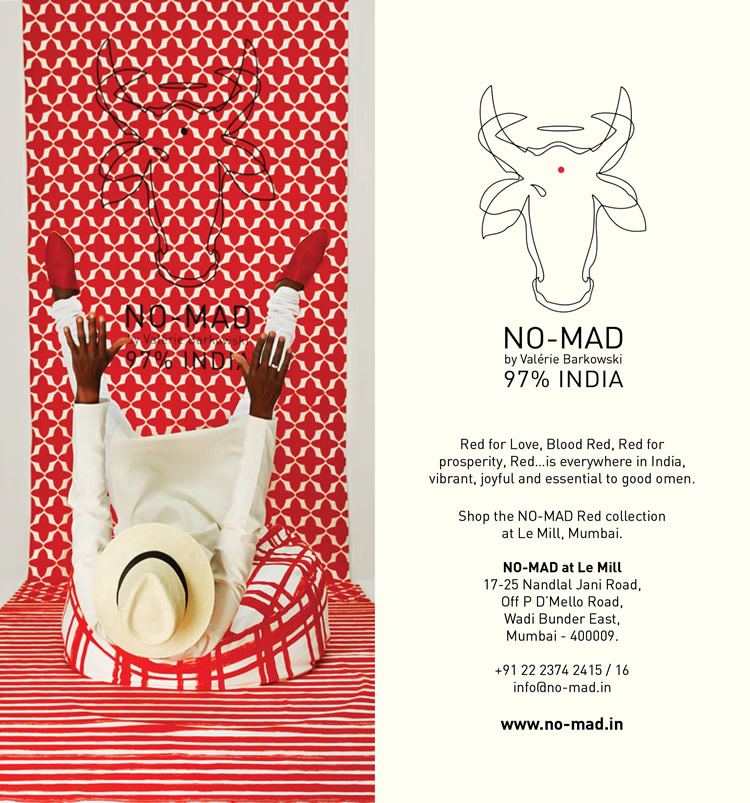 No-Mad 97% India…a journey that began online….now comes to life in the real world…The No-Mad RED collection makes it debut at Le Mill, Mumbai.
Le Mill, Wadi Bunder, Mumbai ….A concept store born in March 2011…located in a former rice mill smack in the centre of Mumbai's gritty docks,  under the direction of 3 co-founders, Cecilia Morelli Parikh, Julie Leymarie, and Aurelie de Limlette, with an idea to promote Indo-European design sensibilities. Today it hosts No-Mad 97% India….
Here's a snapshot…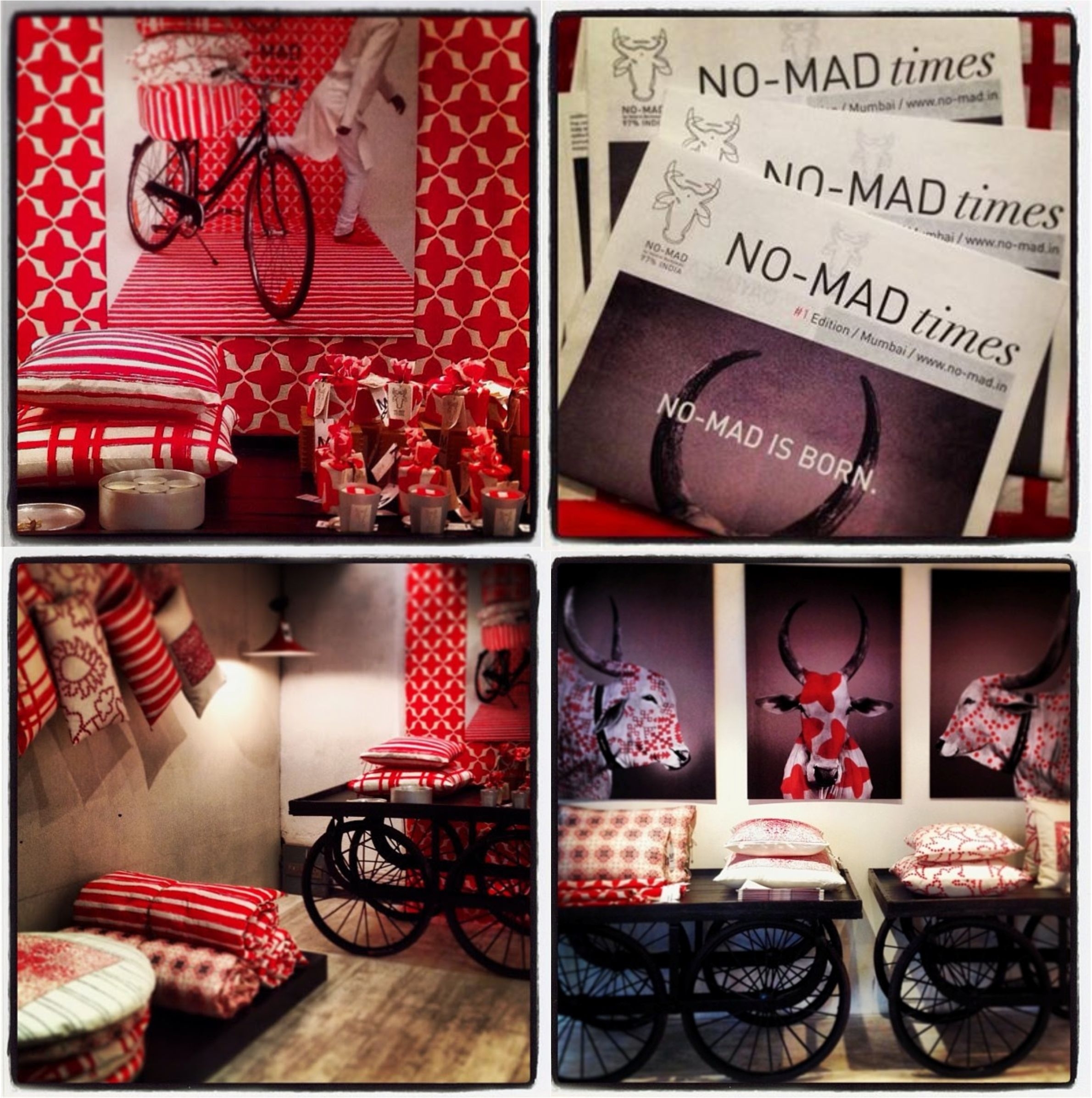 No-Mad RED Collection is available at Le Mill, Wadi Bunder and a selection of products is also available at the Le Mill, Breach Candy and Le Mill Edit, Bandra.