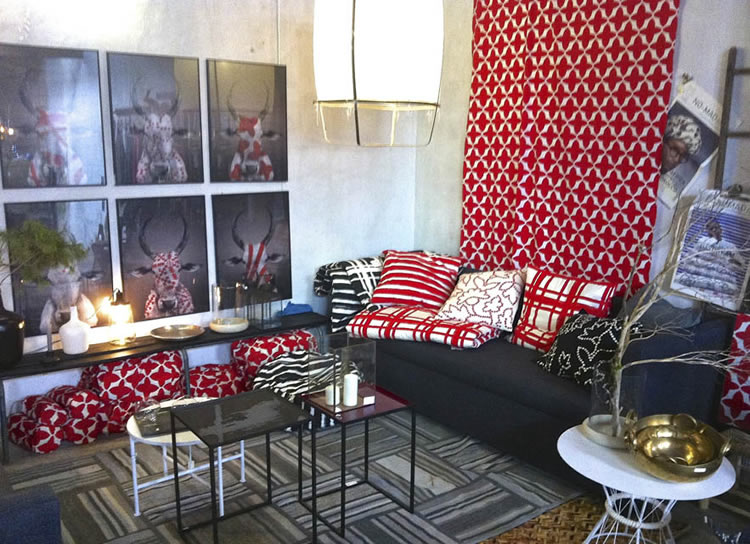 The No-Mad collection is available on our web shop www.no-mad.in. We ship worldwide but some of the No-Mad fans will be happy to know that they can also order a large selection of the No-Mad collection at La Maison Pernoise in Provence, France. And if you don't get a chance to visit the store, the collection is also available on their web shop at http://www.lamaisonpernoise.com
Lau Dejente, the owner of the store has been enthusiastic about No-Mad since its inception. Lau talks about what attracted her to No-Mad:
"I think it was in the month of August 2013 …..La Maison Pernoise was 2 months old…. I saw No-Mad posted on Facebook… This black line drawn in the shape of the head of an Indian cow, coupled with a vibrant contrast……And then the Textile Collection confirmed the strength of identity…. At first, motifs, so simple and yet so strong… then colors, so bold in the contrasts offered… They create a desire, play with fashions that was also our ambition at La Maison Pernoise… So we invited No-Mad to Provence. We are all fans!!! "

We at No-Mad, are happy to have her with us on the No-Mad journey.