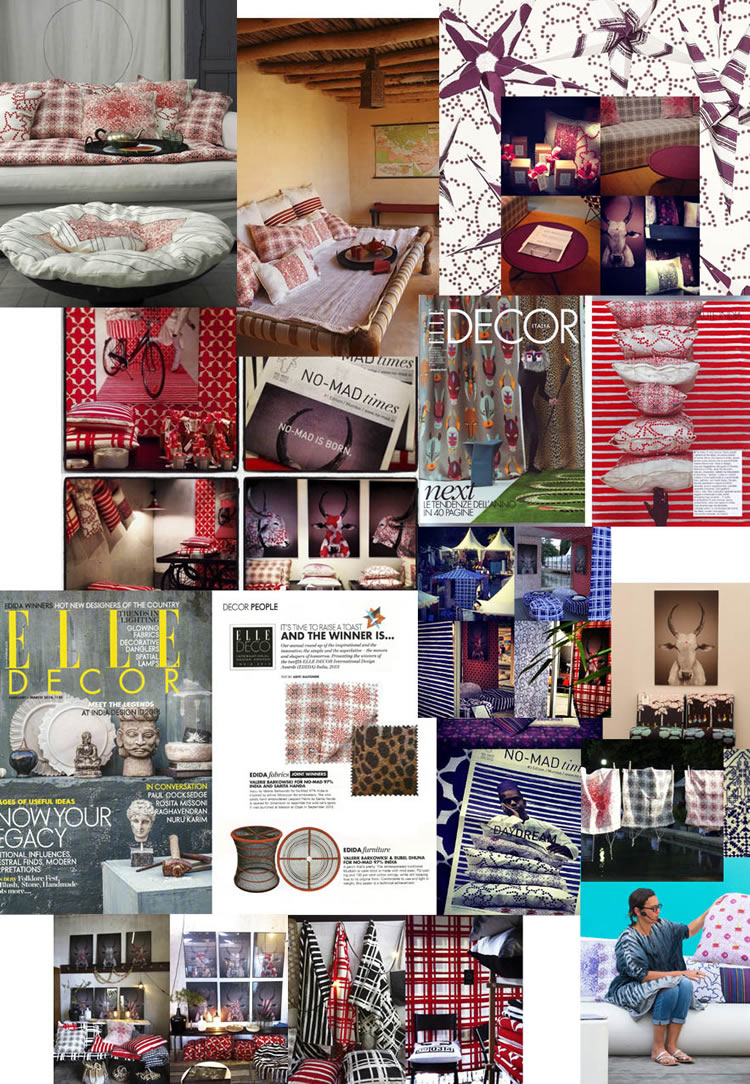 It's been little over a year since No-Mad was launched…and what a journey it has been!
A year full of highs…..a couple of awards and lot of appreciation from across the world….press, decorators, retailers and customers alike. A few milestones from our first year…

November 2013:
Our first press feature:
Architectural Digest India discovers No-Mad as one of the brands to watch out for.
January 2014:
• A few months into the launch, No-Mad launched its RED Collection at Le Mill, a concept store in Mumbai
• Elle Décor Italy features No-Mad as one of the top 40 trends for 2014

February 2014:
• No-Mad ISAYU fabric and No-Mad MUDDAH awarded the Best Fabric and Best Furniture respectively at the EDIDA Awards 2013 in New Delhi.
March 2014:
• Elle Décor France features the No-Mad AJARA Chair in its March 2014 issue.
June 2014:
Salon Vivre Cote Sud – June 2014
• No-Mad's first international design fair…and what a stupendous reception it was! Be it the tent made of No-Mad fabrics, designed by our Creative Director Valerie Barkowski or the Purple Collection in the Professional area, it was hard to miss No-Mad at this fair!
• A 6 page feature on No-Mad in the June 2014 Issue of Cote Sud , France
July 2014:
• No-Mad's first international store placement at La Maision Pernoise, France.

September 2014:
• No-mad begins to spread its wings nationally with store placements at:
Amethyst – Chennai
Second Floor Studio – Delhi
The Indelust – Bangalore

November 2014:
• No-Mad launches it Fabric collection online and in several Retail Stores across India.
January 2015:
• We begin the new year with renewed hope and excitement as we launch at the Conran Shop in London and Paris