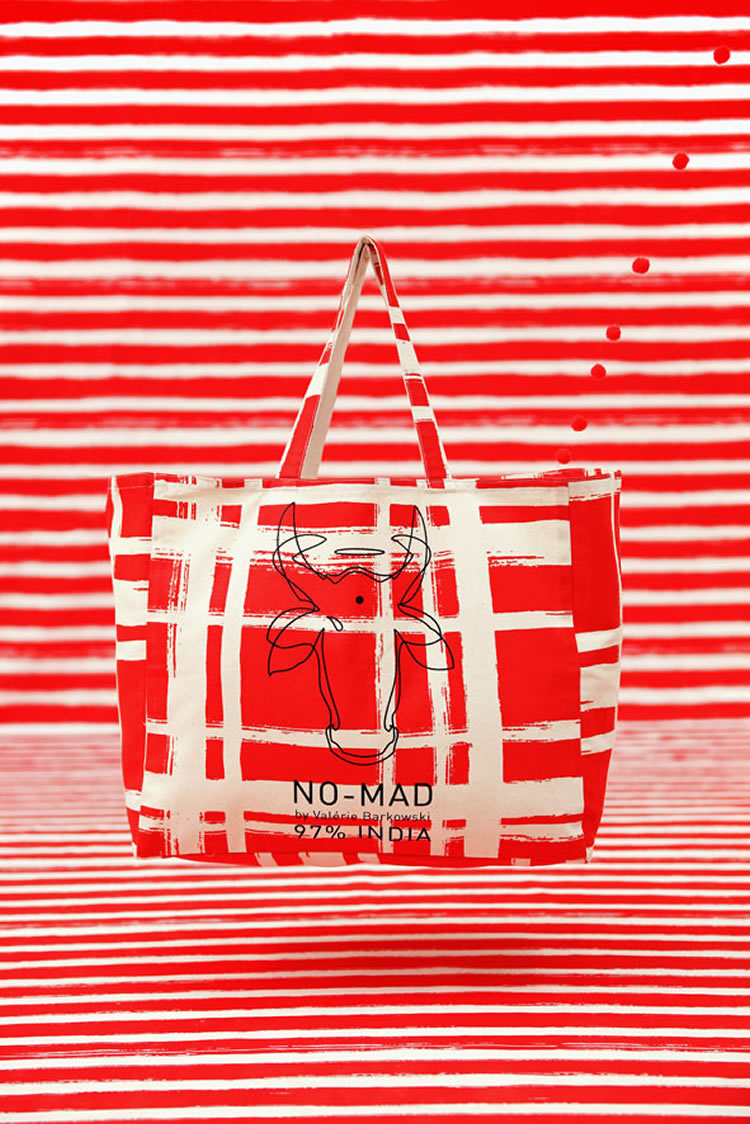 When an idea is pertinent, it ends up creating its own existence, by evolving itself. This is the case of the No-Mad bag, red and white, a strong symbol of identity of the brand.
In the beginning, it is about packaging. A desire to pack, to make something unique, A manner of entrusting an object from one hand to another, wrapping it with respect. This packaging, was imagined by Valerie Barkowski with the representative motif of No-Mad, these bold brushed strokes in red and white. On this backdrop was affixed the silhouette of Nandi's head, the logo of No-Mad.
The bag personifies the identity of the brand, it wraps the all the items of the collection. And above all … The whole No-Mad team adopted the bag right away. It was photographed, show-cased to such an extent that today, what in the beginning was just a packaging, has become a bag in its own right, available in the e –shop. A symbol, a glance.