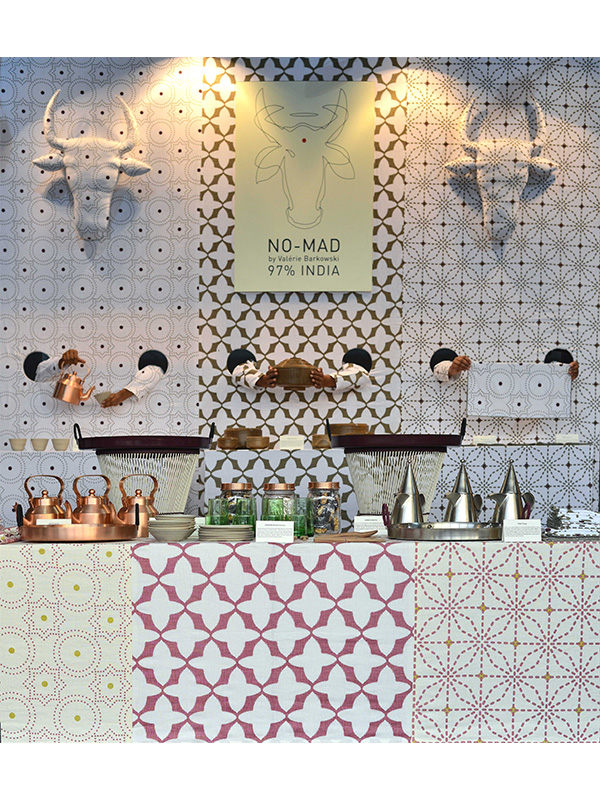 TABLE Art…A new department in the No-Mad collection. We launched this collection at India Design ID 2016, India's Definitive Design week!

The collection comprising of Table Linen, vessels, tea pots, ceramics and more… was met with much acclaim…The highlight of the exhibit was the live performance of hand artists from the Kalakar Trust in New Delhi. A difficult painstaking job but done with such grace and finesse. We take this opportunity to thank the girls and the Kalakar Trust for their efforts. Know more about the Kalakar Trust here ( http://kalakartrust.org/ ).
Here's a snapshot of No-Mad at India Design ID 2016 !