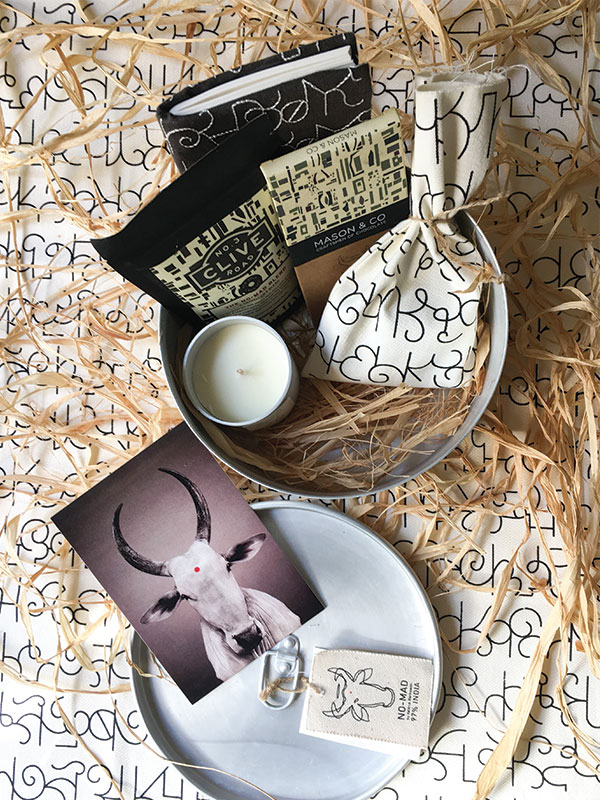 Diwali. The festival of lights. A beautiful moment of celebration with friends, family and community. This concept of hospitality and sharing, which No-Mad imagines in the form of gift box comprising of elements specially crafted for this occasion. We eat, we share and we let the flame of life burn with that of a scented candle, a response to the hundreds of thousands of lamps that are lit all over the country, for a beautiful party, so special.
The No-Mad DIWALI Box comprises of following elements, all put together in our signature spice box and gift wrapped using our soon to be launched DHITI, PANKTI and LEHEZA fabric:
Bahi Book: (60 pages)
Taking inspiration from the traditional "Bahi Khata" or accounting books used by traders, No-Mad reinvents them by covering them in our black  LEHEZA or BUTA fabric and diverts its use as a travel or recipe journal.
The No-Mad Blend by Three Clive Road (50 g)
Custom made by Three Clive Road for No-Mad, the No-Mad blend comprises of Kangra green tea with Vetiver, Tulsi and hint of marigold petals. A beautiful earthy blend with the calming qualities of vetiver to create the comfort of home. A blend to enjoy wherever your travels may take you.
Sea Salt and Cacao Nibs Dark Chocolate by Mason & Co: 70 g
Take your taste buds on an aromatic journey with this organic vegan dark chocolate infused with Cacao nibs and sea salt, crafted exclusively for No-Mad by Mason & Co.

Almond and Pistachio Brittle: 150 g
Our interpretation of the Indian "chikki", this handmade brittle using Almonds and pistachio, pairs well with the No-Mad Blend tea.
No-Mad Candle: 150 g
Each Diwali box comes with one of our signature candles, NISADI, ABHIDI or NIMRUKTI; hand poured using natural soy wax and essential oils.
NANDI Greeting Card
Our mascot Nandi, immortalized in a post card, to convey your personal Diwali wishes to your friends or family.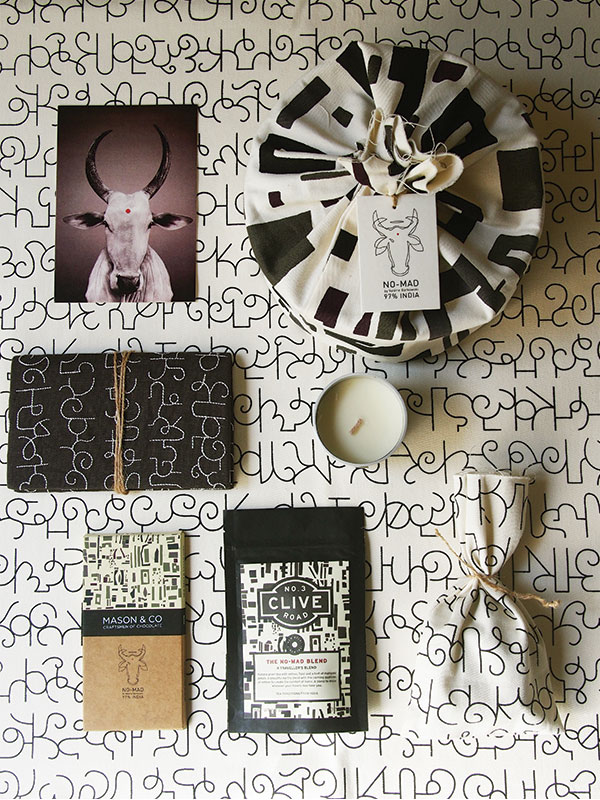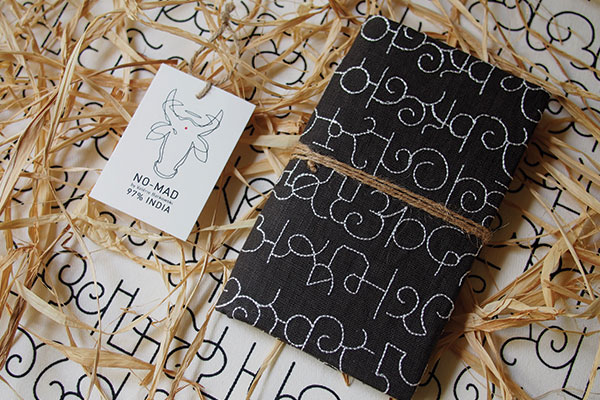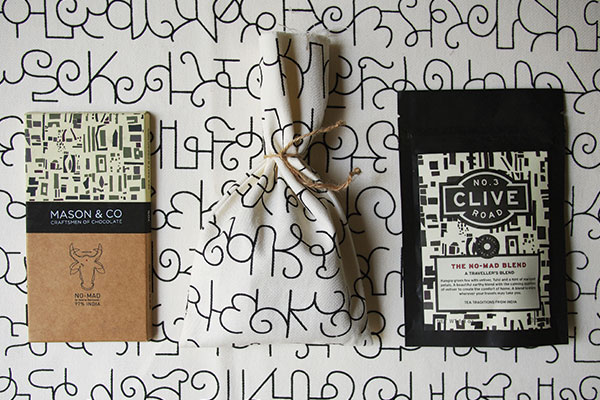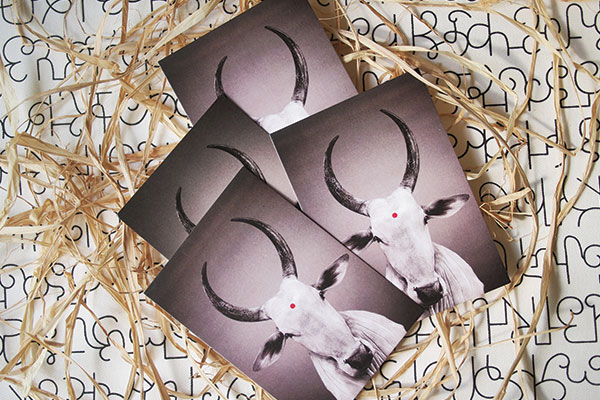 Shop thoughtful Gifting Options for your friends and family this Festive season HERE