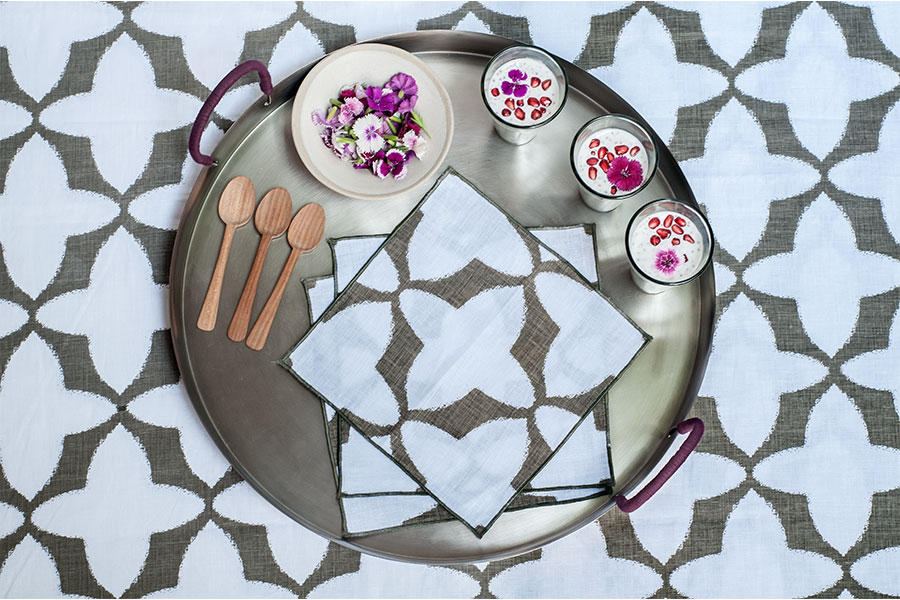 True to its values  of natural and refined, we at No-Mad like our food also to be seasonal, pure and fresh. This week on our blog, we invited Marissa Bronfman from the Bowl Bar Co to share the recipe for her famous vegan Chia Seed Pudding.
"Chia seeds and coconut milk come together to create a delicious breakfast food that fills you up with fibre, gives you a boost of antioxidants and a great big shot of energy to start your day on the right note. It's also wonderful as a 3 pm pick-me-up or a guilt-free dessert" says Marissa
Ingredients (Serves 2)
50 gms Chia seeds
100 ml Coconut Milk
4 tsp agave
Pomegranate seeds
Edible flowers
Directions
1. In a glass bowl, gently whisk the chia seeds with the coconut cream and agave syrup until the seeds are properly mixed through. Let it stand for 15 minutes and give it another stir to redistribute any seeds that may have settled. Cover and refrigerate overnight.
2. Spoon the set pudding into individual serving bowls. Add a little water to loosen up the pudding if you find the consistency to be too thick.
3. Top with sliced bananas , pomegranate seeds and edible flowers. Dig in!
Know more about the Bowl Bar Co here : http://bowlbarco.com