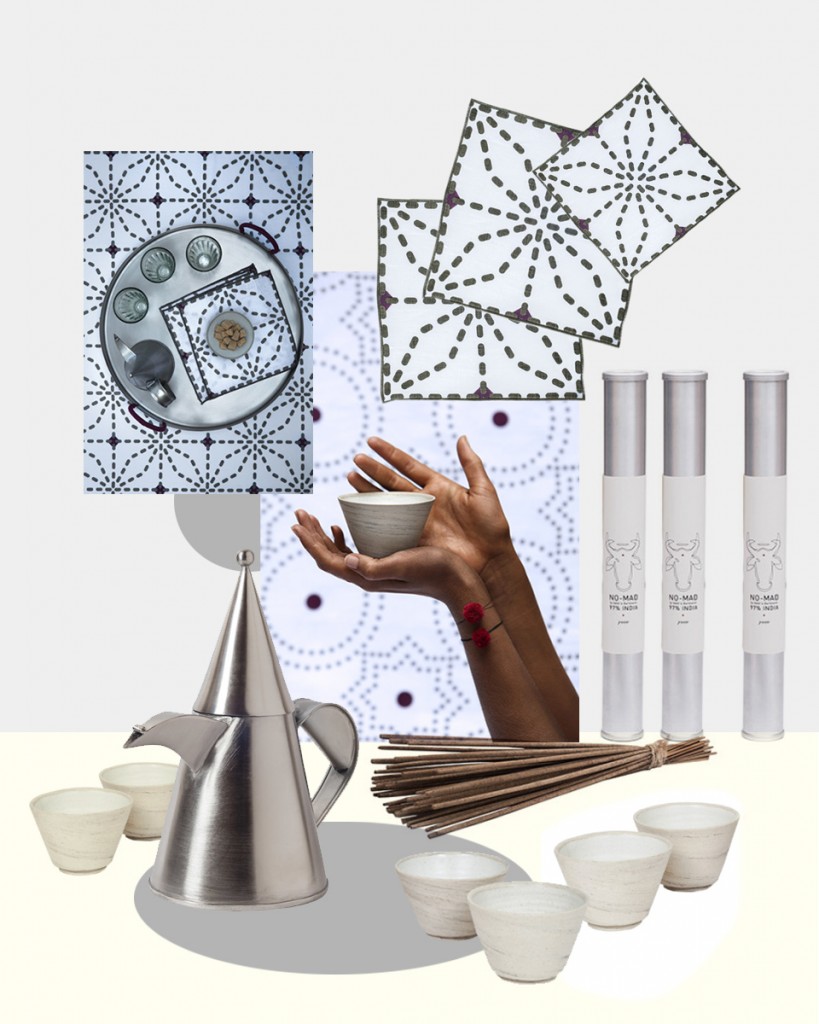 This holiday season, get inspired by our Christmas gifting guide, full of unique ideas to indulge your friends and family. Starting this week, for the next few days, we will bring you an edit of products from the No-Mad collection to help you chose that perfect gift for your loved ones. We start with the GREY  Edit today, comprising of elements from our Table Collection..Come Indulge !
Grey is everywhere.  Sober and discrète. Omniprésent and yet it goes unnoticed. During Christmas, it is embellished , illuminated by the joy and colors of the holiday season. It is magnified, put in perspective. It invites creativity, harmony . No-Mad has chosen to bring the sweetness and depth to this festival,  so dear to everyone, with this grey edit.
Clockwise from top left :
Brass THALI Tray: For someone who loves to entertain at home, the THALI tray would be a perfect hostess gift.
Grey BHUMIT Cocktail Napkins : Another perfect gift for someone who loves to host cocktail or tea parties at home, would be our Japanese Sashiko inspired cocktail napkins.
PAAN Incense : For an Indophile, nothing better than the heady fragrance of our PAAN incense , inspired by the traditional PAAN (betel leaf) from India.
SAHAJ PYAALA Tea Bowl: Sold as a set of 4, these tea bowls would be ideal for the tea aficionado among your friends.
JAMBO Coffee Pot : Bring a slice of Africa onto your coffee tables, with this gorgeous handmade brass coffee pot, inspired the traditional African Lamu Pot.