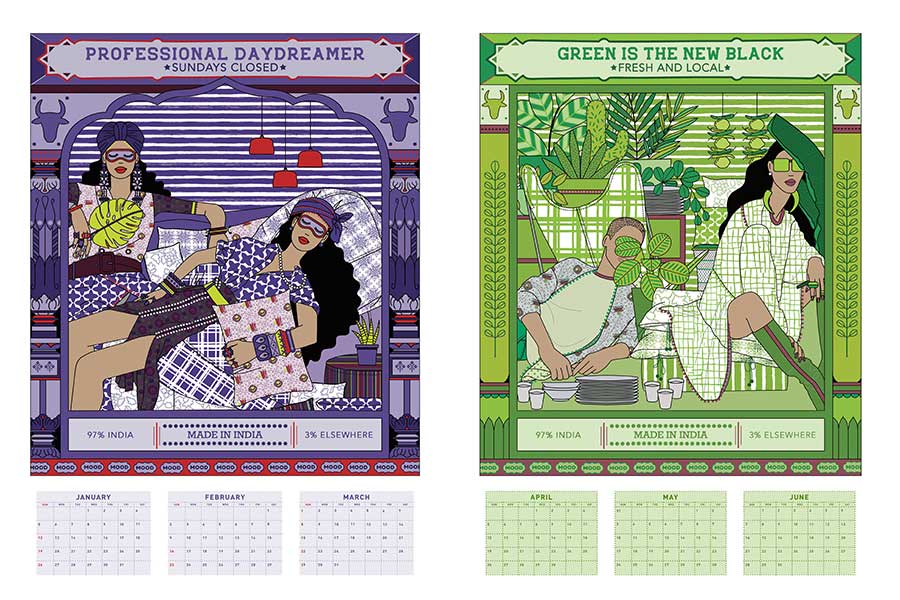 Calendar art may be a thing of the bygone era, but it still thrives in the streets and bazaars of India and is a source of inspiration in the No-Mad universe. Traditionally these calenders were printed by by the merchant community to herald the beginning of a new Hindu financial year using religious symbolism in an almost kitsch manner.
No-Mad is inspired and creates it own version of the Indian Calender for the year 2020. Using hand drawn illustrations, the 4 page wall mounted calender is functional as it is  stylish, a collectible to kick start the new decade.  A nod towards tradition but with a No-Mad twist using a bit of nostalgia and  humor.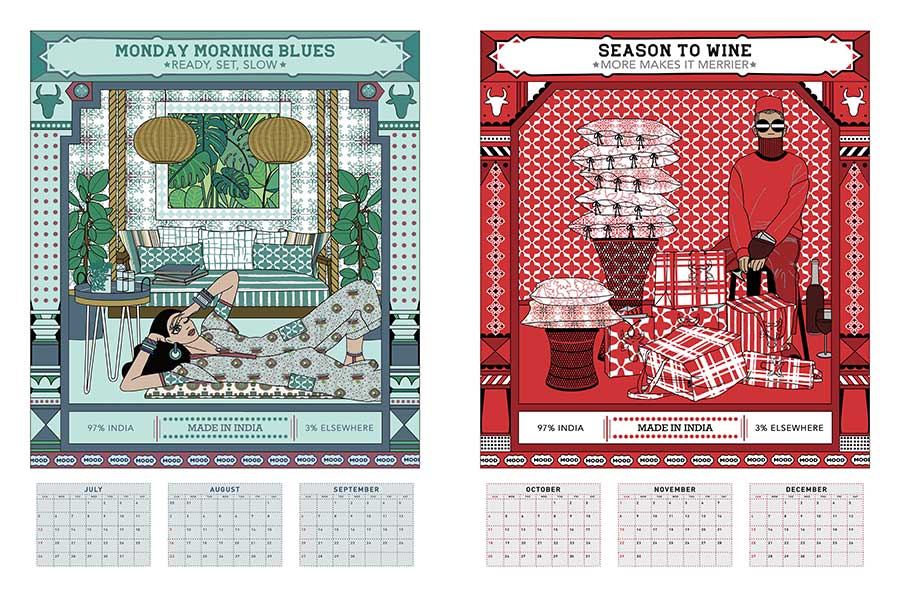 The No-Mad Calender 2020 , available for sale online HERE and at the No-Mad Fabric Shop in Mumbai. We ship worldwide !