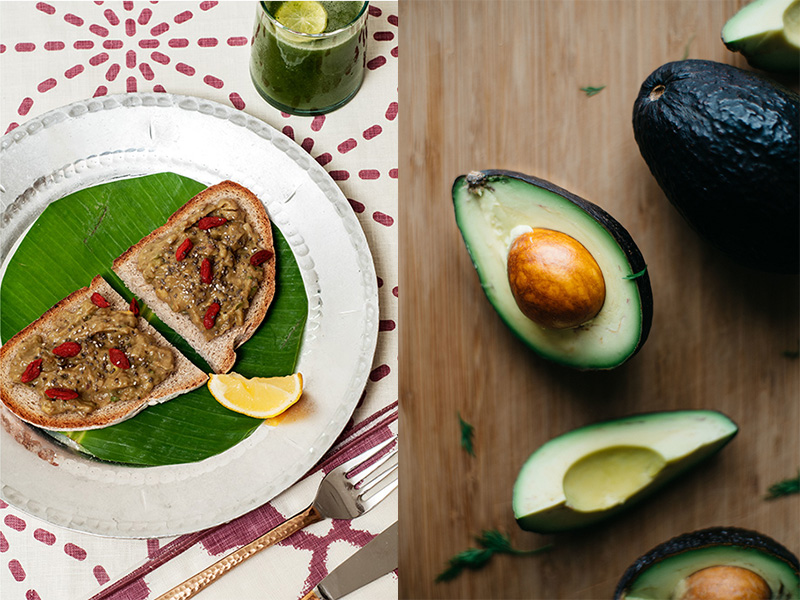 At No-Mad, we like our food to be fresh, natural and slow,  in harmony with nature.  We also take our breakfasts seriously. Besides the usual eggs, coffee and freshly squeezed juices, one of our most favorite indulgence is an avocado toast. Today we share our recipe with you.
INGREDIENTS (Serves 2)
1 ripe avocado
Juice of 1/2 lemon
1 tea spoon sea salt
4 slices whole-grain bread, toasted
1 table spoon Goji Berries
Extra-virgin olive oil, for drizzling
DIRECTIONS
1. Cut the avocado in half, remove pit, and scoop the flesh into a bowl.
2. Add the lemon juice and sea salt, to taste.
3. Mash the ingredients together with a fork, keeping the texture slightly chunky.
4. Spread half the mash onto each piece of toast and garnish with some goji berries and a drizzle of olive oil. Serve immediately.