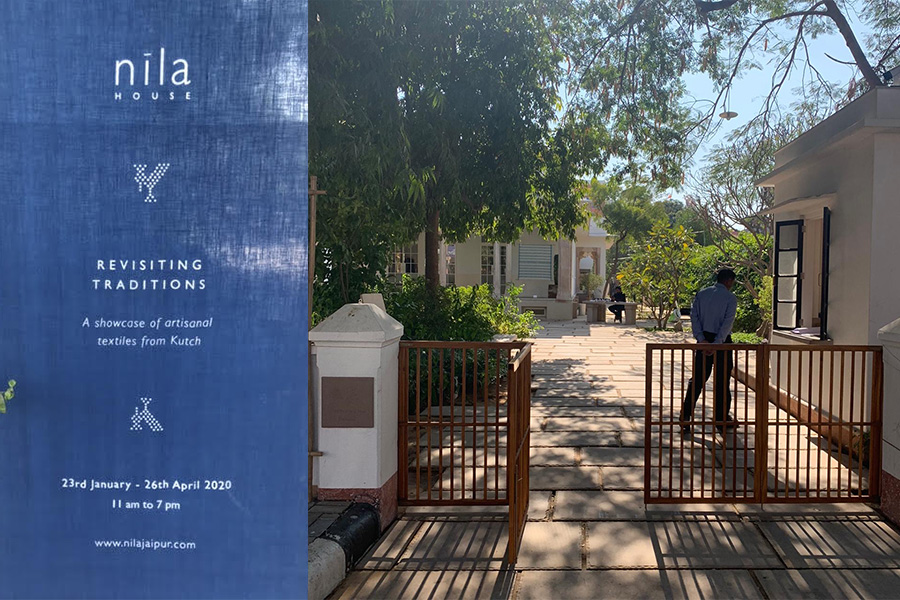 Founded by Carole Bamford in 2016, Nila stemmed from a love for India; a passion for textiles and craft and an environmental commitment to the belief that if we look after the land it will look after us, now and for generations to come.
Nila is a part of the Lady Bamford Foundation – a charitable (CSR) initiative of JCB – which supports creative development to conserve, promote and strengthen traditional artisanal communities in Rajasthan, with a particular focus on natural dyes and handloom textile.
Nila House encompasses a series of open studios, collection showrooms, an archive and research library, exhibition gallery, textiles vault and artists-in-residence rooms. The centre is housed in a striking bungalow dating back to the 1940s and modestly constructed around a central courtyard.
Once a family home, the property was in disrepair when it was first discovered. However, the traces of Jaipur's distinct early-20th century modernism as well as the simple elegance of the open plan layout held the potential for it to be the perfect setting for Nila's forward-thinking approach towards preserving tradition. The renovation project began in January 2018 and was overseen by Studio Mumbai founder Bijoy Jain, who is known for his award-winning designs that reflect a deep concern for craft, sustainability and community.
Over the course of 18 months the building was painstakingly restored using locally sourced natural materials such as lime plaster, local stone and marble, with landscaping that celebrates local flora and fauna. The result is a structure that is an environmentally sensitive homage to Jaipur's aesthetic heritage, with a contemporary spirit to inspire innovative thinking about the future of heritage conservation and sustainable design.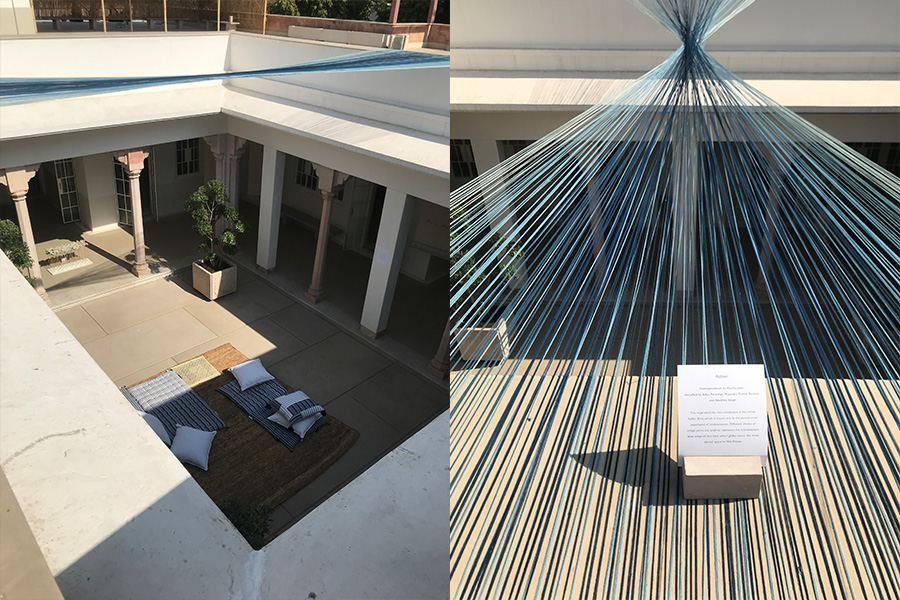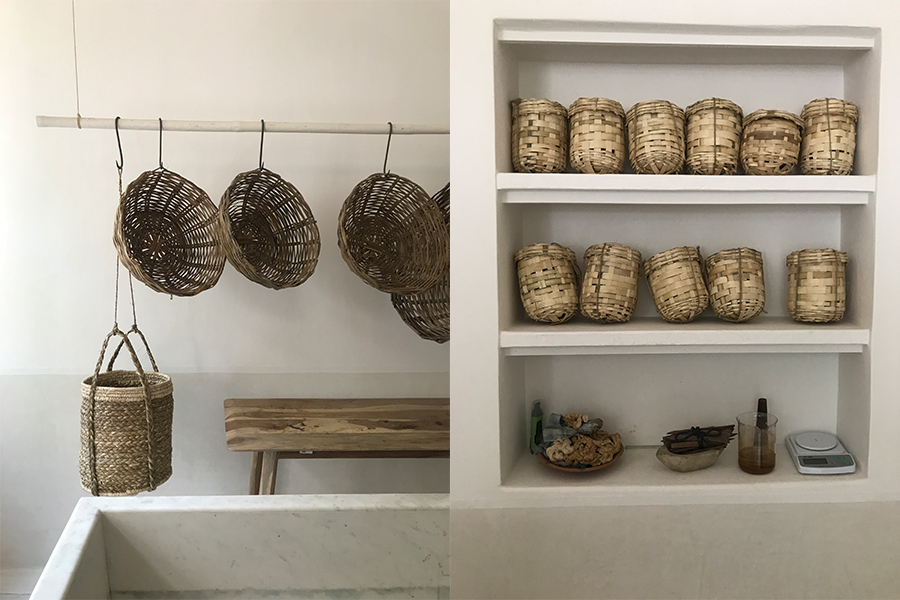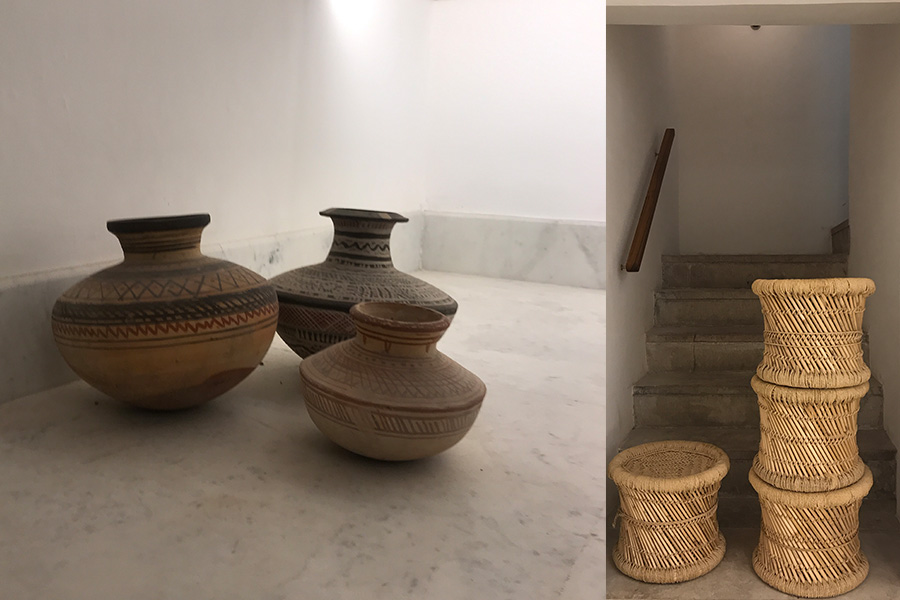 Text : The Nila House
Shop our handmade natural dyed Indigo Collection of cushion covers, table linen and more HERE.