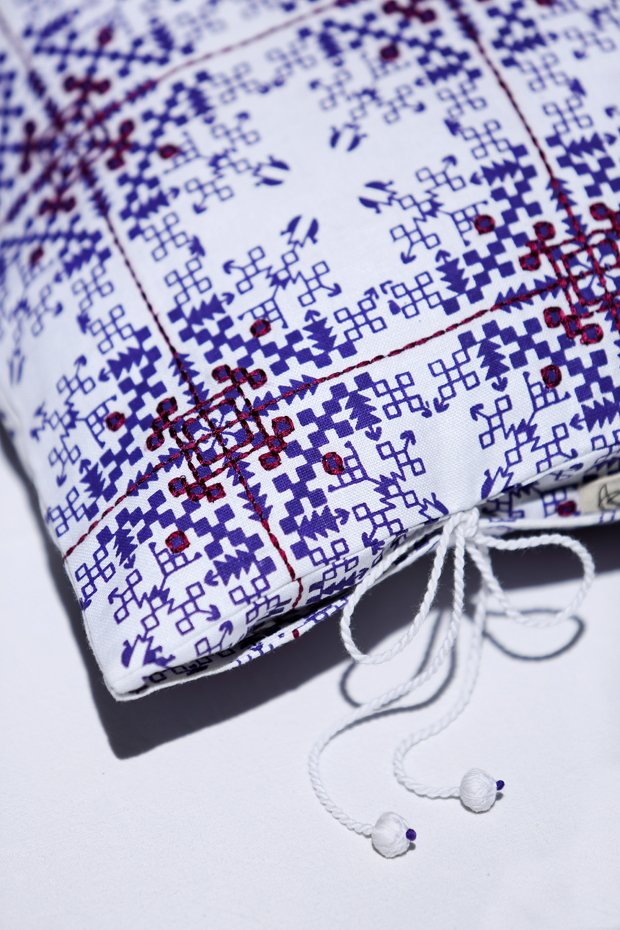 When No-Mad goes westward in search of finesse and know-how, the brand is inspired by Fez embroidery. A fully reinterpreted craft.
It fascinates because it is so accurate … handmade embroidery adorns the history of many cultures. Among these, there is one which has pushed art to the extreme: Morocco with its Fez embroidery. If this embroidery was born in the north of the country, it is now widespread all over the country. With the fingers of the women are created embroidered patterns which appear and look the same on the front side and the back side of the fabric. Some could see a star in these patterns, protective « maybe » for young women who decorated their bridal outfits with these motifs.
From cotton thread or vegetable silk, the Fez hand embroidery is still and always valued even if now a lot of the work is done mostly by machine. A precious craft, which has dazzled No-Mad so much that the brand has enjoyed forging a link between India and Morocco. From this embroidery, a true incarnation of 3% No-Mad inspiration from elsewhere, a totally different product is born. If the pattern is still intact, the technique used is different. No-Mad has chosen to screen print on linen before embroidering the design, sometimes by machine, sometimes by hand. Fabrics with adorned finesse see the light of day, merging ideas from here and there to fit almost naturally into Indian culture.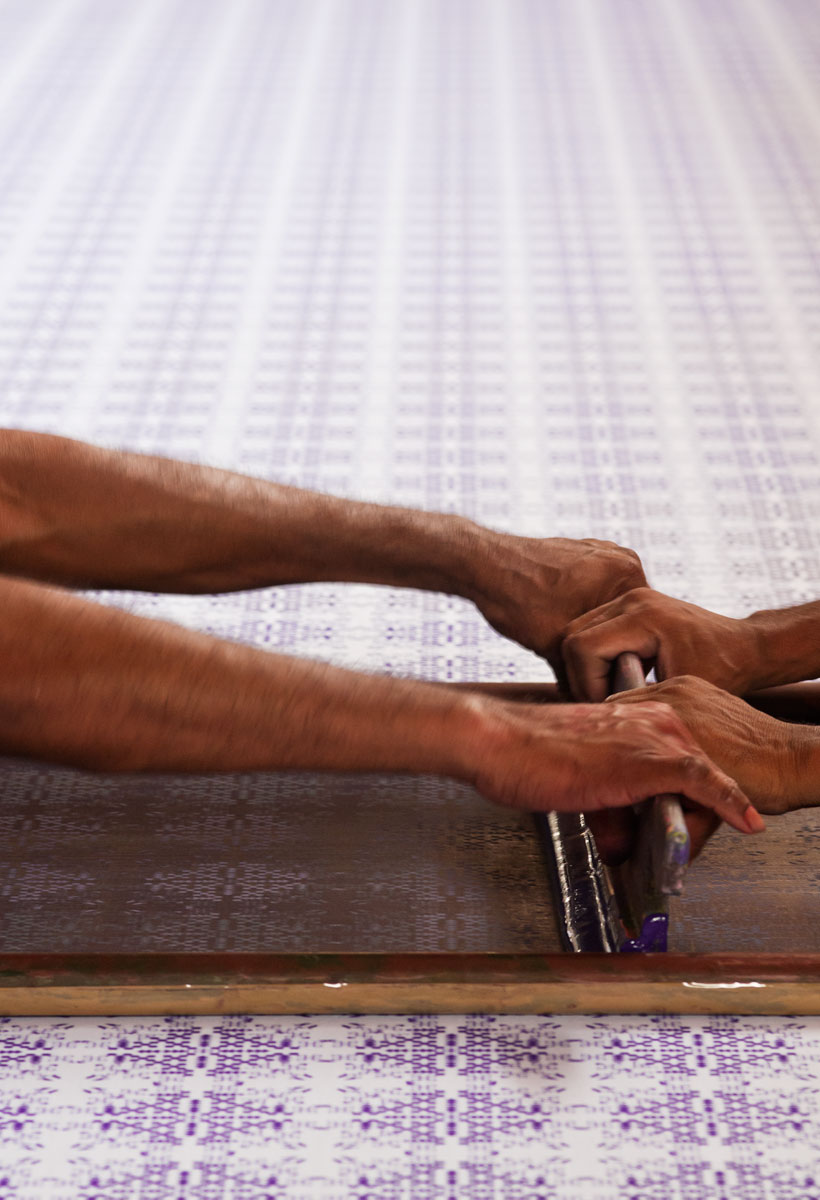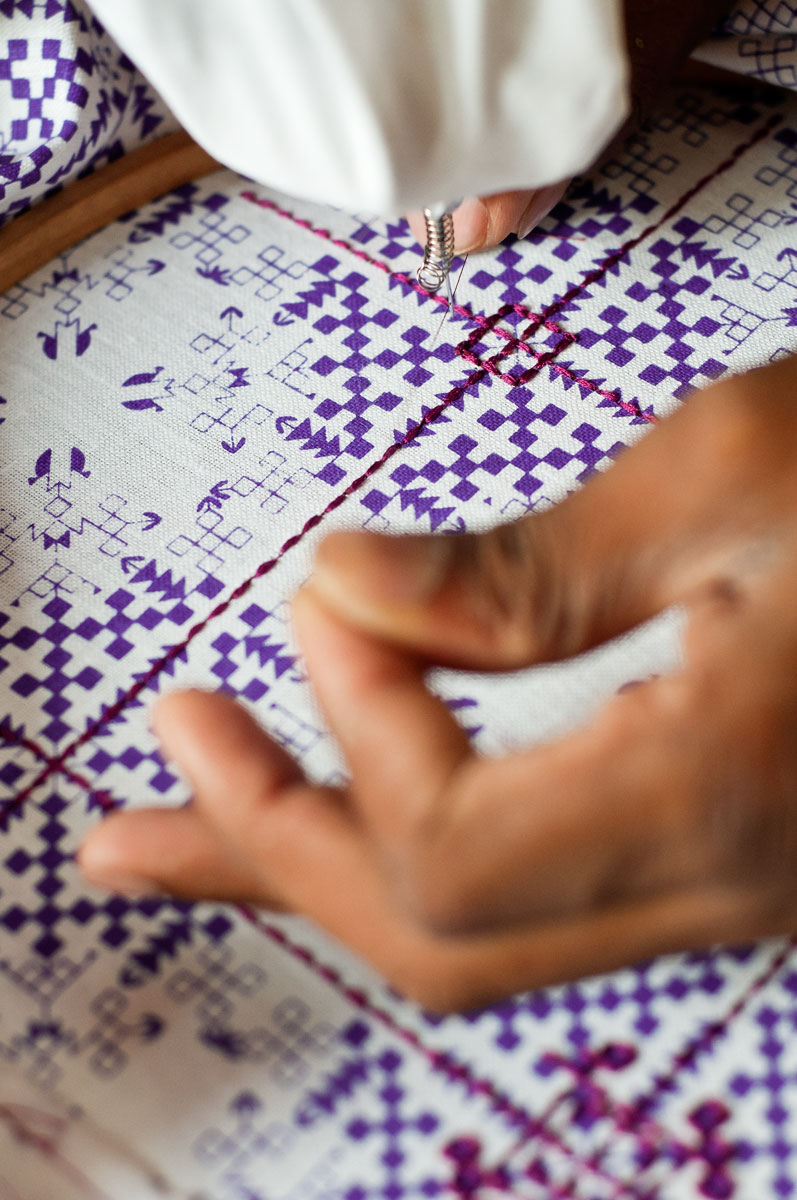 Discover Backstage, a section on our Journal devoted to Behind the Scenes activity in the No-Mad Workshop on our Journal HERE