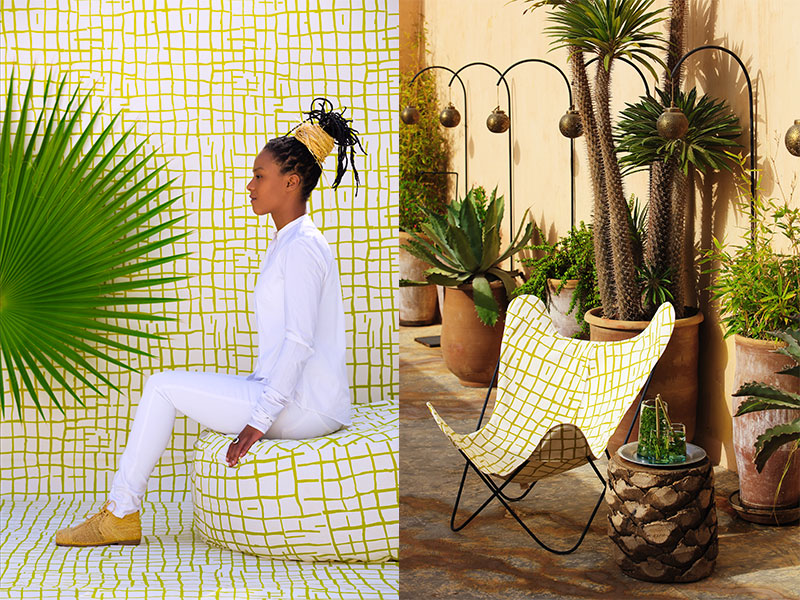 No-Mad is inspired by Moroccan life and culture. The souks, we walk them so often… also, inevitably, we are inspired by this universe. The details, the colors, the smells, the carpets. Overlooked, Moroccan-inspired carpets are now found everywhere. Their black and white geometric Berber version is copied in India and China to be broadcast by major brands. In Morocco, the carpet tradition is everywhere and varies according to the region.
Each piece is a picture, representative of the codes and traditions of a tribe, a community. Perhaps the most fascinating is the carpets 'Azilal'. Each carpet is akin to an abstract, modern work. Incredible for a century-old art born in the Moroccan mountains. This art of the Moroccan carpet made us want to transcribe certain textile graphics. Our designer Valerie Barkowski developed this idea. At first without a definite goal, simply animated by the pleasure of doing the exercise, to let go of her imagination. Then came the day when a new collection had to be imagined for No-Mad. Naturally, she resumed her drawings. The collection PANKTI was born.
Initially available as table linen, the collection was launched at India Design ID 2017 at The Park No-Mad Cafe. Later the designs were extended to other colors like Olive, Grey and to more products like poufs, chairs and eventually Fabrics by the meter which are suitable for upholstery.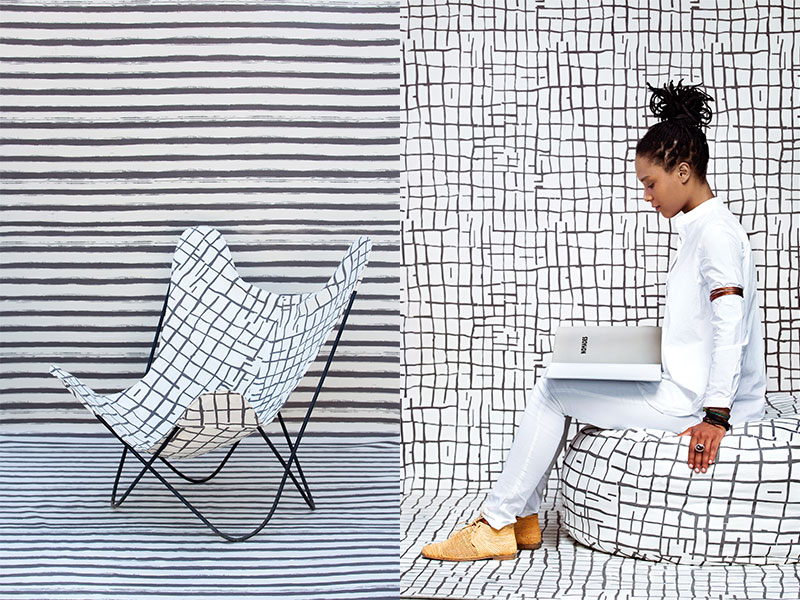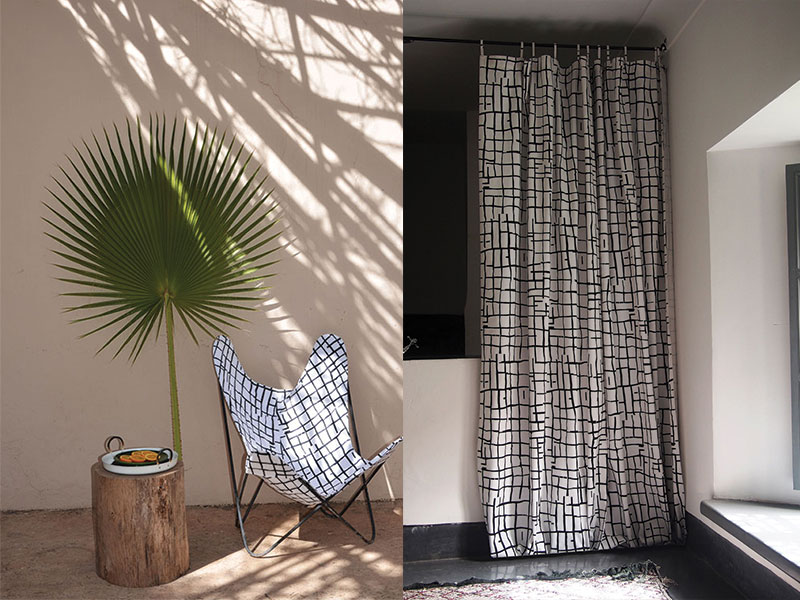 Shop the No-Mad PANKTI Collection here