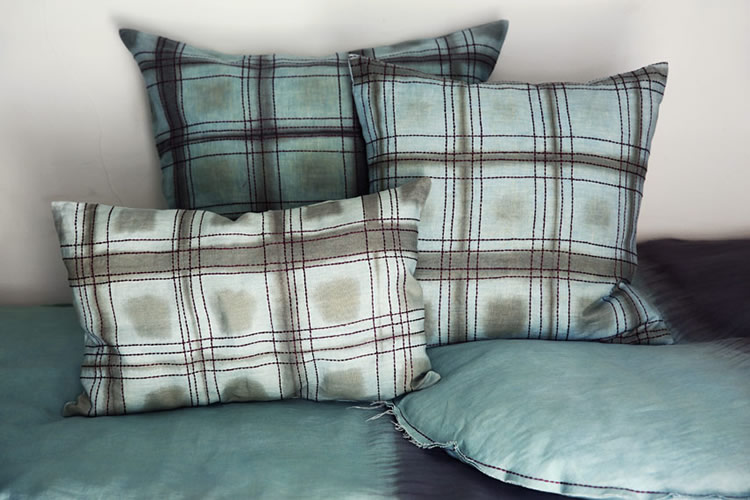 It is for the No-Mad 97% India brand that I imagined the cushion covers JAYA and as always, this has been the outcome of several "risks" which led me to design them.
First of all, the discovery of a vegetable dye workshop in Mumbai. Then the choice of the fabric – linen because it absorbs the dye well and magnifies colours. The desire to make an ethical 100 % natural product.
The print is randomly created in an artisanal manner. The fabric is folded and pinched in wooden clamps, depending on the motifs desired, before it is dipped in the dye. For No-Mad it is squares.
A manner of continuing the work that began in 2008 with tie and dye. Looking for excellence in the know-how, pushing limits, always a little further.
Finally, a simple product « less is more » but sophisticated because after the vegetal dye process by hand, the motifs are highlighted by embroidered rice stitches.
This special series was launched for the Salon Vivre Cote Sud in Aix-en-Provence, France.
Valérie Barkowski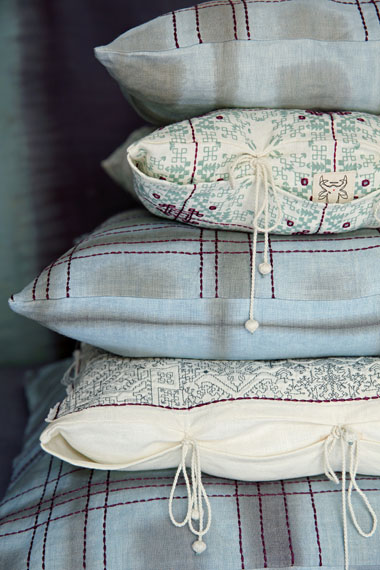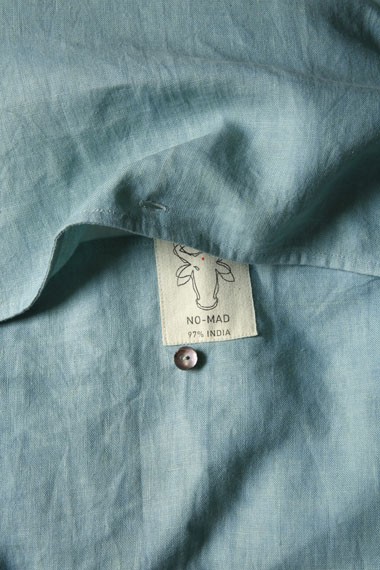 No-Mad JAYA Series launches at Salon Vivre Cote Sud from 5th to 8th June 2015 at Parc Jourdan, Aix-En-Provence, France.