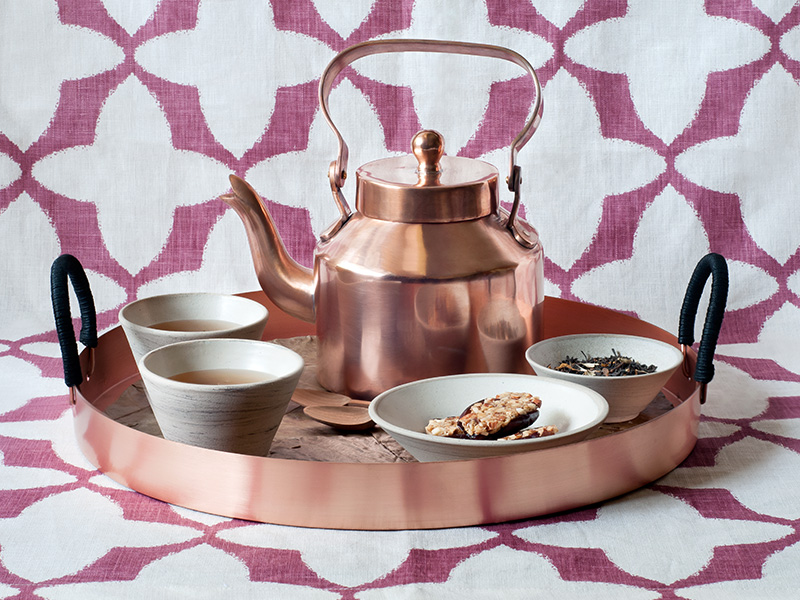 No-Mad is a brand whose heart beats for India, its feet firmly rooted in this land and a glance that delves into  elements of daily Indian life. Amongst those, it has set its eyes on the "Chai Wallahs" or tea vendors who serve "masala chai" or "cutting chai" to a passerby in the street. No-Mad is inspired by the "chai wallah" and  his ritual of long pouring the sweet milky tea from his kettle in glasses or terracotta Kulhars. It has taken charge of this tradition and reinvented it in style with its SAHAJ PYAALA  and LOHITA TEA POT. To complete the Indian tea experience, we invited Three Clive Road, a luxury tea brand from Delhi, to share the recipe for their "Madurai Masala Blend" with us. Indulge yourself this monsoon with some hot "masala chai".
Ingredients (Serves 2)
1 tea spoon Madurai Masala Blend
Milk (optional)
Brown sugar to taste
Instructions
Add 1 teaspoon to water for 2 cups of tea
Add milk and bring to a boil
Add honey or brown sugar to taste
We recommend pairing the Masala tea with delicate butter cookies or almond stuffed dates.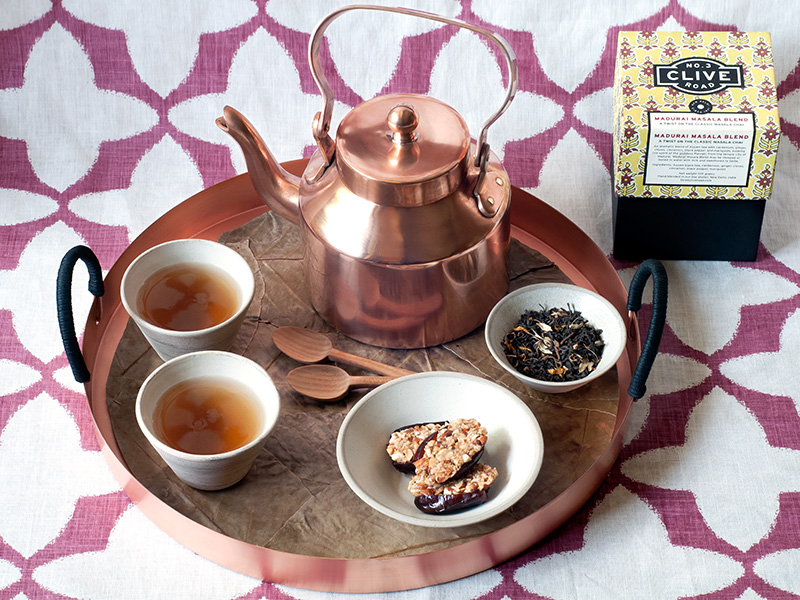 Know more about Three Clive Road here.