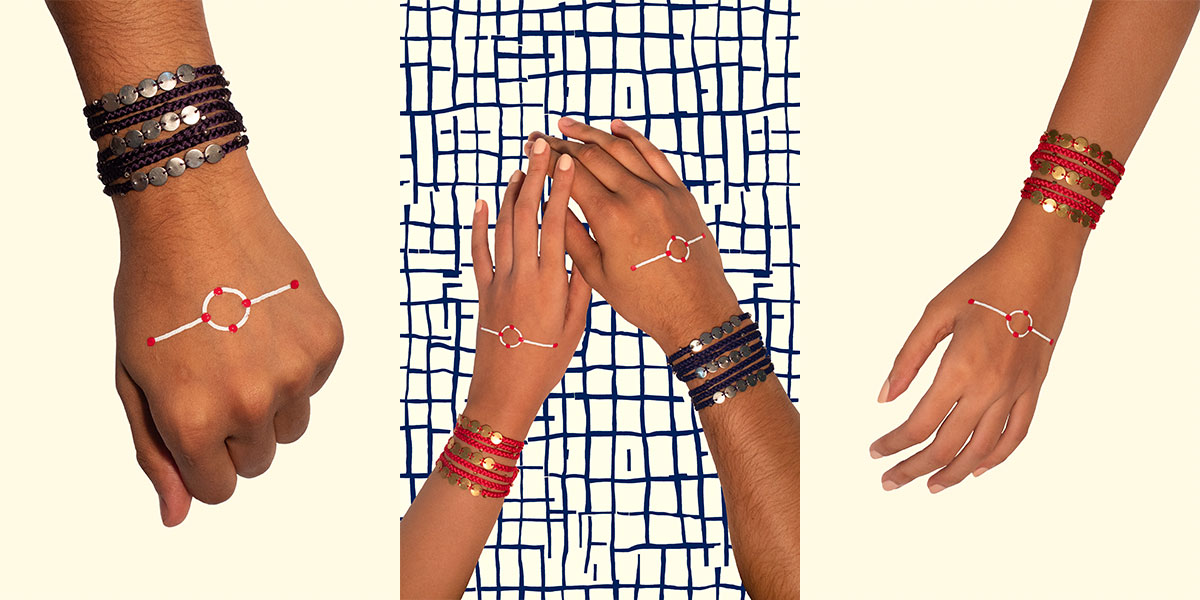 Threads of LOVE
There is love which is hidden, love which is whispered, and love which is declared wholeheartedly. All love, whether it is for beauty or for a soul deserves to be cherished and the bracelet becomes a symbol of this affection and how lucky one is to find it. At its core it is a feeling of balance, home, and journeying through life together, even if not in a linear way…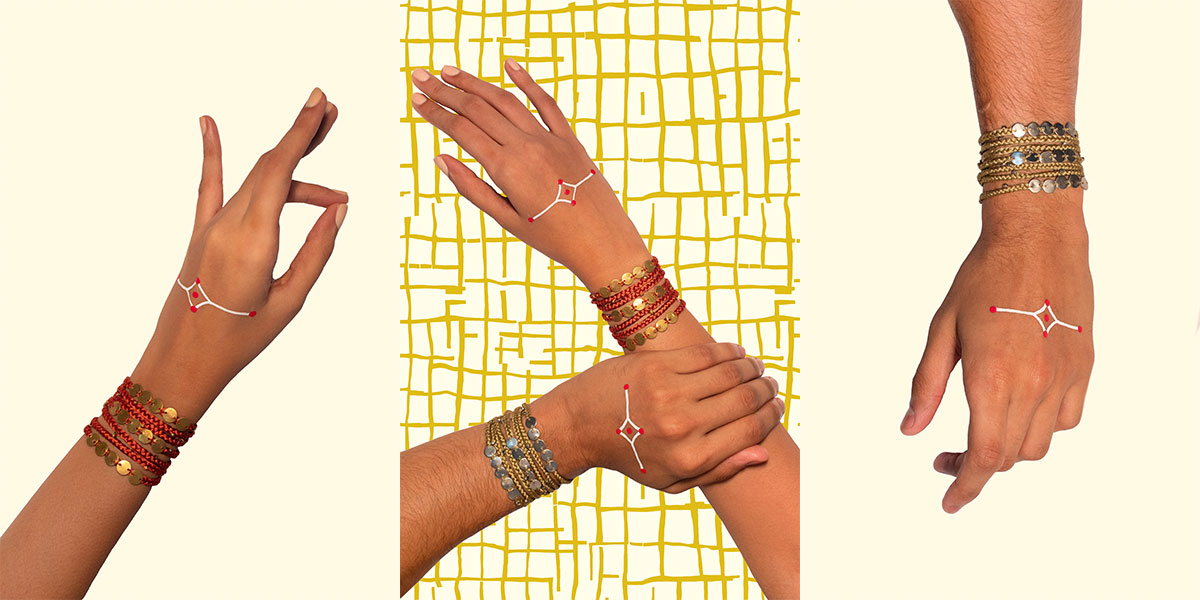 Threads of PROTECTION
Raksha Bandhan is traditionally, and historically a story of protection. Usually this day is dedicated to the love between brother and sister, where she ties a talisman or amulet which takes shape as a bracelet around his wrist, repeats a mantra to protect him, in return asks for his protection and receives gifts.  A promise of care that is not only held in this band but also in a watchful eye symbolizing protection that transcends physical manifestations…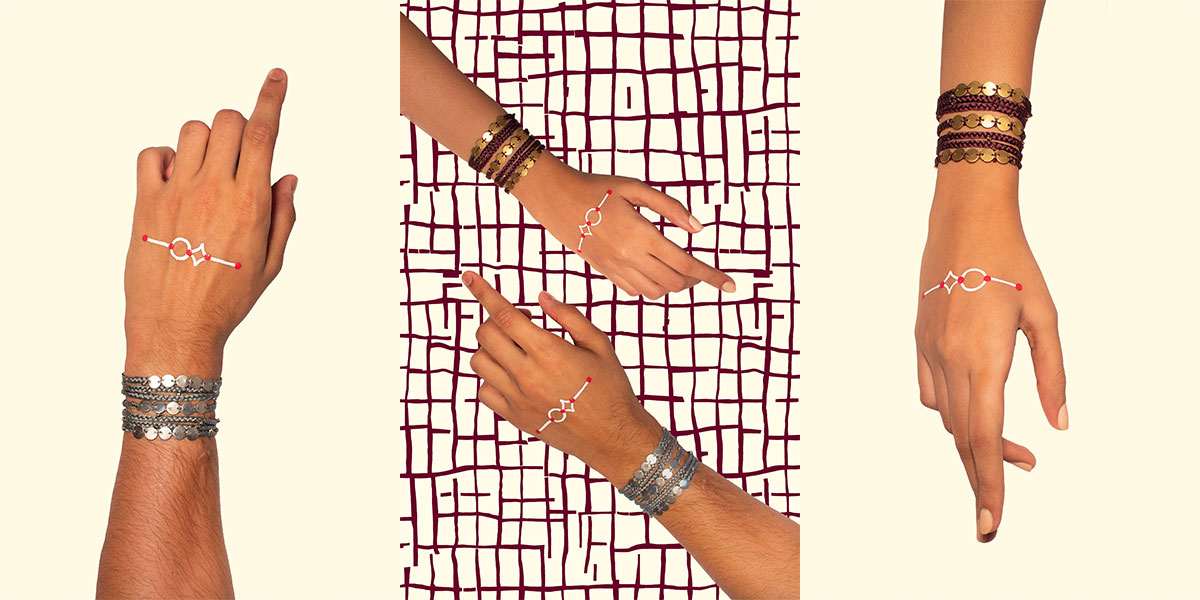 Threads of FRIENDSHIP
Today, fraternal ties are no longer the only ones to be celebrated…this month of august we celebrate friendship too. This union between close friends, who share commonalities and interests, holds a very special kind of meaning because even though paths diverge and individual journeys take place, they are still held together with this bond of friendship.
Shop the No-Mad RAKHI BRACELETS online HERE or at the No-Mad Fabric Shop in Mumbai. For international orders, please mail us on info@no-mad.in for a shipping quote. If you are a retailer, interested in wholesale purchase, please feel free to contact us on info@no-mad.in.