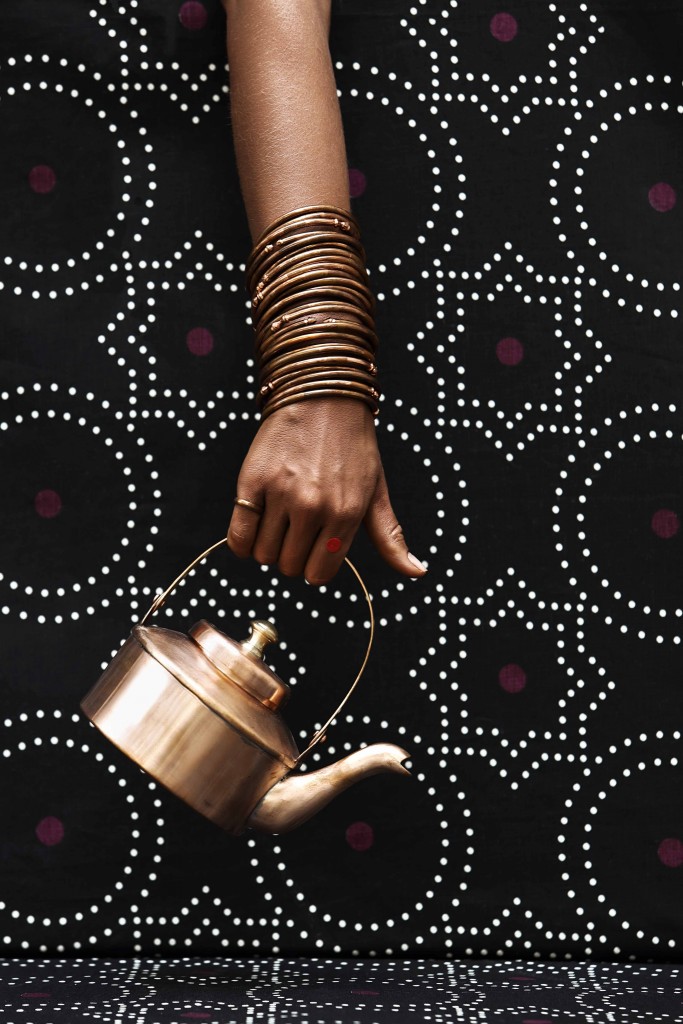 Put on burning coal or below a gas burner….the Indian kettle is everywhere. An everyday article traditionally made of aluminium, that we do not get to see any more. The No-Mad brand has set its eyes on this kettle which is so typical of Indian life punctuated by the consumption of tea.
A little nothing which sings, which purrs. A sound which warms one's heart and body. The Indian kettle. The kettle placed here or there by a 'chaiwalla' (tea vendor),used by him to make tea on the road or in the open. This kettle is emblematic of India, you see it in different environments, with the travelling 'chaiwalla' (tea vendor ) as in family kitchens. Generally made of aluminium, it is ordinary, common-place. Does one still pay attention to it?
No-Mad has set its eyes on it, on this object of daily life which goes almost unnoticed today. Its shape is the same, its details are the same but No-Mad has decided to divert its use a bit and make a tea-pot of it. A tea-pot of copper. Everything depends on usage and habits. Provided of course that one uses it with the awareness of the tradition it carries.