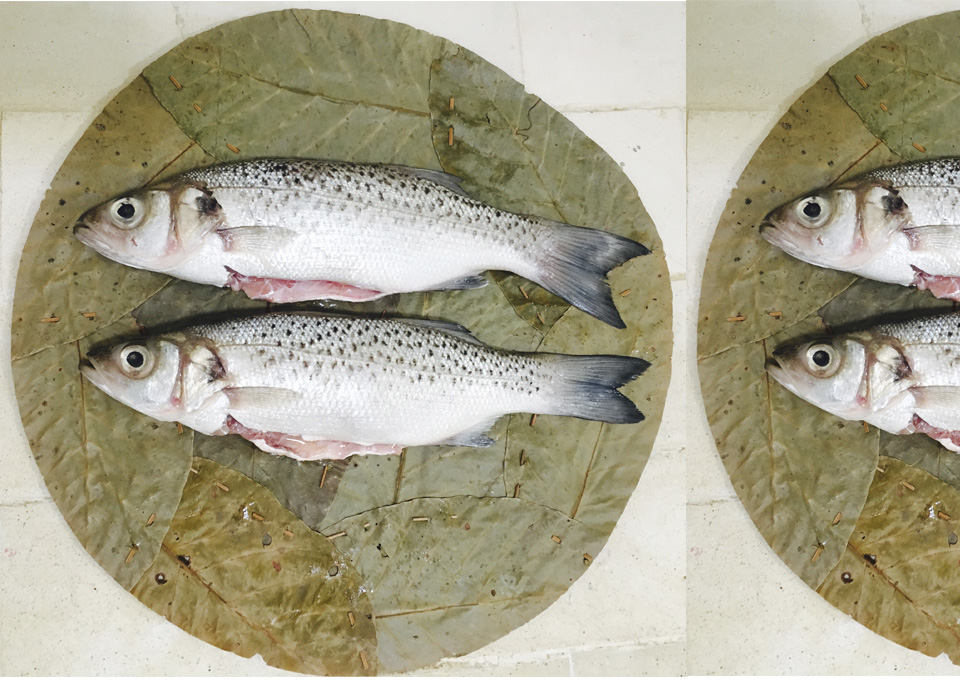 Designer. Stylist. Wanderer. Daydreamer. Gourmand……Our Creative Director Valerie Barkowski, dons many hats. One aspect that many do not know about her,  is her love for food. She loves to eat, to cook and to feed her friends and family. Her choice of food always gravitates towards fresh, organic and homemade, always in harmony with the season…..We recently had the opportunity to go into her  kitchen  in Marrakesh, where she shared with us her recipe for a Sea Salt crusted fish.
Ingredients(Serves 4)
Fish (This dish can be prepared with several fish, depending on what is found on the market. For this recipe I used sea bass)
Parsley, Coriander, Thyme, Laurel
Lemon
Pepper
Sea salt
Olive oil
Directions:
1. Heat oven to 200 ° C
2. Open and clean the fish, filling them as much as possible with all the herbs (parsley, coriander, thyme, laurel).
3. Fill a baking dish with a coat of about 1 cm of coarse salt. Place the fish stuffed with herbs and cover the whole with a layer of coarse salt, the fish must be completely covered.
4. Cook for 30 to 45 minutes, depending on the size of your fish. If it is a single big fish it will take 45 minutes, if they are small fish, 30 minutes are enough.
5. Once out of the oven, wait a few minutes before breaking the crust.
Personally I like to serve the fish in its crust and open it on the table, I like the raw side of the dish. Remove the skin, put a drizzle of olive oil and a little lemon. I accompany this dish with a side of seasonal vegetables, lightly cooked or grilled making it ideal for a healthy and light lunch.
Valerie Barkowski