Timeless places
They were almost 300 in the 50's. They are just a few today … Irani cafes desert the city of Bombay, well Mumbai now. They are, however, symbols of an era, a wave of Iranian immigration fleeing religious persecution at the end of the 19th century. The cosmopolitan city had welcomed those Iranians who quickly turned out to be outstanding traders. Grouped together as a family, they took possession of the corner shops (for this site predicted misfortune according to an Indian belief). They ignored superstitions and gave birth to European-style coffees: high ceilings, tiled floors, sober woodwork, Thonet chairs and Italian tables with marble tops. A very 1900's interior, out of time, unchanged until today.
A few things that have come to define Irani cafés are the marble-top tables, red-checked table cloth, bent wood chairs of Polish/German design, biscuits in glass jars, signboards with instructions and the inimitable Irani at the cash counter. Some call them 'eccentric', others 'loud', and some 'friendly', but always passionate and proud. Proud of their lineage, culture, food and cafés; and passionate enough to turn teary-eyed at the mention of their ancestors' struggle and the future of the café s'.
Tradition fades
Formerly, the establishments recovered from father to son. Today, young people no longer seem to want this life. And then, the big builders invaded these prime commercial sites of choice, at high prices. A sufficient criterion for the vanishing of a real tradition in order to erase the cultures which once,  intermingled and enriched.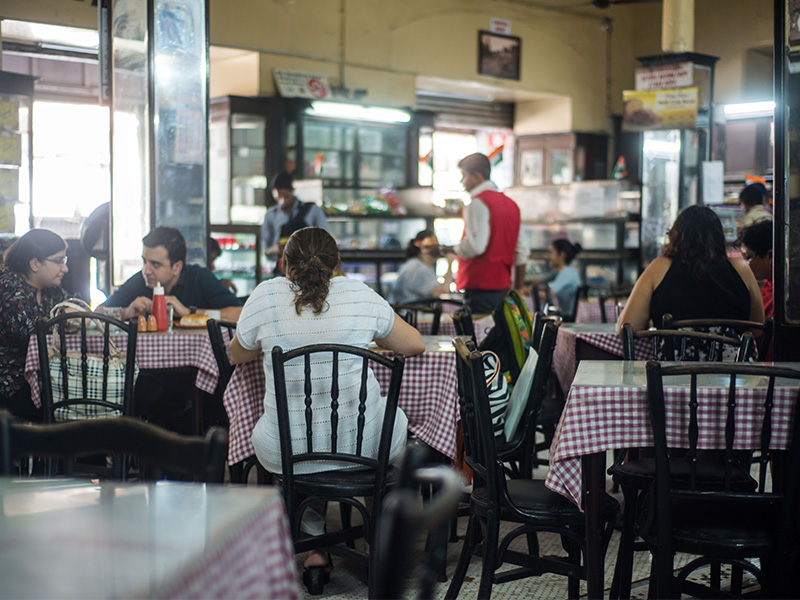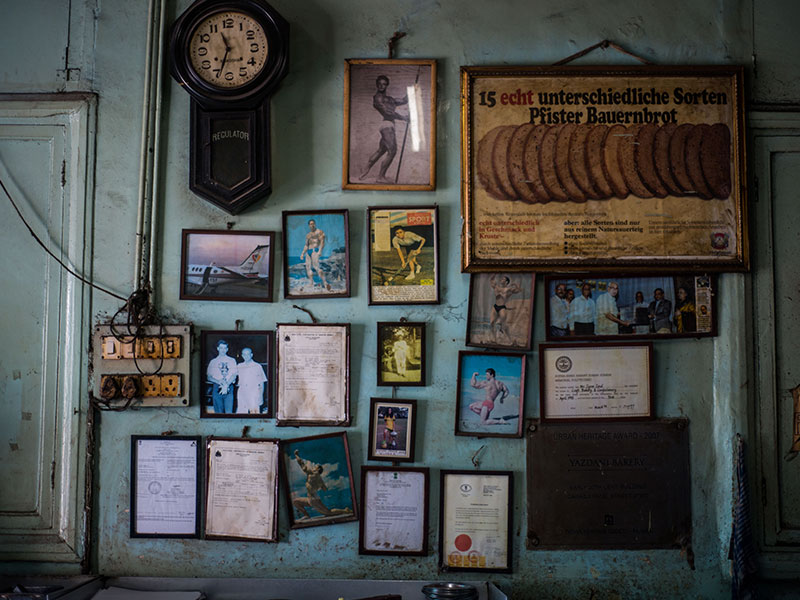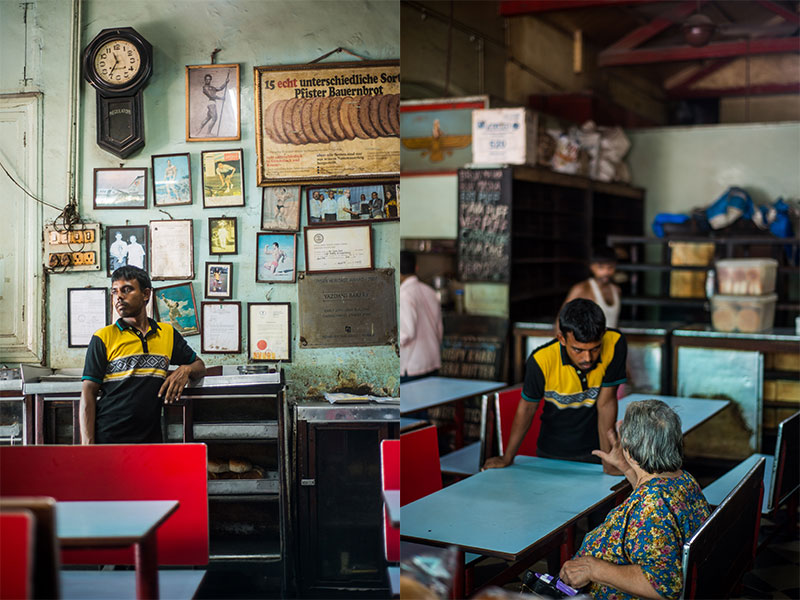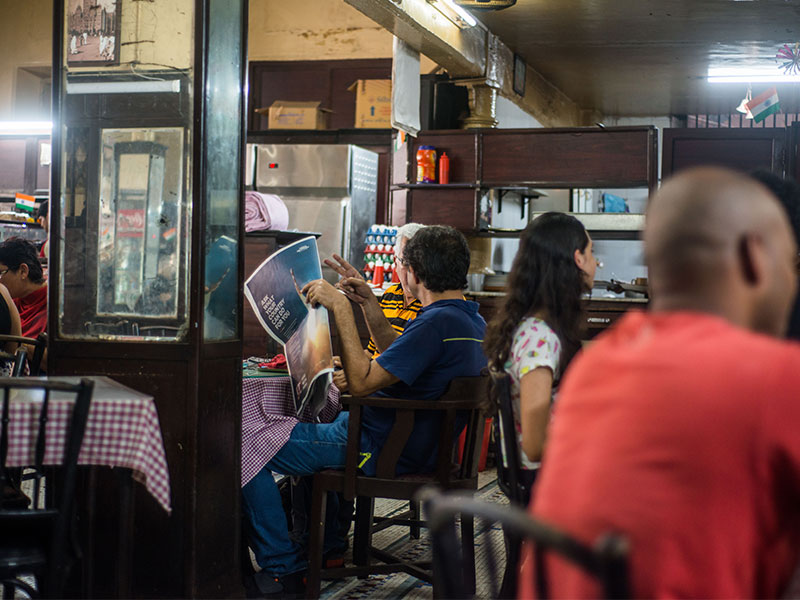 Photos : Anurag Banerjee
Discover more such Hidden gems across Mumbai on our Journal HERE