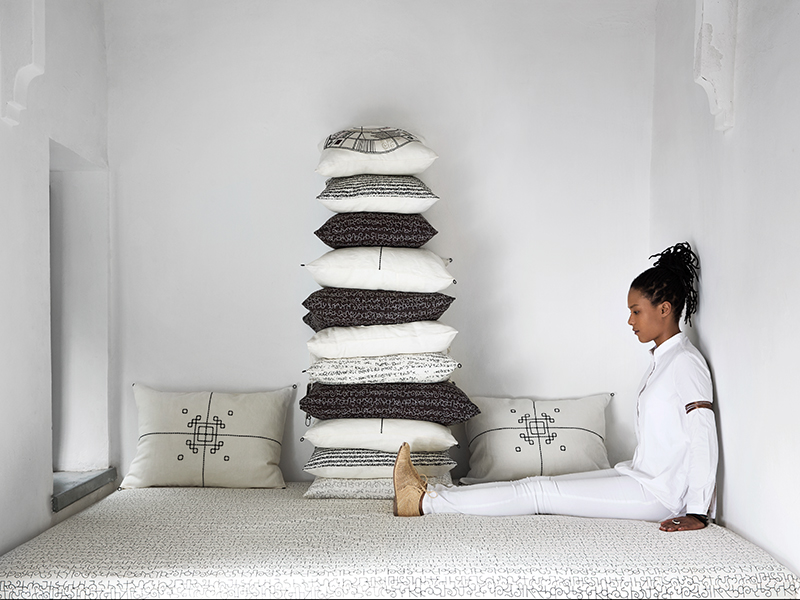 Designed by Valerie Barkowski, the No-Mad Collection 2017 is an amalgamation of her travel inspirations form here and elsehwere. In her own words, she talks about the various inspirations for the new collection. "I travel, my mind travels. Always. I discover constantly, I let myself touch, I imbibe cultures, habits, gestures sometimes obsolete that some do not see any more. For this new collection of No-Mad, I continued my journey that leads me here and elsewhere".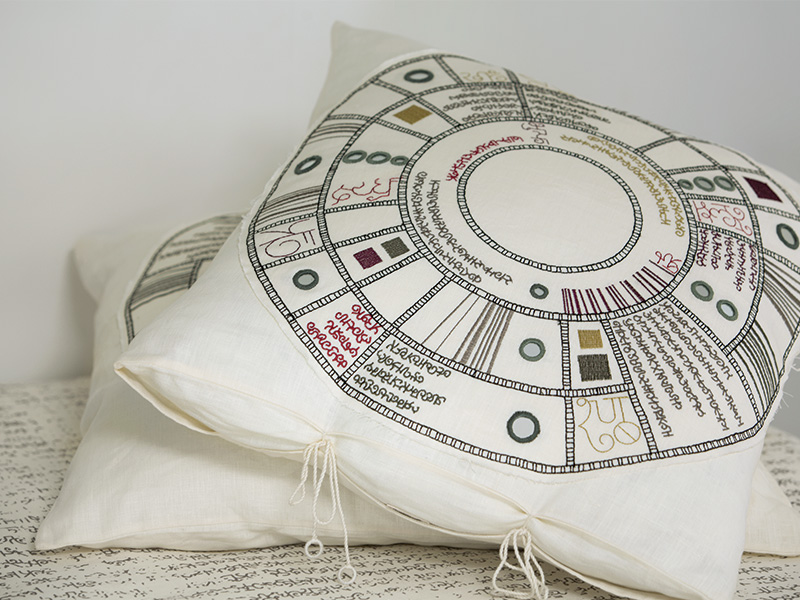 Indian roots
No-Mad draws on the Indian tradition, is anchored in its daily life. For this new collection, I deepened my knowledge of the exciting Jain cosmography, the world maps, and symbols of a spiritual cosmology. Maps that are reflected in the embroidered mirrors, ancestral tradition of the region of Gujarat.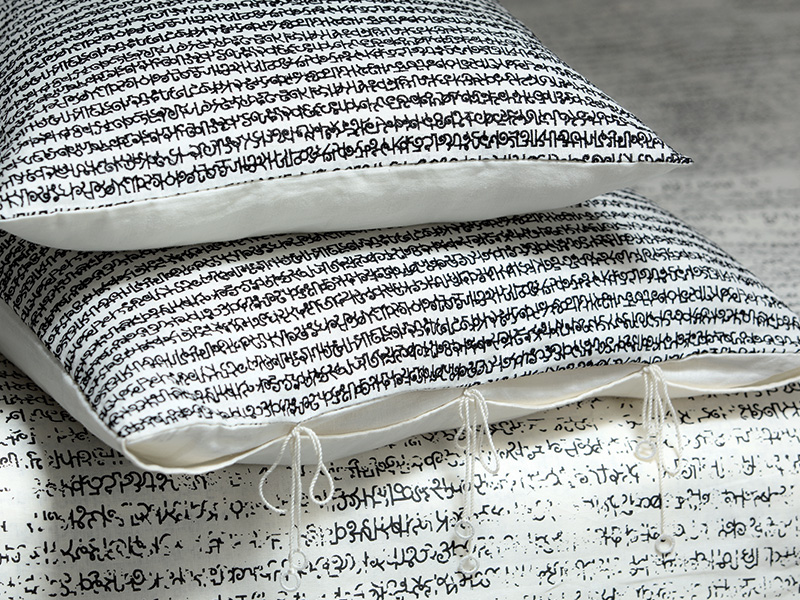 The timelessness of the tattoo
The tattoo has always fascinated me. A Berber woman from Morocco can present the same tattoo style as an Indian woman living in the mountains of the East of the country. Traditional symbols that reply from region of the world to regions of the world, which are universalized without their knowledge. The tattoo is everywhere, always. It has a positive or negative connotation, rewarding or humiliating. It is worked by artists like Wim Delvoye who tattoos pigs to denounce the consumer society. I had already wanted to work with the tattoo previously without the realisation that satisfied me…It is for No-Mad that this inspiration comes to life.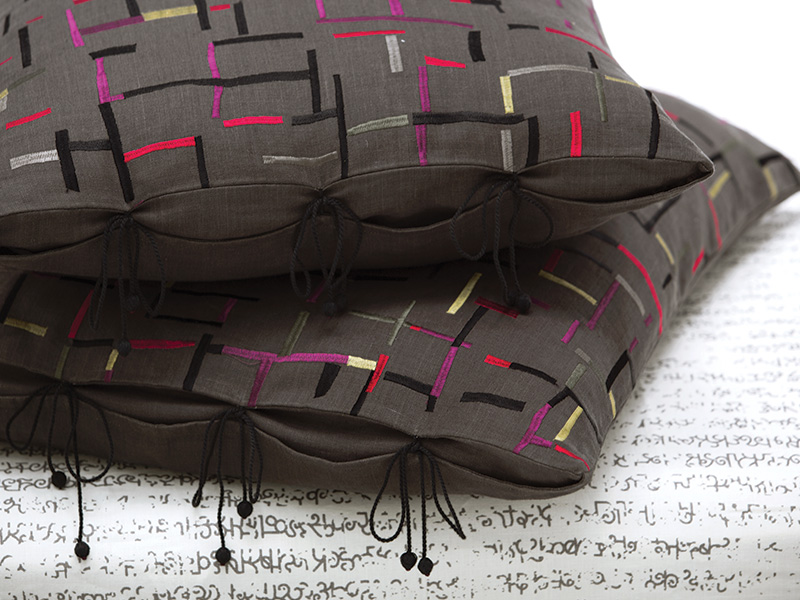 Moroccan carpets
Overlooked, Moroccan-inspired carpets are now found everywhere. Their black and white geometric Berber version is copied in India and China to be broadcast by major brands. In Morocco, the carpet tradition is everywhere and varies according to the region. I see hundreds of carpets every day in the souks. Each piece is a picture, representative of the codes and traditions of a tribe, a community. Perhaps the most fascinating is the carpets 'Azilal'. Each carpet is akin to an abstract, modern work. Incredible for a century-old art born in the Moroccan mountains.
No-Mad New collection
All these inspirations come together and create a new textile collection for No-Mad, available in table linen, fabrics by the meter, cushions, bedspreads, butterfly chairs, poufs. The whole mixes and assembles within this collection or previous ones. I like products that co-exist, which are born to last.
Valerie Barkowski
Discover our LOOK BOOK for the New Monochrome Collection HERE