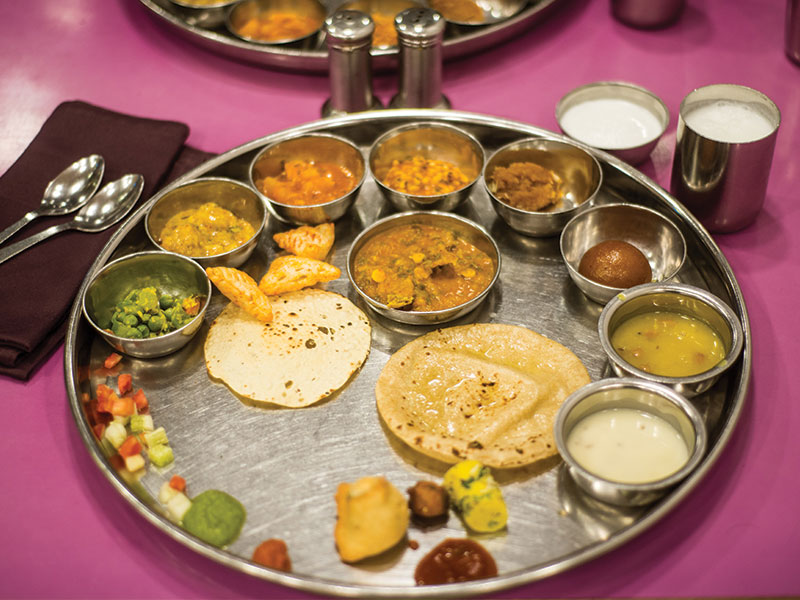 The Indian Thali experience is truly unique,  unlike any other. The idea behind a Thali is to offer  6 different flavors of sweet, salty , bitter, sour, astringent and spicy on one single plate. An Indian Thali meal offers a perfect balance of all these 6 flavors.
There are habits that do not matter much, like the order in which we eat. Only frequency changes. The appetizer can be enjoyed sometimes. The entree  from time to time. Then the main course, always. And dessert, often. The chain rarely changes. Yet, just go to India and taste a thali, this 'all in one' dish that serves the starter, main course and dessert simultaneously. It is up to us to compose the flavors as our taste buds wish, as our hand manages to combine different foods.
A thali ? Rather thalis. Depending on the restaurant or the region, the thali consists of delicacies native to that region. Typical dishes include rice, dal, vegetables, roti, papad, curd, small amounts of chutney or pickle, and a sweet dish, usually milky to top it off. Dishes served in a Thali vary from region to region in South Asia and are usually served in small bowls, called katori. These 'katoris' are placed along the edge of the round tray – the actual thali :  sometimes a steel tray or a copper tray with multiple compartments is used. In South India, the thali takes shape in the form of a banana leaf.
At No-Mad, we like this way of eating horizontally, going from one flavor to another, having an 'all in one'. This culinary tradition inspired us  to create a THALI tray.  A Thali signed No-Mad to embellish Indian dishes that one wishes or to interpret in one's own way.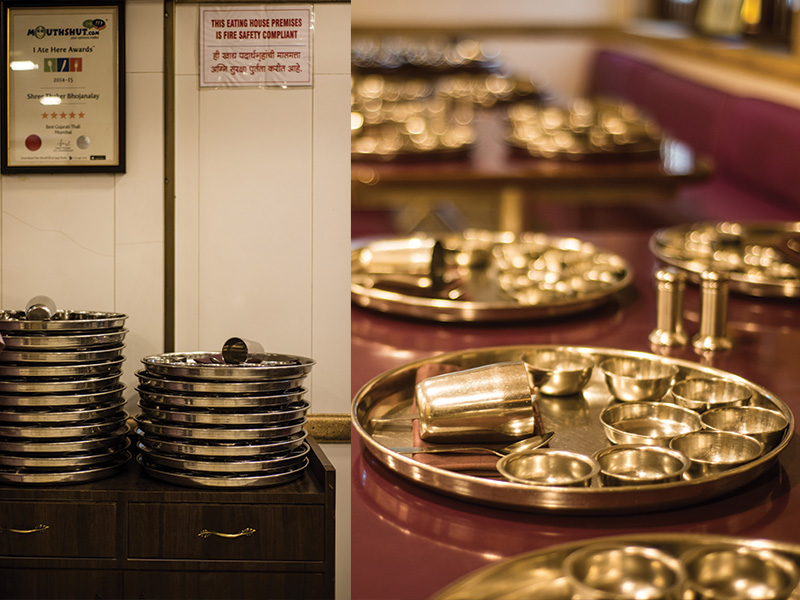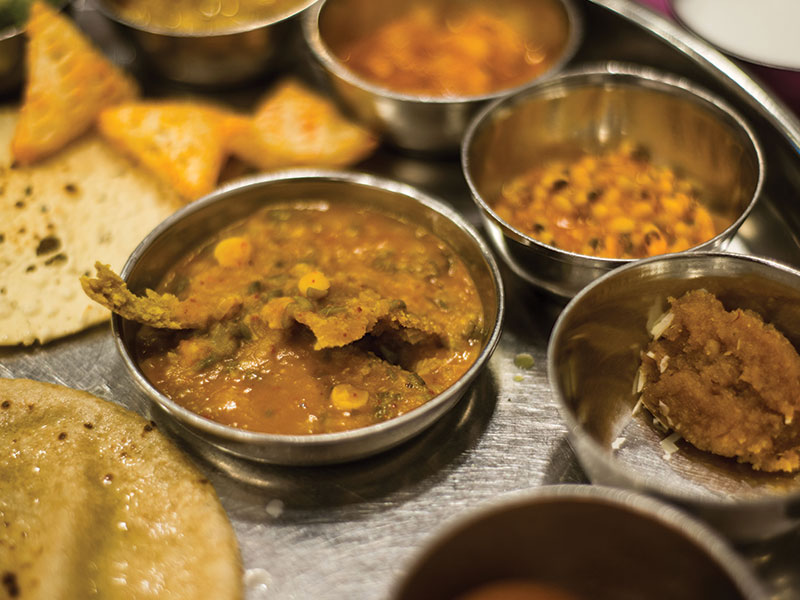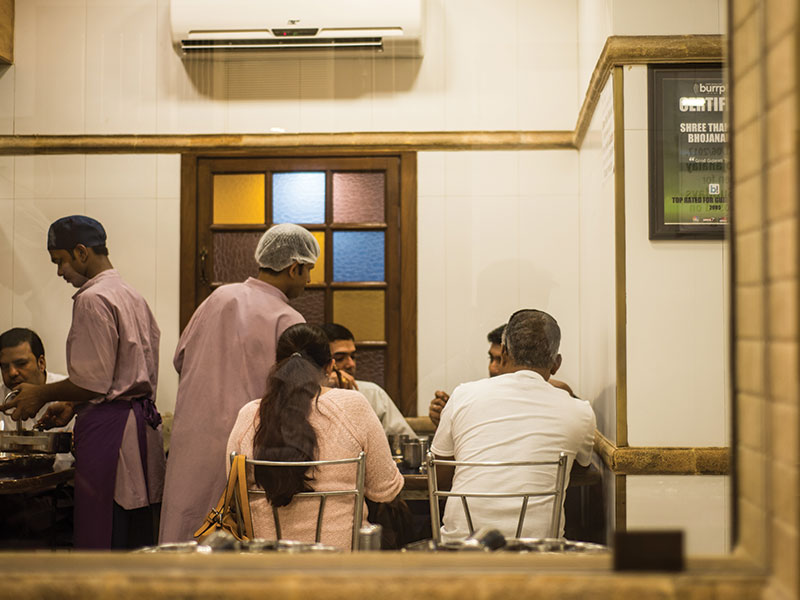 Photos: Anurag Banerjee