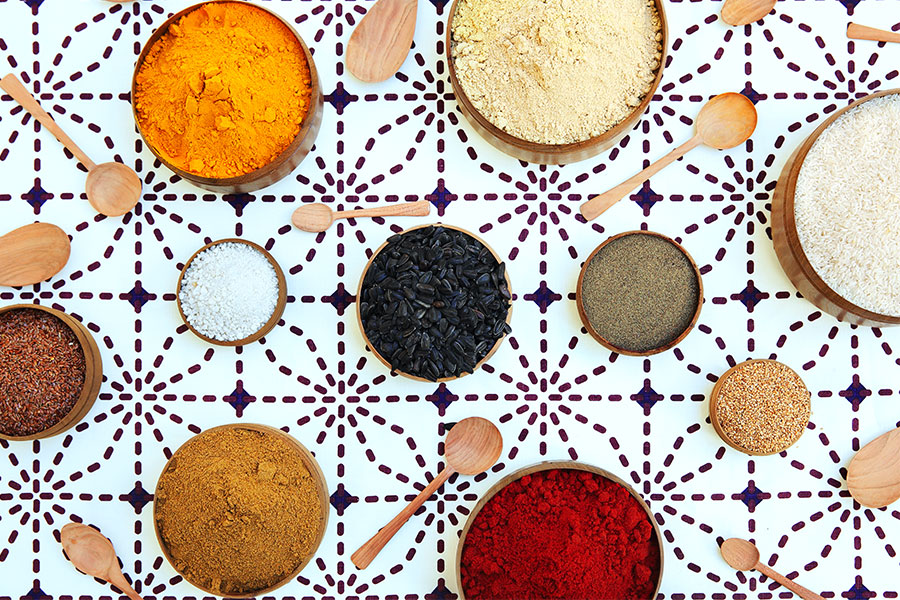 We inherit recipes with at least four spices in the list of ingredients. We habitually ask for extra salt or chilli or pepper whenever we eat outside. We EVEN stop to inhale the familiar smell of spices cooking behind a stranger's door. For Indians, spices are an intrinsic part of our cooking and without them everyday life, or our chai, would be half the sensory experience that it is now !
For centuries, voyagers have journeyed to India in pursuit of the scents, colors, and flavours that our treasure of spices bring into food. Across the length and breadth of India, a multitude of cuisines and ancient cooking techniques exist, all of which are usually different in the way that they incorporate the local spices of that region. One can find variations in just the kinds of chilli used in different parts !
The No-Mad philosophy is about revisiting simplicity and never forgetting the authentic. We find this authenticity in the Indian kitchen, and more specifically in the aluminium spice boxes, which are full of the bold colors, heady aromas, and rich flavors of India and its spices.
Explore a pictorial journey across India and discover its rich traditions, culture and lifestyle on our Pinterest page HERE