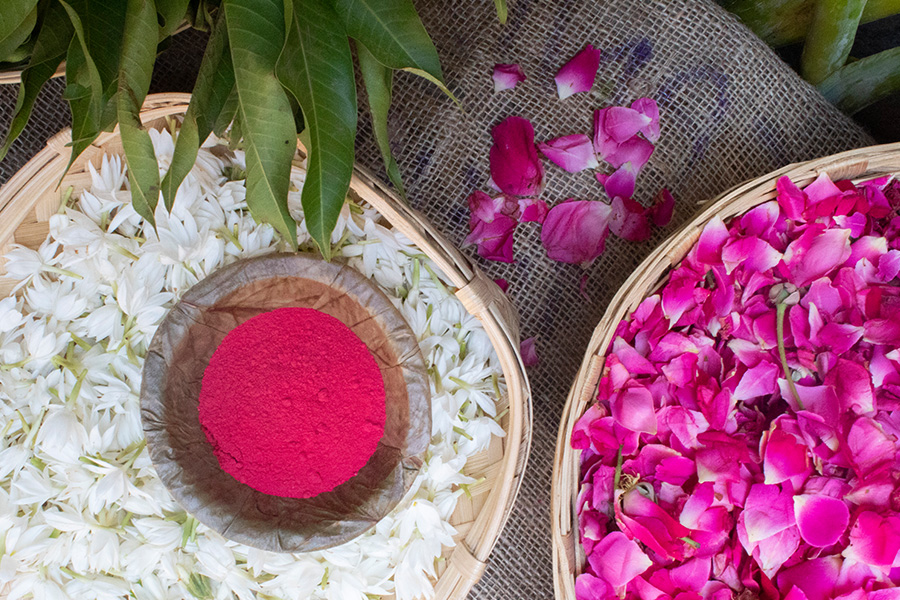 As the days get longer (and lazier) we look forward to festive and summery Holi celebrations…
This year we celebrate a "gulaabi" Holi in our signature S L O W No-Mad way…fresh rose petals from the bazaar, organic 'gulal' for color, homemade 'gujiya' and a very cooling 'gulkand' lassi. For those who spent summers dipping their fingers in jars of this sweet rose jam, this will bring those memories back…
A very Fragrant, Safe and Indulgent Holi to all !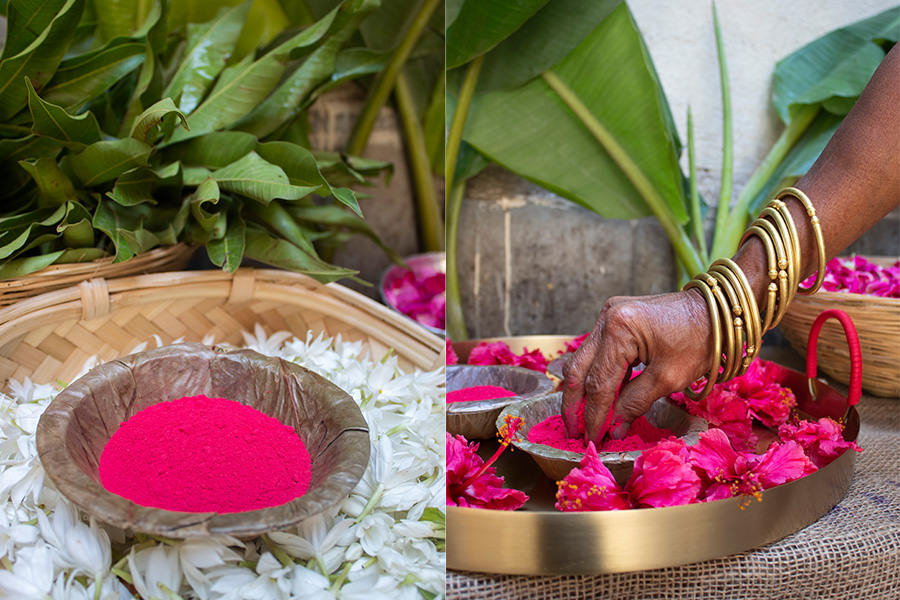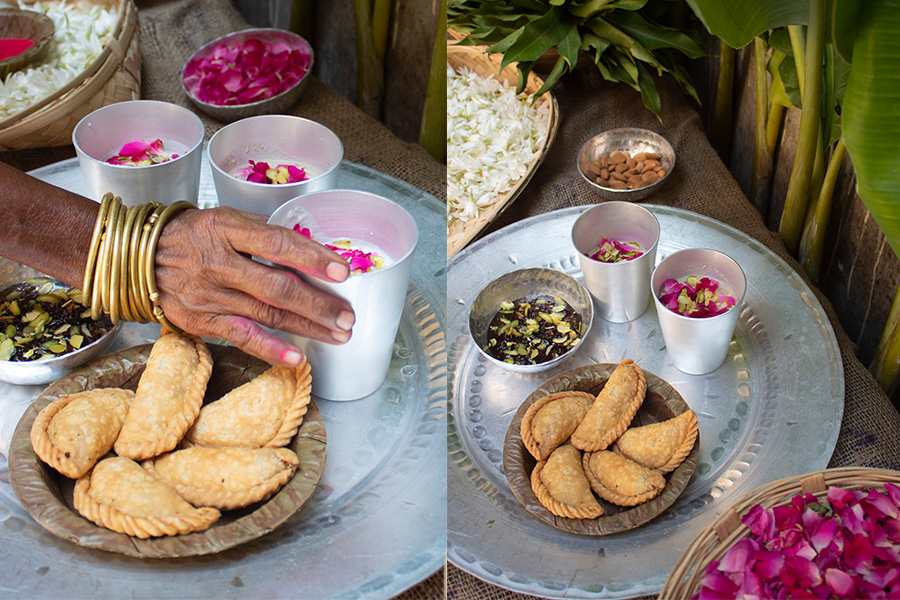 Gulkand Lassi
Ingredients:
1 cup, Chilled Fresh Greek Yogurt
1/2 cup, Cold Water
1 tbsp, Gulkand (ours is sweetened with jaggery)
Fresh Rose Petals and crushed pistachios to garnish
Recipe:
Blend ingredients until smooth and frothy !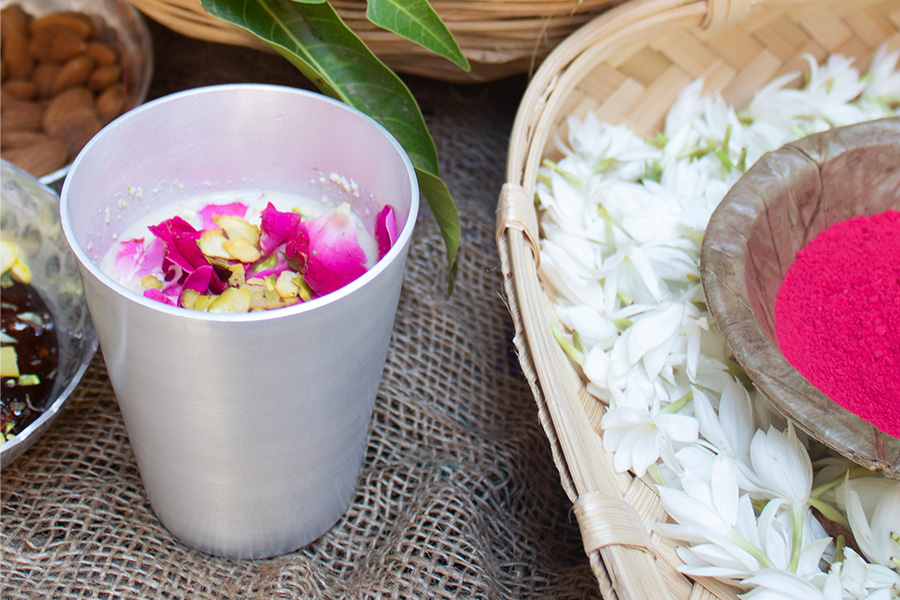 This Holi, entertain your guests in style with Table Top products inspired by the Indian Bazaar. Shop our TABLE Collection here.