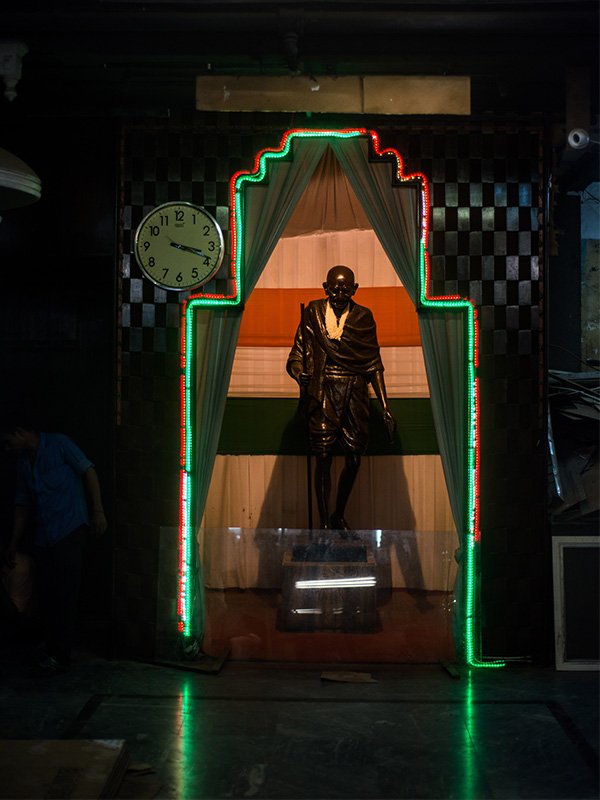 Gandhi. His fight. His values of "AHIMSA" and "SWADESHI". Has he ever been so alive ?
He has become universal as his force continues to spread,  to give this world a more harmonious and positive aura. His causes are still topical today more than ever … the importance of producing locally or "SWADESHI" as he called it, relying on its own know-how thereby bringing work to craftsmen, especially to erase classes. So many causes he crystallized in the symbolism of khadi. 
Gandhi and the khadi.  Khadi is this traditional Indian fabric…handwoven and hand spun. The one carried by Gandhi as a real non-violent weapon. The terms are strong but so real. By wearing khadi, Gandhi recalled the importance of producing his own textile, with his own resources, making it according to his know-how, symbolizing the Indian union, anchoring himself in the ancestral tradition and era … to oppose the British power. All these causes were grouped together in a piece of cotton, silk or wool. What better way to spread a strong message, to encourage solidarity without the slightest violence. An ingenuity of which Gandhi had the secret.