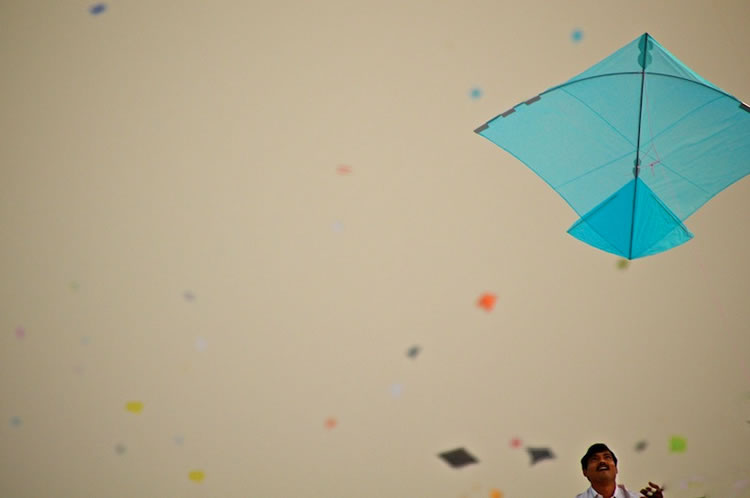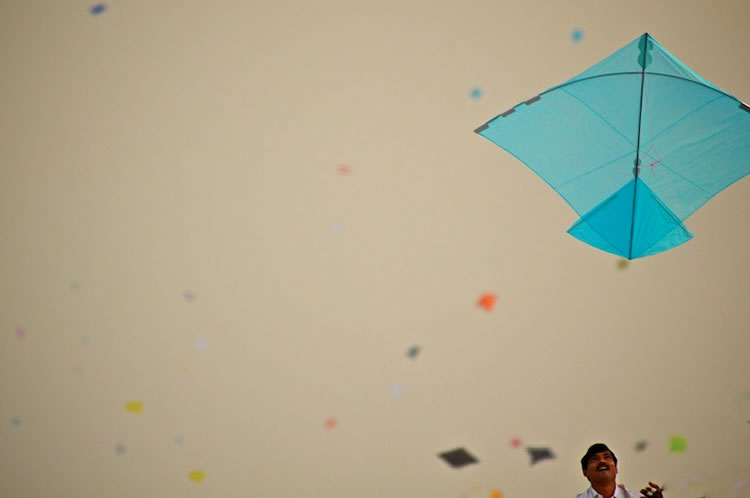 The flight of spring. In India, it is punctuated by a swarm of kites in the sky … Every year the Kite Festival tickles the clouds and No-Mad is inspired.
Divinities emerge from a long lethargy. According to the calendar, the summer season knocks at the doors. The sun is ready to get brighter. And from the earth, we send it thousands of colors..kites which twirl in the wind. A month before the great gathering, houses in the Gujarat region make, assemble, and combine papers, frames, string reels. Each one chooses his, the one which will go the highest, the one that will make the most beautiful swirls.
When 14 January approaches, the spirits rise. The local people and visitors mingle with each other. Because for the International Kite Festival also known as Uttarayan, some come from far… Malaysia, United States, Japan. All get together to relive their childhood adventures in the sky, forgetting the time of day. From 5 in the morning, the first kites fly under the dazzling look of almost 10 million participants. The event also marks the spirits and the calendar too, since two days of official holidays is announced. Competitions are organised and the festival is wholeheartedly celebrated by each and everyone.
This joy, color and light, No-Mad loves to taste it and get inspired by it……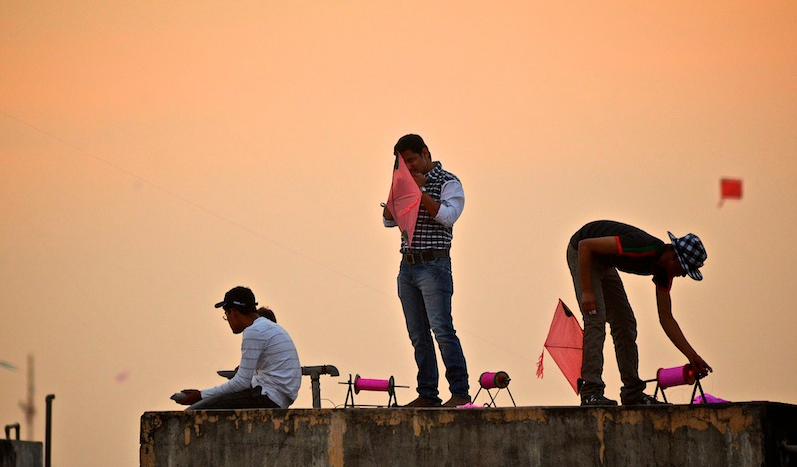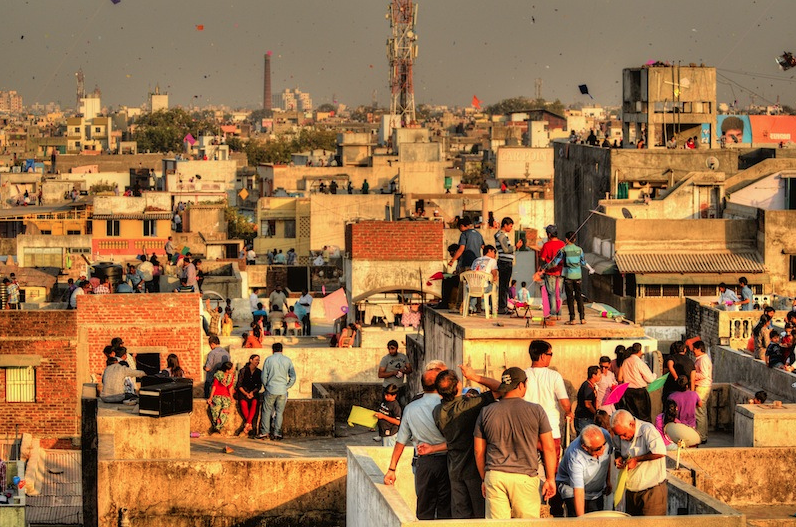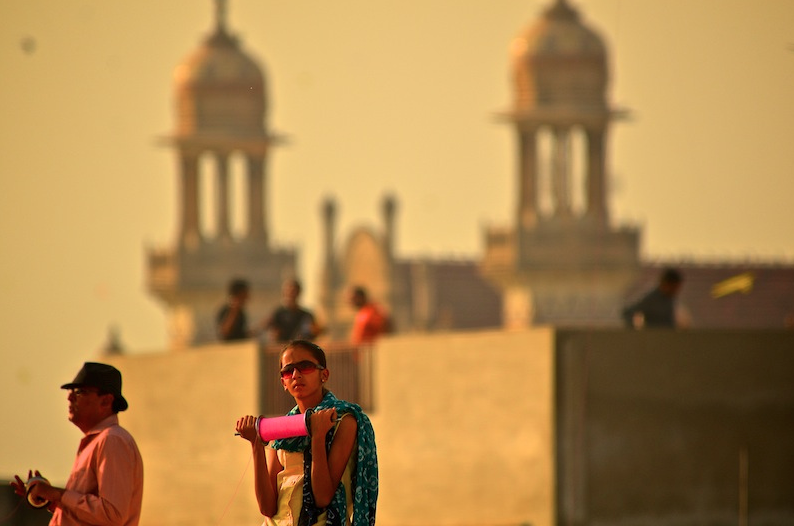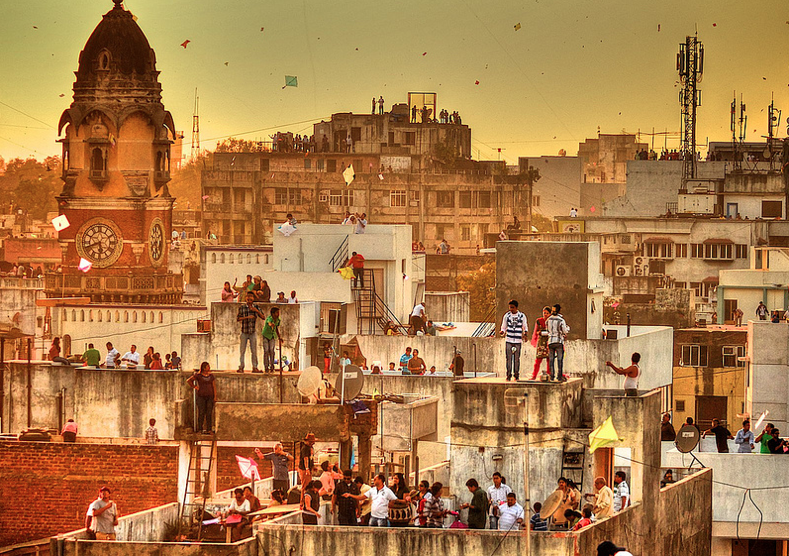 Photos : Ashit Desai
Discover more about India, its lifestyle and traditions on our Journal HERE