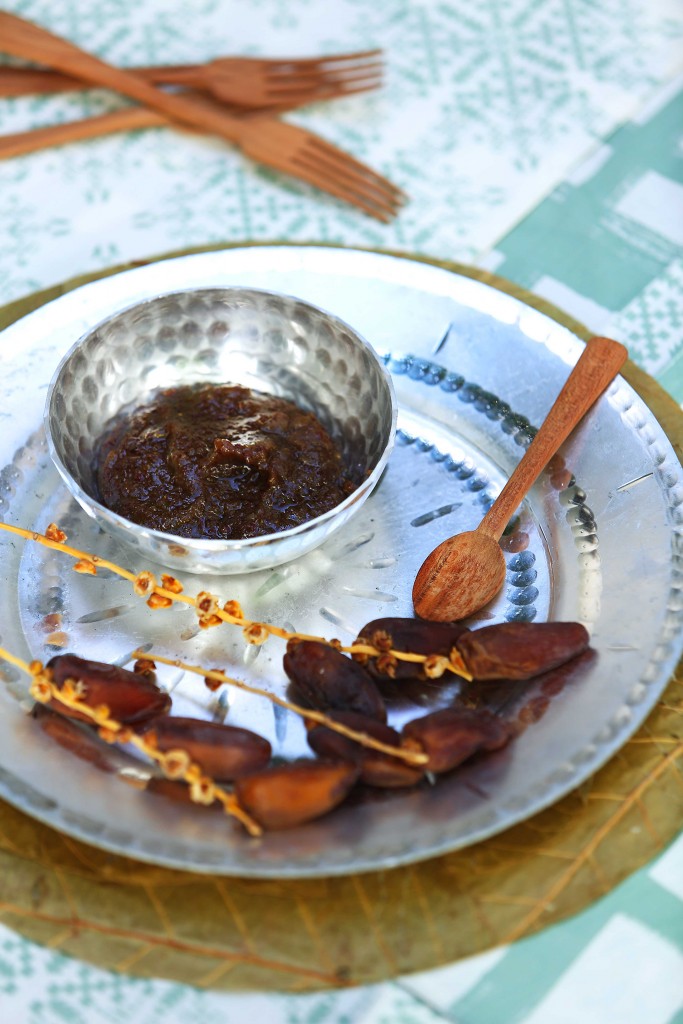 Delve into the world of No-Mad this Diwali, this festival of light , flavors and scents . We share with you our recipe for a super delicious but healthy Date "halwa",  to indulge with friends, family and community..
Ingredients (Serves 2)
Dates – 1 cup
Palm Sugar – 1/2 cup
Milk – 1 cup
Ghee – 1/4 cup
Cashews – 10
Cardamom – 2 nos or 1/4 tsp
Directions:
1. Chop the dates into small pieces roughly.
2. Boil the milk and keep the dates soaked in the hot milk till they become soft. Allow it to cool.
3. Drain and grind the dates, palm sugar, cardamom with little milk which we have used for soaking in a mixer till it becomes a fine paste.
4. Heat a non-stick pan and add the entire ground mixture with the remaining milk . Stir it continuously.
5. Add ghee once the mixture starts thickening. Stir continuously , till the mixture starts leaving the sides of the pan.
6. Garnish with slivered almonds and pistachios.
7. Serve hot.