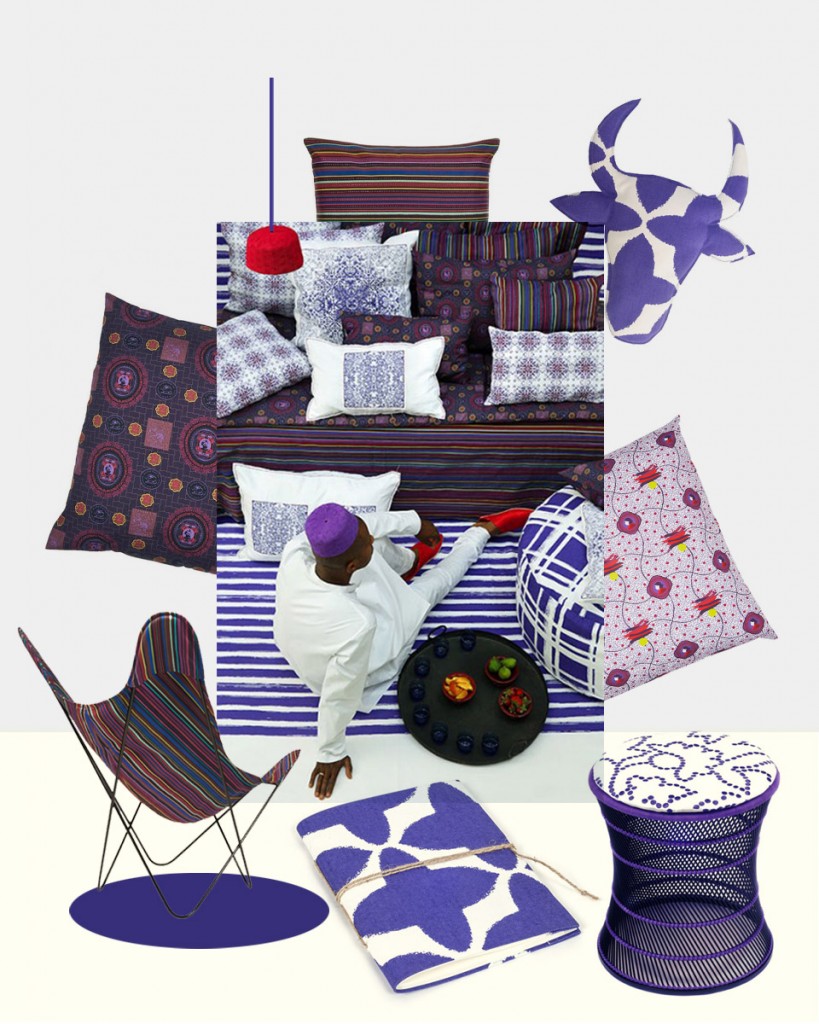 PURPLE…the color of dreamers. Daydreamers. Isn't that what the holidays are all about ? Slowing down and spending time with friends and family. Our PURPLE collection, has always evoked strong reactions…Some  love the vibrancy of the color..while for some it is too bold….however we feel , if played well,  it can liven up any home….Here's our PURPLE Edit for the holiday season...
Clockwise from top left:
Purple LASITA and IHITA Cushion Covers : A fusion of India and Africa, these exuberant and often humorous textiles would definitely appeal to a younger audience..
Purple BUTA Doll : A Doll. A cushion. Or both. Either ways, our Nandi Doll Cushion would be perfect for that friend or relative, who refuses to grow up.
Purple OJAS Cushion Covers: The striped woven multicolored cushions would appeal to a mature audience..
MUDDAH Stool: The humble Indian Muddah, a multipurpose piece of furniture re-interpreted by No-Mad, using metal and cotton cords.
Purple BUTA Bahi Book: Covered in our signature BUTA fabric, the "bahi-khata" notebooks would be nice gift for writers and cooks among your friends, to use as a travel or recipe journal.
Purple OJAS Chair Cover: For someone  who loves the outdoors, our striped OJAS Butterfly chair covers would be perfect gift to dream away…