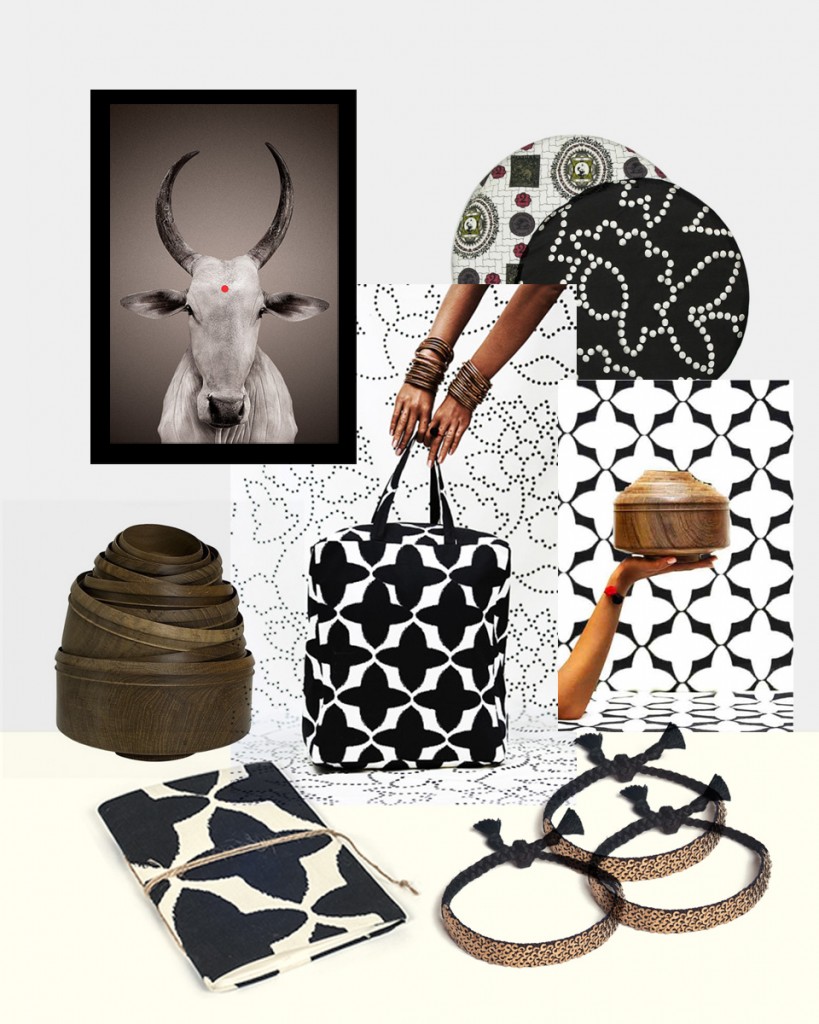 We think we definitely saved the best for last.  The Black Christmas Edit….(This ones our personal favorite). We hope we were able to inspire you with some great gifting ideas from the No-Mad collection. Happy Shopping !
Clockwise from Top left:
Nandi with Bindi Poster: Our mascot Nandi, immortalized in a poster, would be sure shot conversation starter in any interior setting…
Black BUTA JHOLA Bag: Our BUTA JHOLA bag is the perfect throw all, for someone who loves to travel.
Black GUNJAN Cushions : For that homebody, who loves to surround himself with hand made textiles, our embroidered GUNJAN cushions would be an interesting present.
KUNDA Monk Bowls: We'd recommend this gorgeous set of 10 handmade wooden bowls for someone who is true connoisseur of Indian handicraft..
Black RAKHI Bracelet: Originally designed as a traditional Rakhi by Valerie Barkowski for Jaipur based NGO, Project Samajhna, we love how this doubles up as a trendy fashion accessory..
Black BUTA Bahi Book : Covered in our signature BUTA fabric, the "bahi-khata" notebooks would be nice gift for writers and cooks among your friends, to use as a travel or recipe journal.