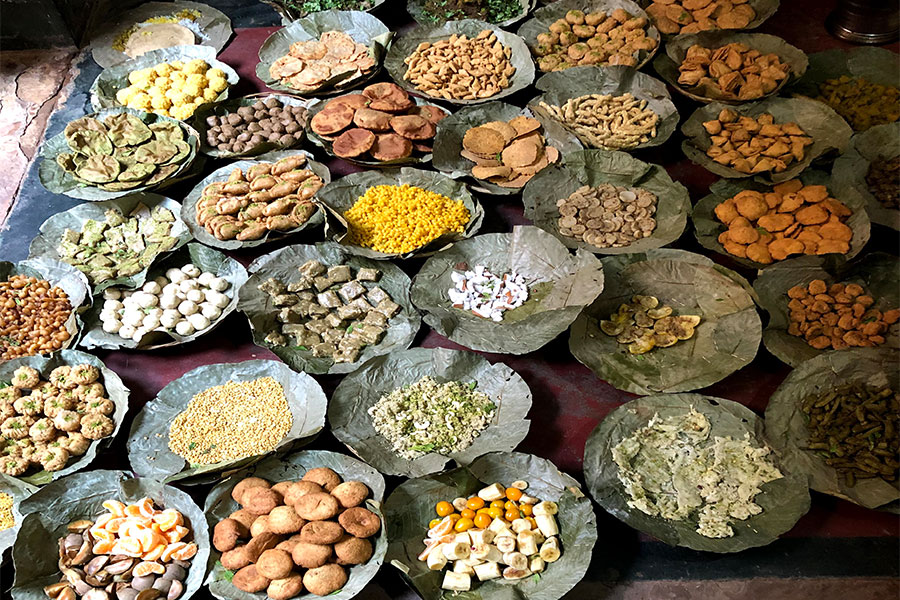 Food has always been a major part of all our celebrations, large and small. Of them, the "Chappan Bhog" has to be the heartiest, with as many as 56 dishes prepared for Lord Krishna, during Janmashtami. Every year during this time, thousands of devotees throng Mathura, to offer 56 dishes to appease Krishna.
Legend has it that Krishna held up the Govardhan mountain for a week to protect villagers and livestock from a torrential thunderstorm caused by the wrath of Lord Indra. As per the legend, Krishna held up the mountain for seven days straight, skipping his usual eight meals a day. Once the rains abated, the villagers offered their thanks by preparing the "Annakutta" or mountain of food. This was a combination of the eight meals of the day multiplied times seven and hence, fifty-six.
The typical offerings included in the Chappan Bhog consists of Lord Krishna's favorite dishes and usually includes cereal, fruits, dry fruits, sweets, drinks, namkeen and pickles in quantities of seven under each category. The Bhog is traditionally arranged in a particular sequence. Of these, the dairy and sweet preparations are placed closest to the deity as they are believed to be dearer to Lord Krishna's palate. Once offered to the lord, the food is distributed amongst his devotees and priests.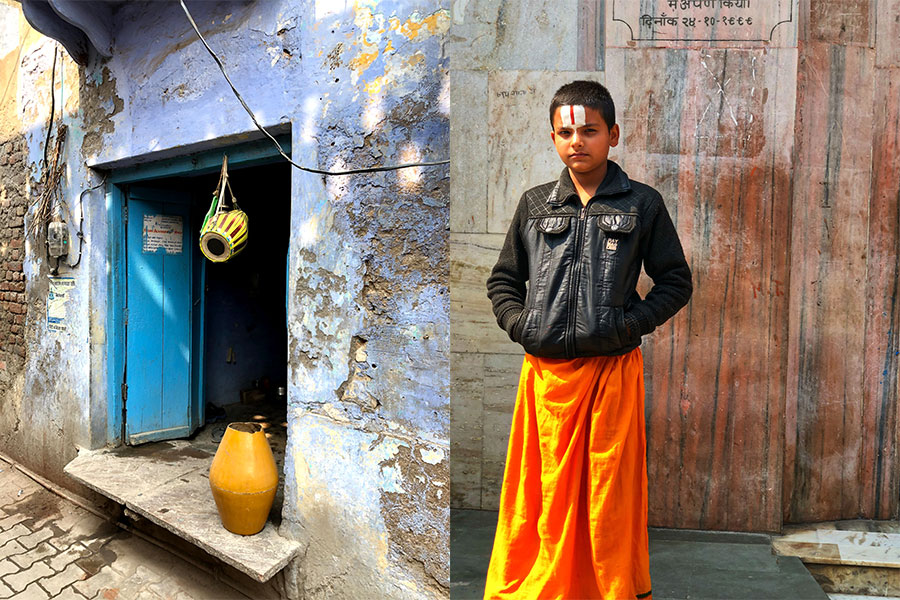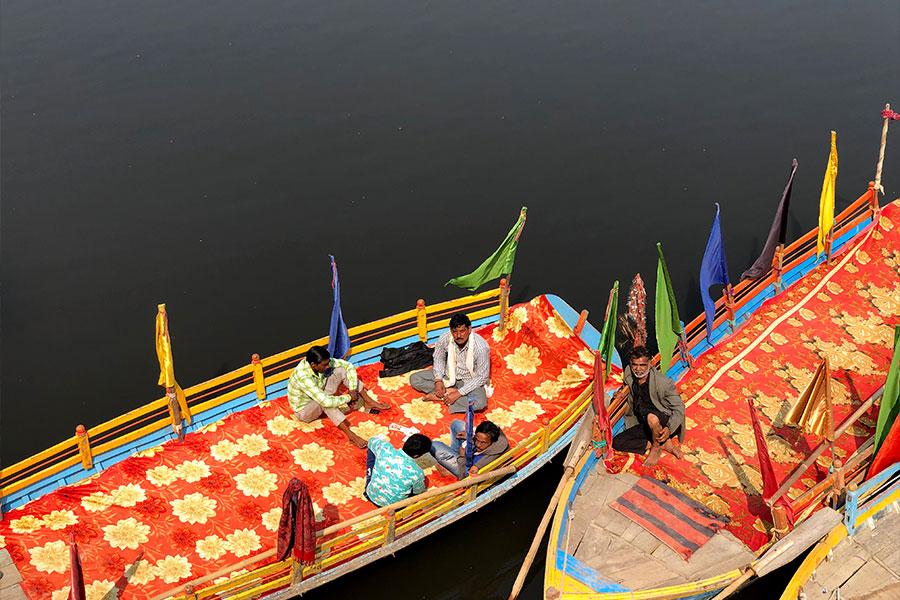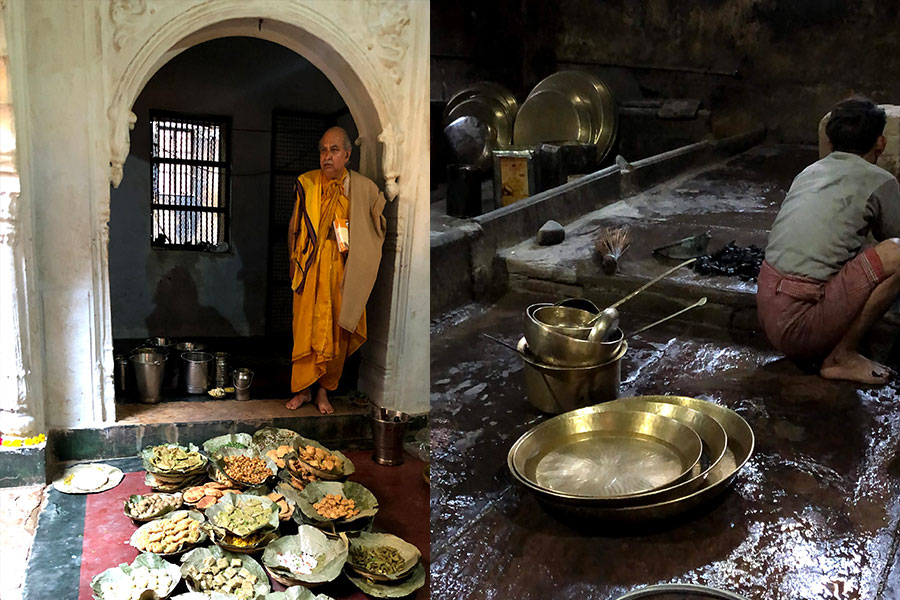 All Photos by Eeshaan Kashyap