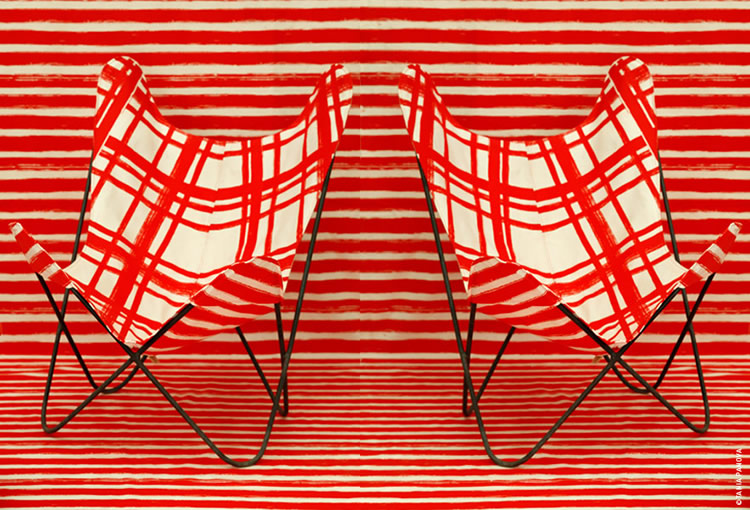 A seat here and elsewhere!!
No-Mad weaves, mixes and matches … and sometimes sources inspiration beyond the Indian borders to create unique, authentic objects.
The Hardoy Chair. The style is reminiscent of a butterfly, it was designed and created in Argentina in 1938 … It is from Latin America but also from around the world. In its travels, this seat has even been renamed several times: Hardoy chair or BKF chair, in honour of its designers and butterfly chair, in reference to its shape. Several names for the same arm-chair, comfortable for every one.
India is no exception and has also hosted it in its home. Today, it inspires No-Mad. Its name remains intact but it combines multiple origins: same metal structure and creative covers inspired by the world of No-Mad. A mixed universe, amused by what a journey has brought in our country, inspired by this, that and the other, … 97% of Indian culture and 3% of richness drawn beyond.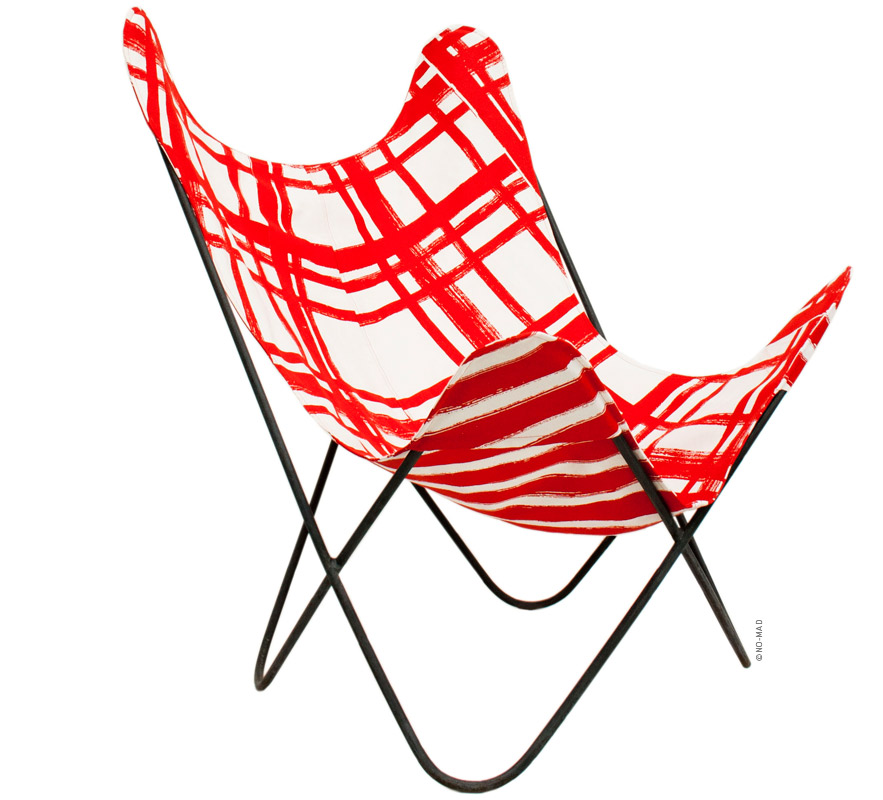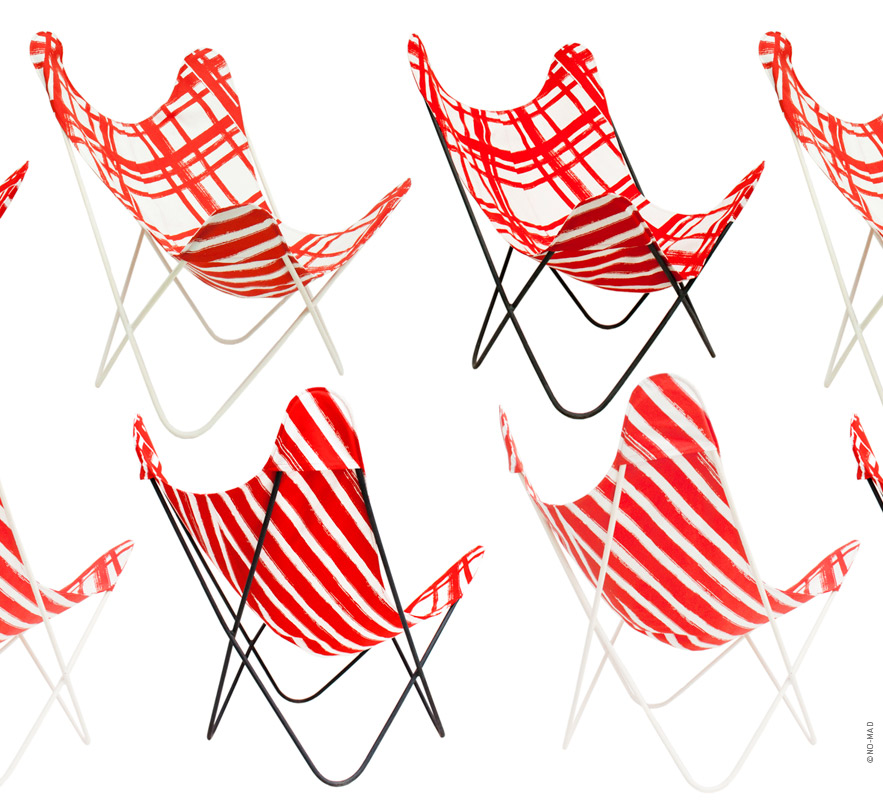 Shop our range of hand screen printed or Woven Cotton Butterfly Chair Covers HERE