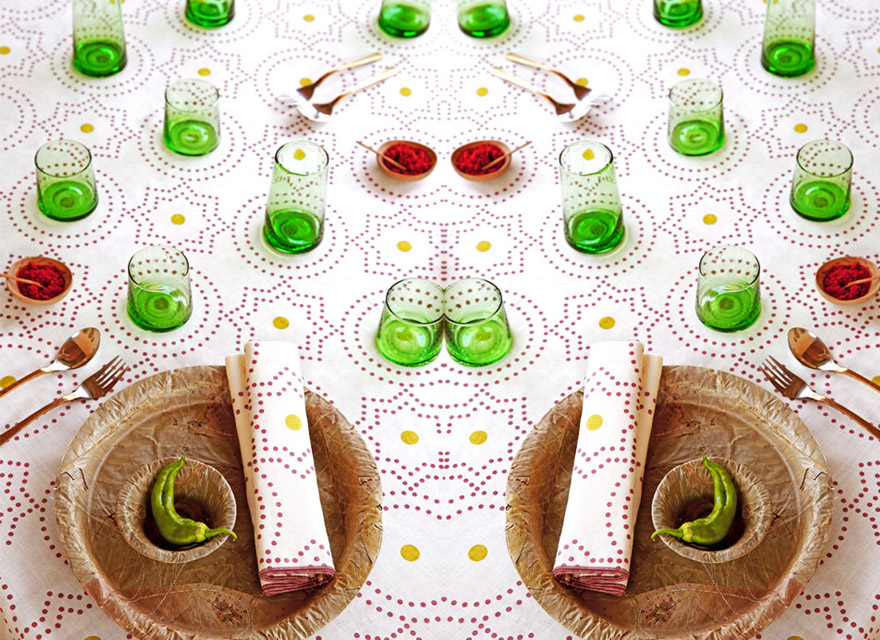 Tie and dye has once again revolutionised the European fashion scene. In India, the bandhani technique is ancestral but is gradually becoming obsolete. No-Mad plunges once again into this know-how and reinvents it… in print.
There was a time when bandhani was popular, artisanal, punctuated with fine, very delicate motifs. Today, the know-how becomes rare and interpretations of this technique are becoming more approximate, more crude. However, bandhani is beautiful, elegant. And No-Mad has set its eyes on it. At first with eyes and then with vigour, the brand tried to meet the craftsman capable of bringing to life the finesse of such a work. In vain.
The bandhani image however remained meaningful. So No-mad has taken the opposite view by dismissing the codes, by mixing the genres: bandhani will be screen printed and embroidered. The appearance is identical, the technique is so different. And the motif? No-Mad always decided to remain with Indian inspirations, here the brand has chosen a 'ajrak motif'. This popular design in Gujurat is traditionally worked in block printing. When the two influences meet, a unique product is created, 200% seeped in Indian culture.