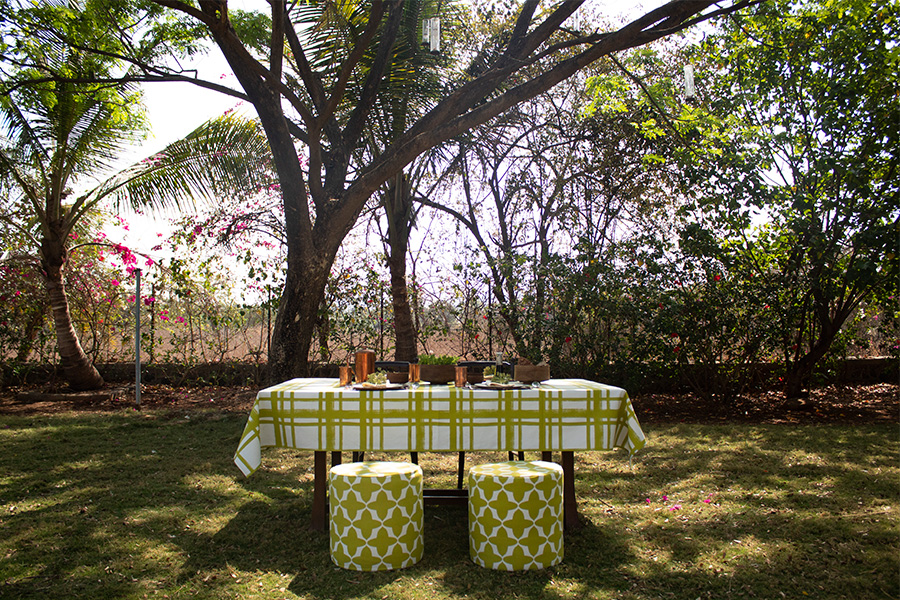 Making the most of fresh summer produce and balmy afternoons with a leisurely lunch at the farm !
In true No-Mad style we set a simple table under the tree made special with elements from the bazaar, foraged seasonal greens, a bright Olive CHOWKAD tablecloth custom-made from our outdoor fabric, and hand embroidered Olive VAYU table linen to go with it.   Copper Jugs, glasses , cutlery and  leaf placemats from the bazaar complete the look. We love the idea to mix and match products from different cultures. The very modern and graphic signature No-Mad CHOWKAD print, flirts mildly with the hand crafted elements from the  Indian bazaar.  To add a fresh look to the table, we added some fresh aromatic fennel , which by the way is great to make flavored water, especially during the summer. 
Take a few poufs and mismatched chairs outdoors and spend some quality time with loved ones…last few weeks of summer before the Indian monsoon is upon us !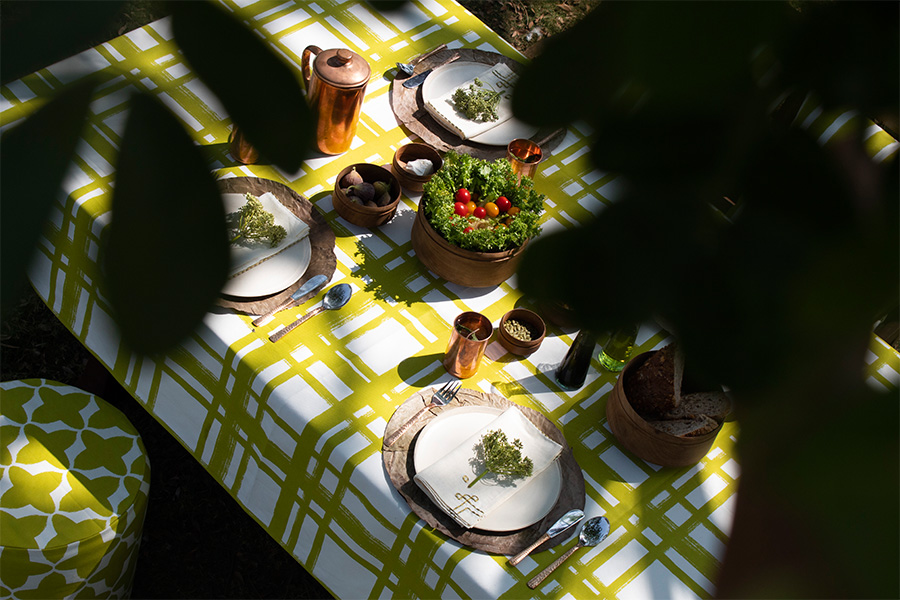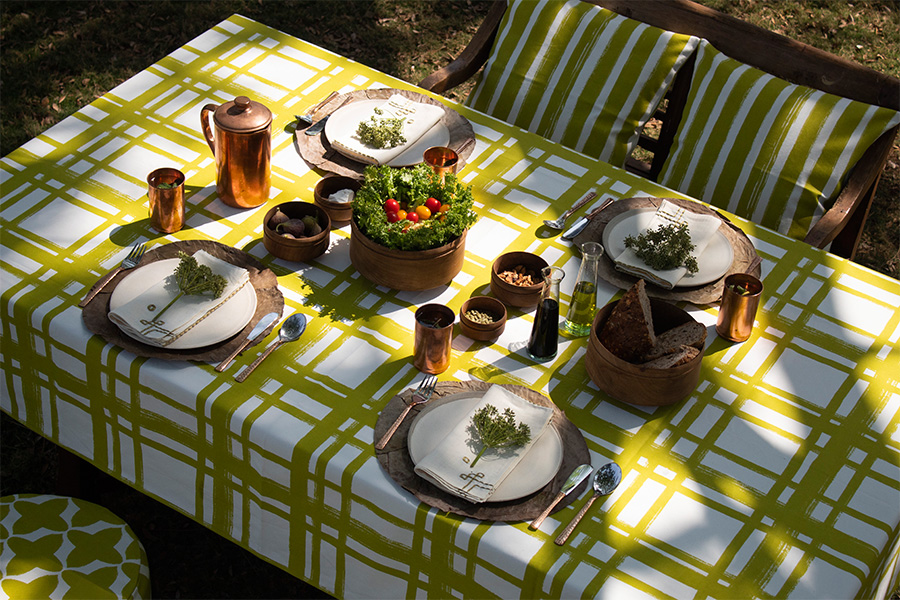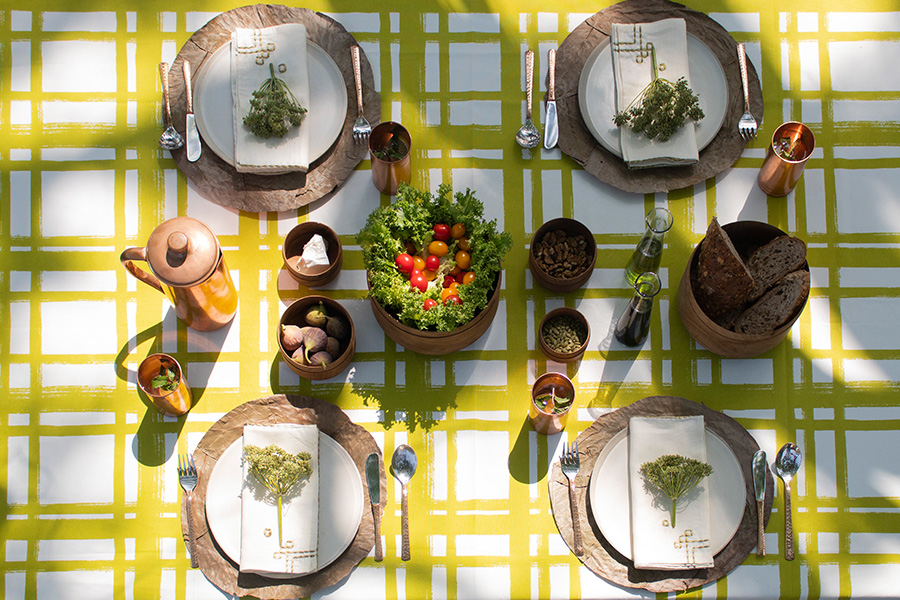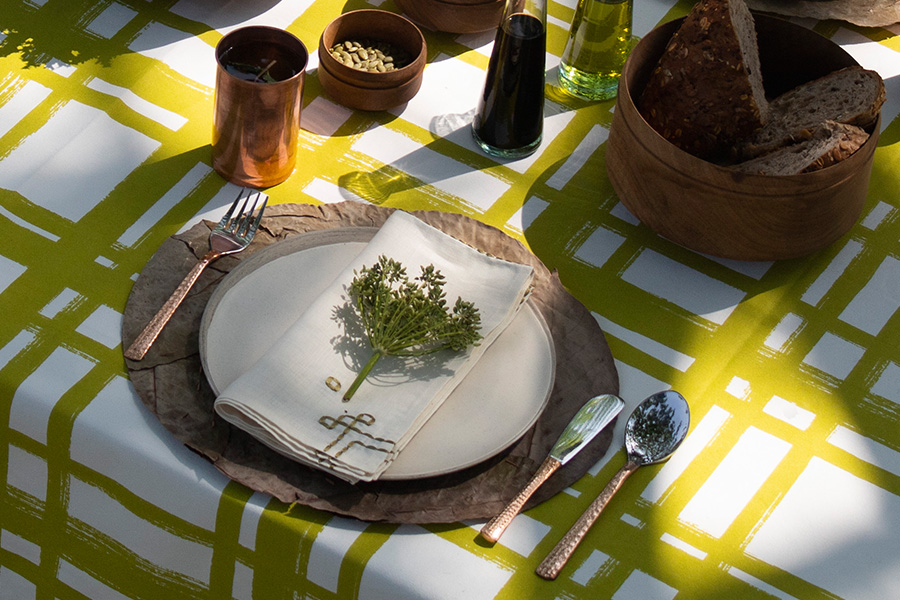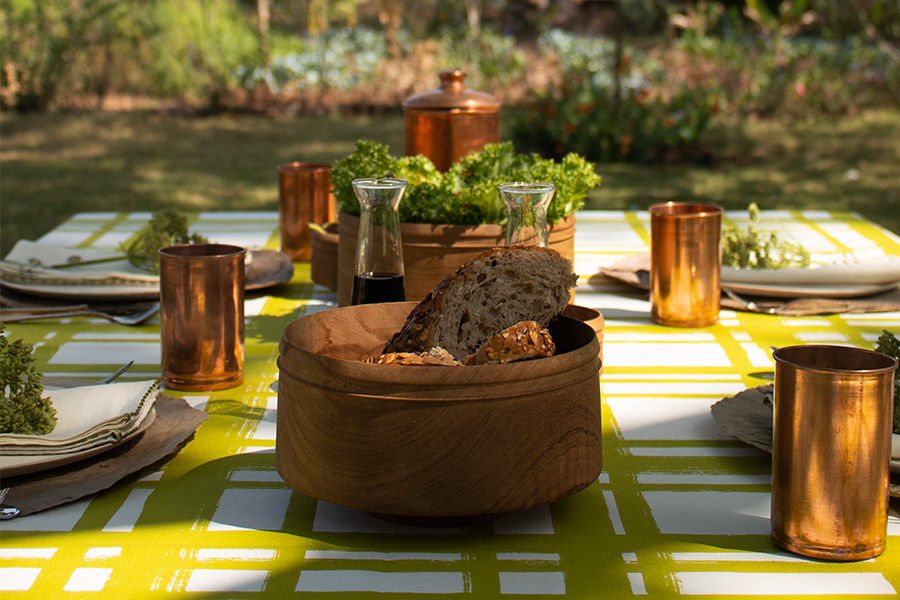 You can shop these products online on our web-shop or even better drop by at the No-Mad Fabric Shop in Mumbai, grab a copy of our curated bazar guide and explore the bazar yourself.