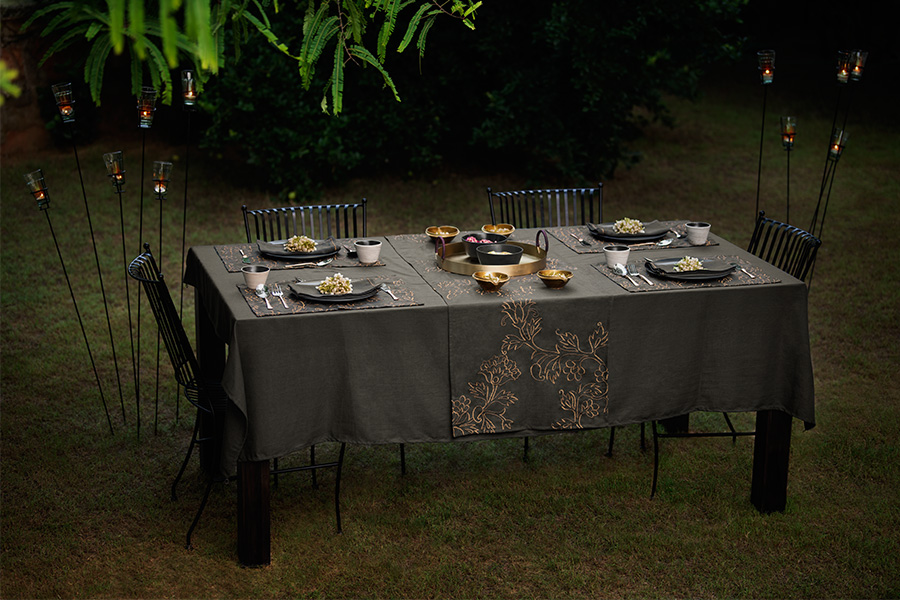 Your Diwali table should be reflective of your inner-self. Striking and radiant !
Talking of inner and outer glow, nothing radiates better than awareness and conscious creating. And so, we do our best to stay true to our aesthetic of using natural elements and fresh produce. In
addition to finding inspiration in bazaars and combining textures with materials to bring your festive table alive.
For our festive table, we used our floral KUSUM Table linen in deep Charcoal and Antique Gold Zari to create a contemporary setting, perfect for evening cocktails and sit down dinners. Using different elements like our Brass Thali Trays, DHRUTIKA Copper Cutlery along with handmade terracotta diyas and fresh jasmine flowers from the Bazaar, this table is sure to add a sparkle to your Diwali celebrations. Shop the Look HERE