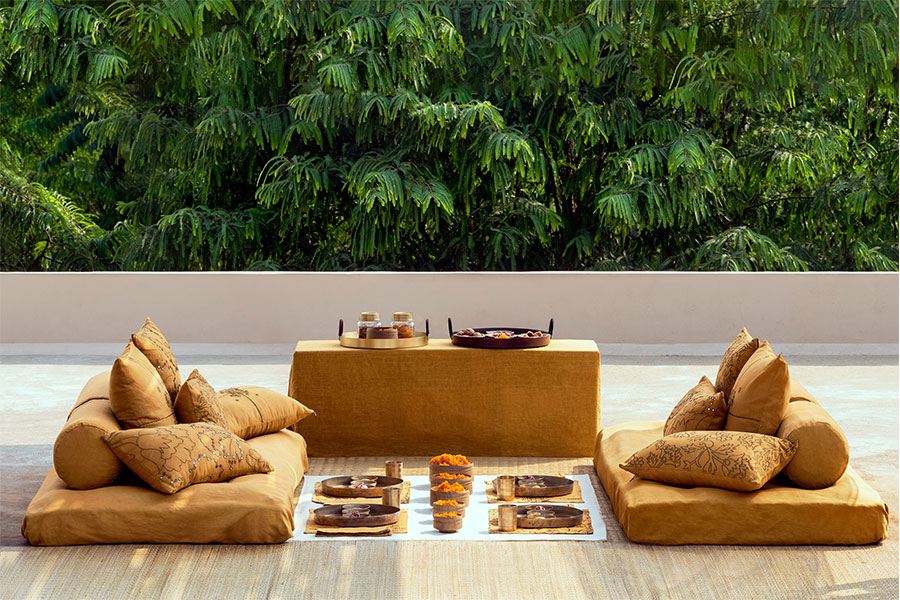 This Diwali, come home to yourself !!
We invite you to a traditional Baithak Lunch, the No-Mad way. We stay true to our aesthetic of finding inspiration in the bazaar while combining different materials and textures to bring your festive table alive. Think traditional gaddas (mattress) and bolsters, cane mats , marigold flowers, earthy ochre hues from festive table linen paired with some antique kansa thalis.
Styled using our Ochre Zari Cushions like KUSUM, SUMAN and VAYU, we lay the No-Mad baithak lunch on low traditional gaddas with bolsters. Antique Kansa Thalis and katoris are used as serveware whereas our best selling KUNDA Monks bowls are filled with marigolds for just that festive touch !
Shop the look online on our Web-Shop or at our oasis in the Bazaar .